Standard Triumph owned a number of houses. We are currently compiling the details but couldn't resist uploading this rare colour photograph from 1959.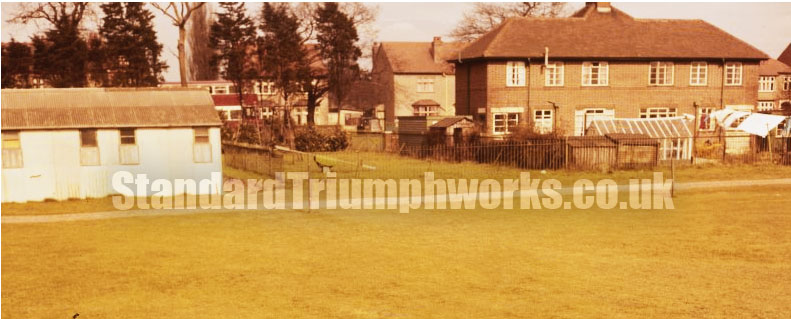 The photographer would have been standing in the middle of the recreation ground – the sports pitch. The Recreation Club Pavillion would be over on the right, the Directors block and Fletchamstead Highway towards the left and the main factory assembly blocks to behind the photographer.
What we can see is the rear of a Standard Triumph property (a semi) on Tile Hill Lane. The building still remains today – so too the houses opposite. A red bus can be seen heading along Tile Hill lane. The white building to the left is currently unknown – can you help identify it?
Tile Hill Lane saw an entrance point to the Standard Triumph site, with the entrance very close to the Recreation Pavillion.