I thought you might like to see some photographs of my late father, Ernest 'Jim' Russell, who served his apprenticeship as a fitter at 'The Standard' before WWII, and returned to work there after service in the Royal Navy.
These photos must have been taken around the mid-late 1950's when he was working on the 'Dud' line at Canley. He went on to work in the Experimental Shop, initially at Banner Lane, then moving to Fletchampstead North when the Banner Lane factory was sold to Ferguson Tractors.
The 'Dud' line was a nickname for those car that had issues – duds! The official name for the area was "Rectification."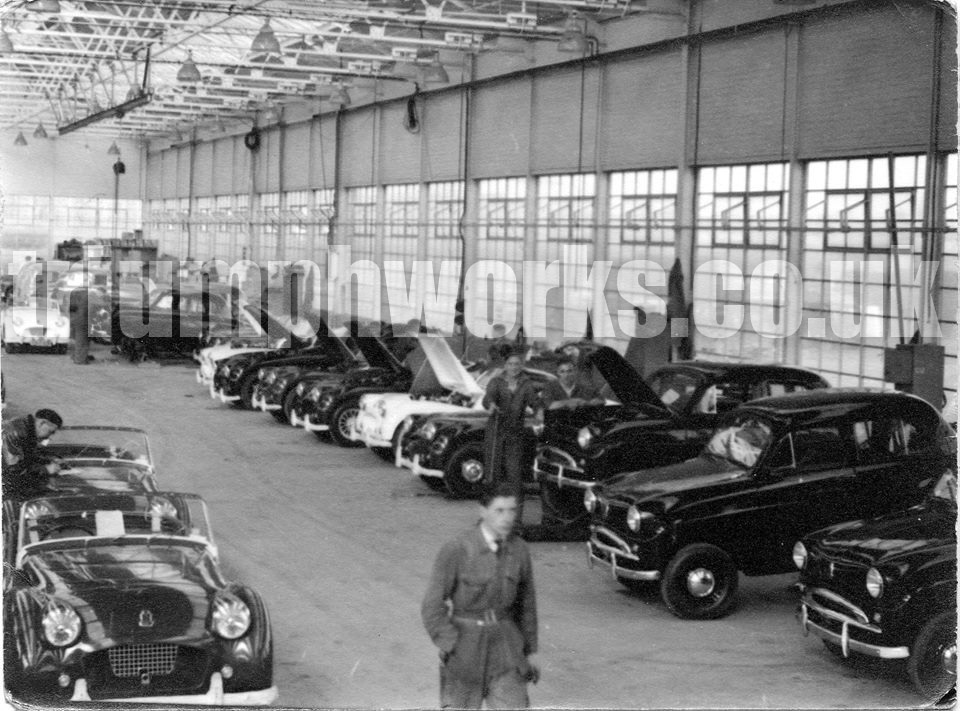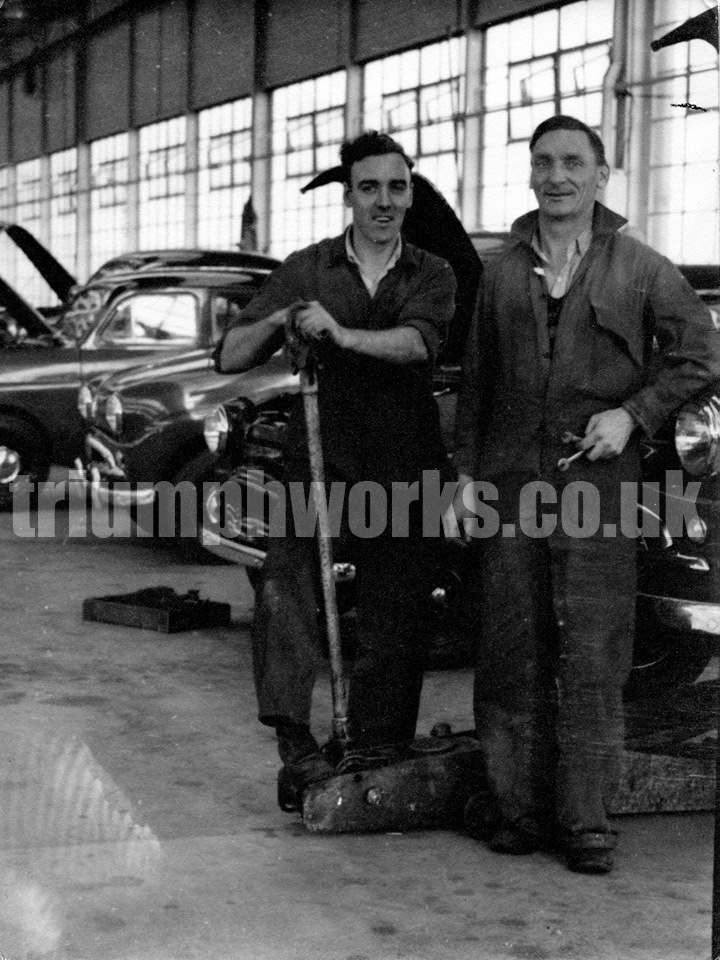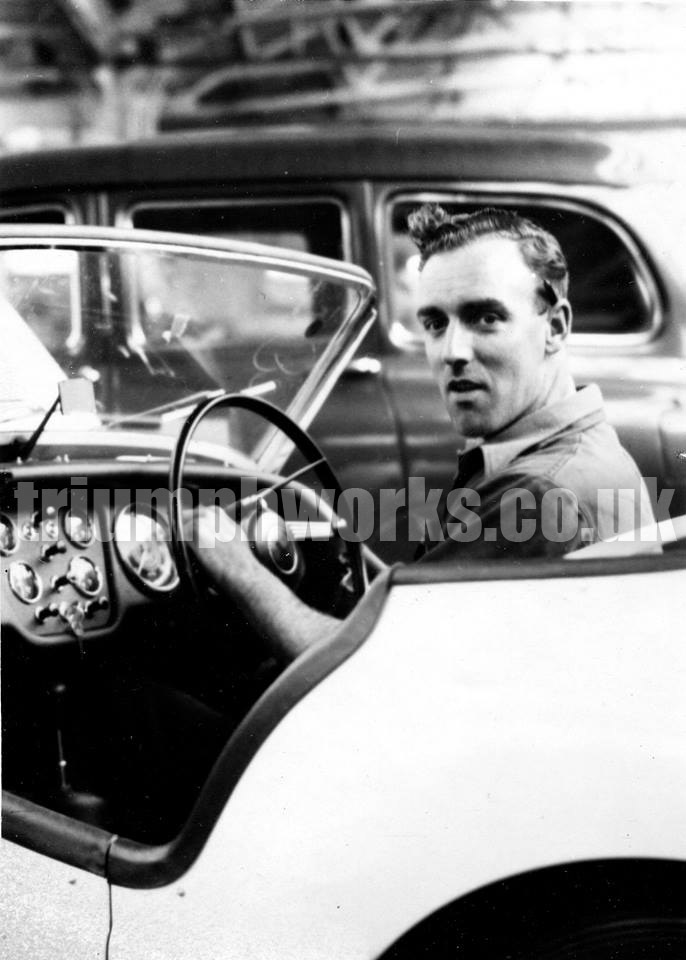 Incidentally, it was my father, together with another chap, George Brooks, who founded the 'Standard Swimming Club' which used to meet at the Livingstone Road swimming baths every Thursday night.
His younger brother, Edward 'Ted' Russell, also worked at S-T for a time around the early 70's as a line operative on the 'Saab' engine line. To my recollection his job involved using an air gun to blow the swarf out of the machined cylinder heads.
Submitted by Peter Russell, also a Standard Triumph Employee from 1964 to 1975. Read his account HERE.