DOING IT BY HALVES
If you are the proud owner of a brand new car, steer clear of Frank Perkins. He cuts them in half.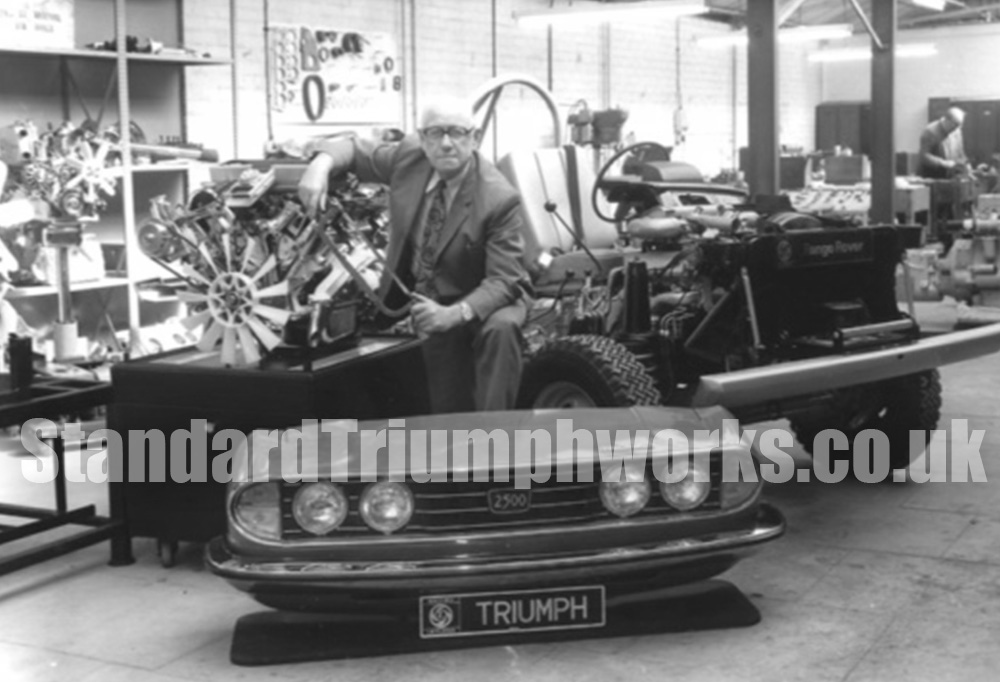 In fact, Frank will chop up any part of a perfectly good car you care to think of – bodies, engines. gearboxes and even petrol tanks.
But far from being a destructive maniac – Frank is a specialist engineer with the skill and delicate touch of a surgeon. British Leyland actually pay him and his team of engineers to cut up even the most expensive models the Company makes.
Frank, 60, is Technical Display Engineer, based at the Rover Triumph factory at Coventry. For 25 years he has prepared cars and parts of cars for display at motor shows throughout the world.
Millions. of visitors to the shows have seen his glittering displays of sectioned and animated cars and engines. Bonnets and boot lids open and close as if by magic to show benefits like interior space and advanced suspension. The hidden secrets of a chromed engine are revealed as polished pistons and valves pump up and down In ghostly silence.
Said Frank: "When, for example. I cut up a beautiful Triumph 2500 TC there's no cease of destruction. It's very creative work and knowing where and how to cut is vital. There are a lot of trade secrets in this business."
As a seasoned expert in the car cutting business, Frank has pioneered most of the secrets himself. In 1953 he sent half a Triumph Mayflower to the Festival of Britain exhibition in London. It was the first time the motor industry had used this unusual engineering technique for public demonstration.
This year, his crowning achievement was the preparation of a sectioned cylinder head of a Triumph Dolomite Sprint. This advanced, 16-valve unit won for British Leyland a Design Council Award.
His most unusual job involved a Norwegian trawler. He prepared to "show finish" the ship's 3-ton shaft and propeller – made by British Leyland's Self- Changing Gears plant at Coventry.
As well as cutting vehicles, the Technical Display unit cuts the Company's costs. After exhibitions, sectioned vehicles are sold to universities and technical colleges for training purposes. Apart from exhibition work, the unit also makes special mobile training units to order for sale to Government departments and other institutions.
Archive: 1974