George Parsons (67), a millwright's mate in Maintenance, Canley, retired after over 11 years' service.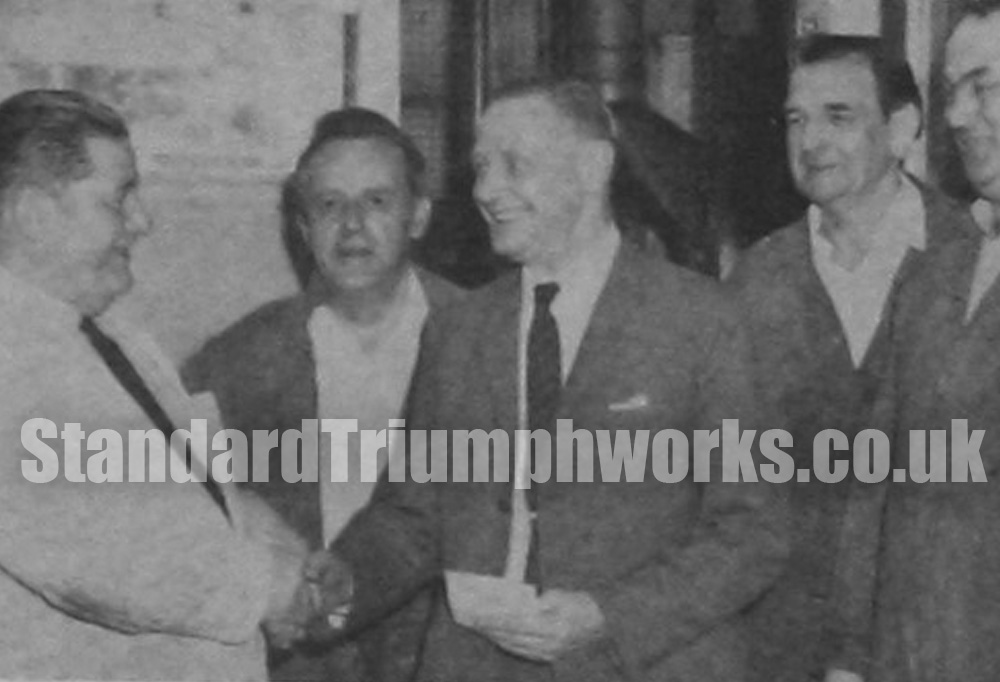 George (seen on left) was in the R.A.F. before joining our Company and served in the Middle East for seven years. He did many years on air crew training whilst in the R.A.F.
On behalf of his workmates he was presented with a sum of money by Mr M. W. Jones, Maintenance Foreman.
Mr and Mrs Parsons live at 163 Charter Avenue, Canley, and on his retirement they were planning a long visit to Toronto, Canada, where they have two married daughters, and four grand-children.
ARCHIVE: November, 1972