A great period photo showing the build-up team of apprentices for the launch of the Triumph Herald at the Royal Albert Hall in 1959.

The car build-up was a publicity stunt to show dealers, distributors and the motoring press how the car was assembled in large pieces. In theory a great benefit for accident repair with the Herald being on a traditional steel chassis. The display – which was eventually regularly completed in 4 minutes was a great success with the build-up coupe then being extended to the general public. The display build even happened in the intervals of movie/theatre performances!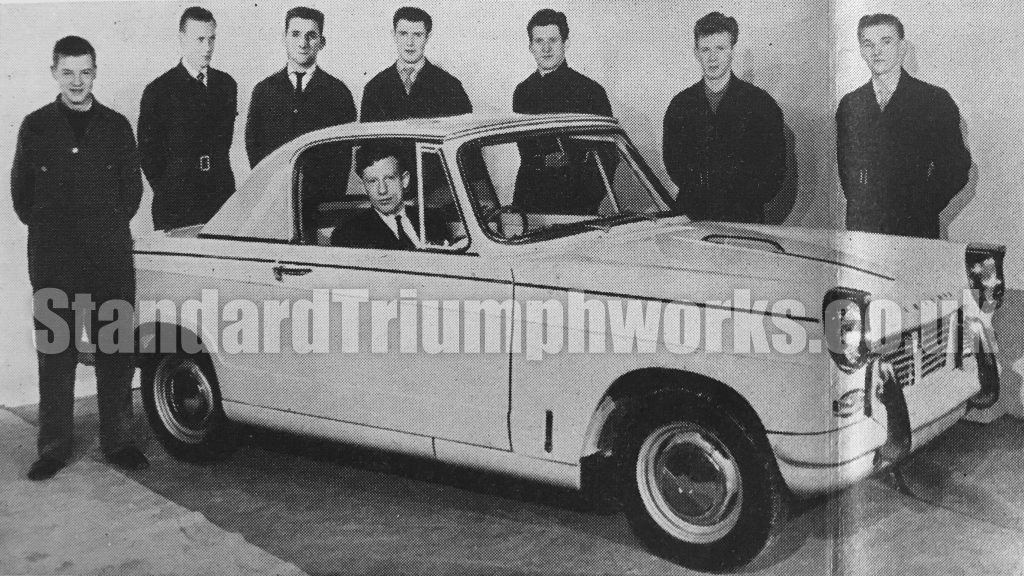 With team leader Maurice Lovatt at the wheel, the apprentices from left to right are: Terry Harrison, Roy Fitt, Bob Edwards, John Whittall, Peter Ash, Arwyn Evans and Brian Spencer.