As an apprentice toolmaker, Thomas Cumberlidge was considered a far too valuable commodity to have his life put at risk in the regular army.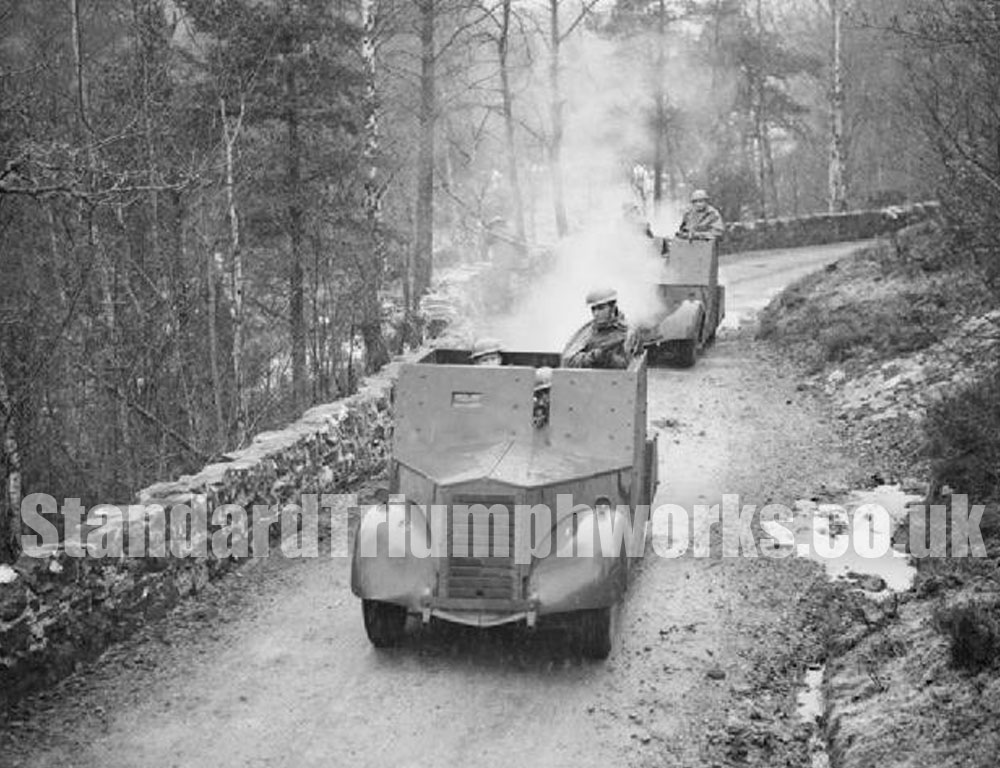 Not that he didn't try to join up.
Thomas remembers the day he offered to fight for his country.
"I got a bit of a ticking off," he chuckled. "The recruiting officer said I was far more useful in the factory and told me to get back to work straight away."
Work for Thomas was at the Standard Aero Engine plant at Fletchampstead Highway, Coventry, where the then 17-year-old was employed.
That's where he met his future wife, Ivy. She had been drafted in to help the war effort by being put in charge of a lathe turning pistons for Spitfires.
Thomas joined the Standard's own Home Guard platoon and he reckons the outfit was pretty professional in its approach.
"Contrary to popular opinion, we were an efficient fighting force and would have given the German paratroopers a run for their money if they had landed," he said.
"We used to train with the army at Stoneleigh Deer Park, on the firing range with automatic rifles and sten guns."
"We did it after a full day's work and at weekends. I suppose it was tiring but you seemed to take it all in your stride then. I was a young man." As part of his Home Guard commitment he had to carry out guard duty at the Standard plant two or three times a week. On one occasion, he recalls, the unit took part in an exercise defending the factory against 'attack' from Polish soldiers.
On the night of the November 1940 blitz, Thomas remembers attempting to walk home to Holbrooks from the city centre.
"As I reached the Foleshill Road the bombing got worse and I was shepherded down the underground shelter underneath O'Brien's cycle shop."
"After about five hours the raid subsided and I was able to make my way home. As I turned into Holbrook Lane, there was an almighty bang and I found out later that a bomb had landed on the Brookville Cinema in Jackson Road."
"I still have vivid memories of those dark days. The spirit of Coventry people was tremendous and enabled us to have the freedom we enjoy today."
The photo used shows a Standard Motors built Mk II Beaverette
The first version of the vehicle was built in 1940 by Standard Motor Company at the instigation of Lord Beaverbrook, then Minister of Aircraft Production (hence the name Beaverette). It was based on commercial car chassis, on which a simple riveted armoured hull was mounted. The 11mm of steel was backed by 3 inch thick oak planks. The hull was open at the top and at the rear. The armament consisted of a Bren light machine gun, which could be fired through a slot in the casemate armour. Subsequent versions received all-around protection and a machine gun turret – an enclosed one with a Bren MG or an open-topped one with twin Vickers machine guns. Some vehicles also carried Boys anti-tank rifles. Some also had a No. 11 or No. 19 radio set. Production was stopped in 1942. About 2,800 units were delivered.
Describing the vehicle in 1941, a correspondent for The Light Car magazine reported "touching the 60 mph-mark" while following one along a road. Restricted vision meant the Beaverette driver had to rely on an observer to relay information about other road traffic and also to consider situations well in advance, for example, when making a turn, the driver had to base his steering on "observations made something like ten yards back".
The Beaverette was extensively used by the Home Guard, British Army and RAF Regiment for home defence service and training. The vehicle is said to have suffered from excessive weight and to have been hard to handle.