James Grey retires at 76 from the Standard Triumph Works.
Here's James receiving a lamp as part of his retirement presents from Aiken Gibson, Chargehand Cutter Grinding Section at Radford. Pictured on the left is Mr E Preston, Foreman.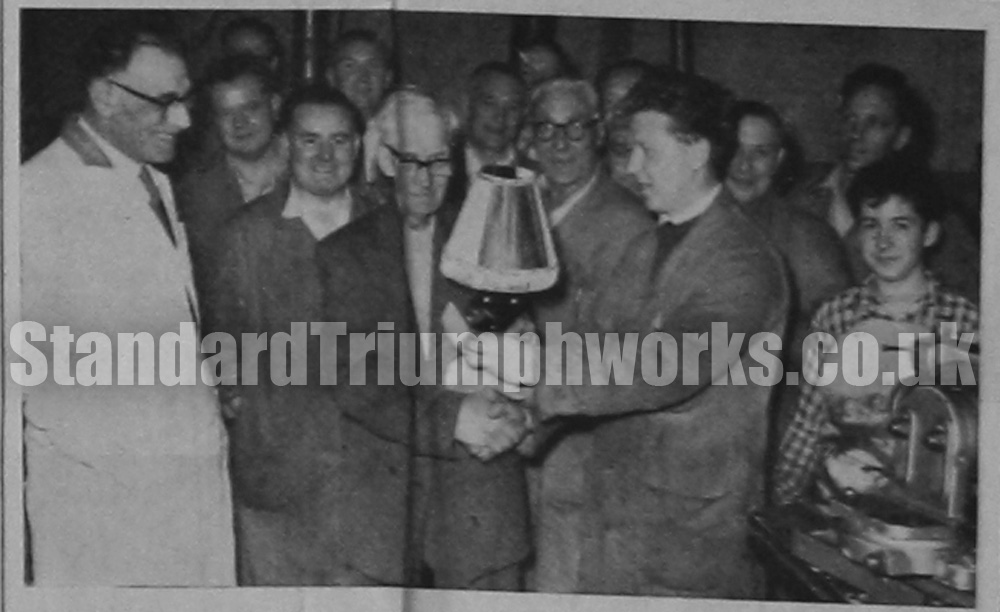 James (known as Jim) started with Standard Triumph in 1920 when he came out of the army. He was originally employed on cylinder block water testing at Canley transferring to Radford a few months ago.
ARCHIVE: July, 1960