Many employees and ex-employees will remember Jimmy Gould, who has recently retired after thirty five years service.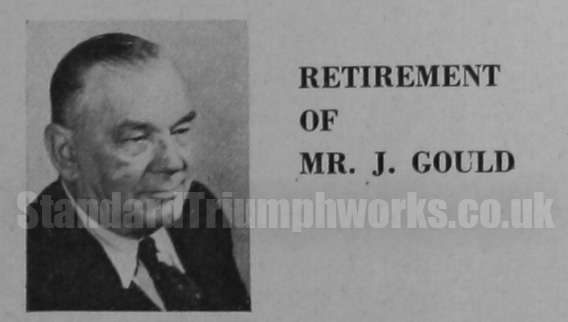 Jimmy Gould joined the Company in 1915 and was practically the first Gang Chargehand to be installed by the late Mr S. O. Beaumont, Machine Shop Manager at Cash's Lane. During his career with the Standard Machine Division, many hundreds of boys were competently trained by him for more skilful work on the machines.
Best wishes to Jimmy from all the Machine Division.
ARCHIVE: October, 1950