Another fabulous photo taken at the retirement of Sergeant Major 'Jock' Murray.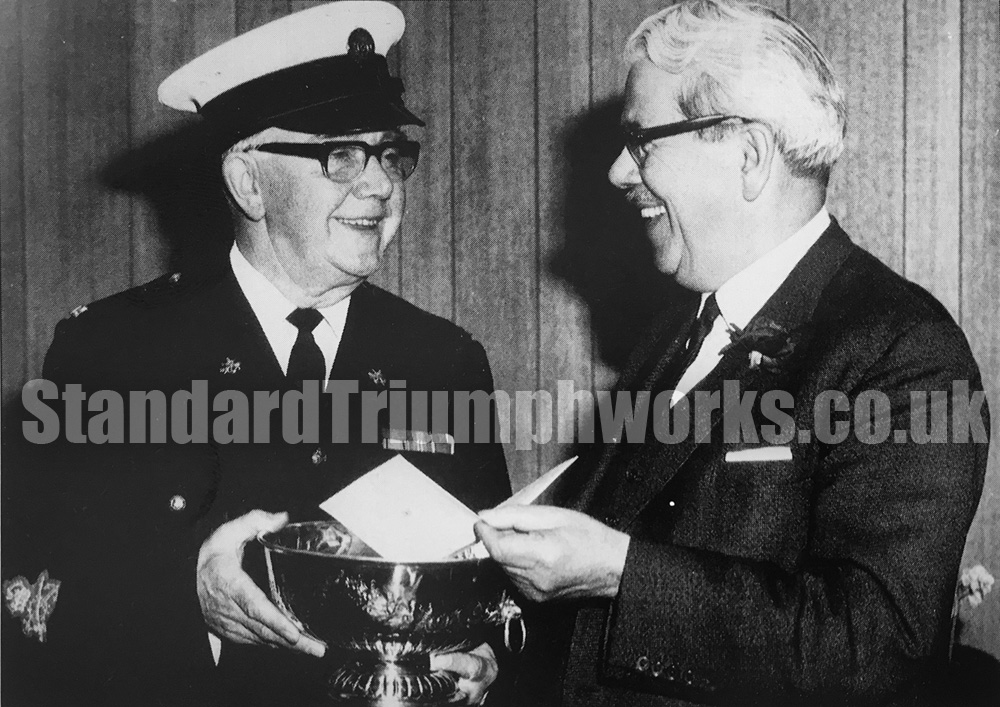 Jock worked at the London Sales and Service Department. He is seen here (left) with A.G. Jock' Brown, General Manager.
UPDATE: The following photo has come through from the same event. Plus accompanying text below.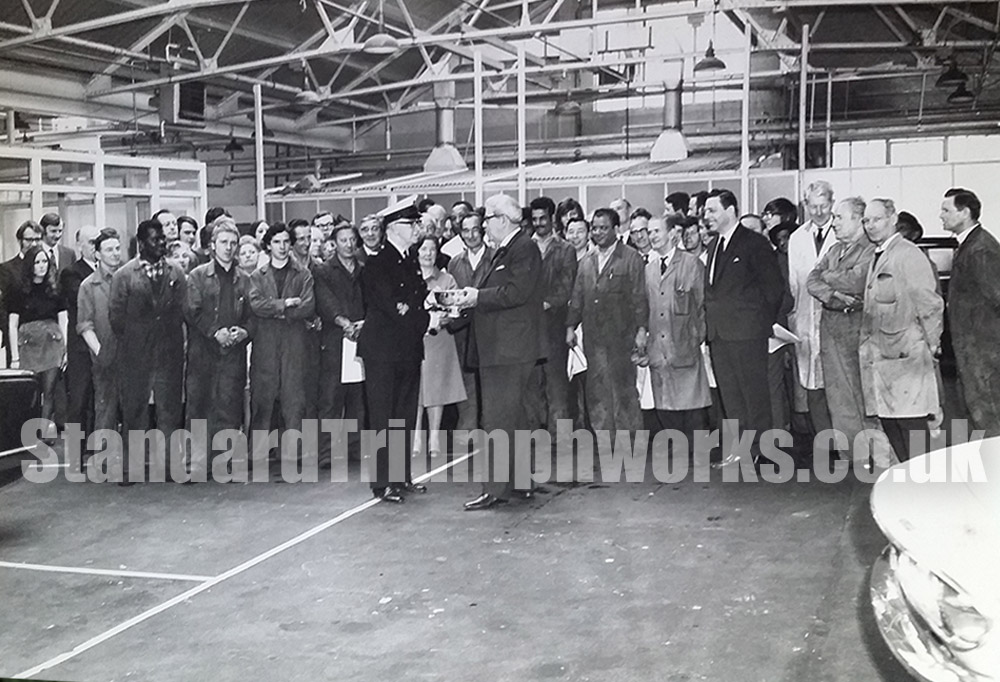 "SGT. MAJOR – JOCK- MURRAY retired from Reception at Western Avenue after reaching his 65th birthday on April 14 (1973). Members of the Company who visit Western Avenue in London, or who attend the Motor Show each Year, will remember Mr Murray, who has been a prominent member of the Western Avenue team during the past 11 years.
Sgt. Major Murray will be greatly missed by all our London Depot visitors. His friends and colleagues at Western Avenue gave him a silver punch bowl, which was presented by Mr. A. G. Brown, the General Manager. A further presentation was arranged by his numerous friends and colleagues at the Coventry factories. "