AN EX-CHINDIT, Lance-Corporal Joseph Young, of the South Staffordshire Regiment, whose home address is 11, Whalers Croft, Radford, Coventry, was invested with the D.C.M. by the King at Buckingham Palace, yesterday.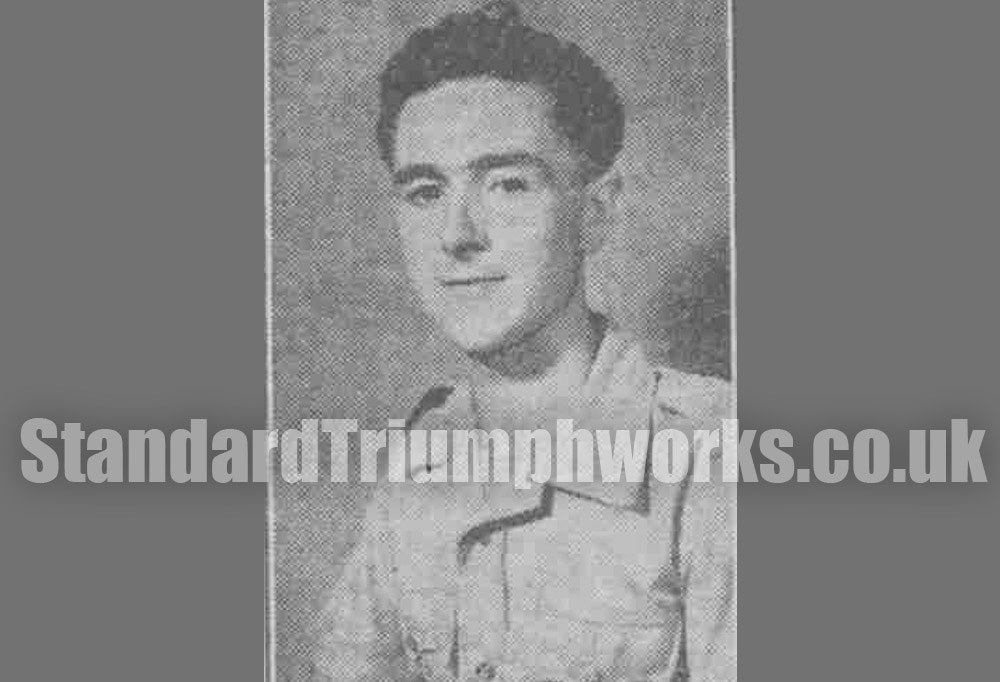 During the investiture the King asked Young if he had found employment and appeared surprised when Young replied that he was still out of work. The King then expressed the hope that this would soon be rectified.
When a Coventry Evening Telegraph reporter called upon Young's mother yesterday, he was told that he was a native of Coventry, aged 25, and un-married. Prior to Joining the Army in 1940 he had been employed in the finishing department at the Standard Motor Co.'s works at Canley, and, while serving in Burma had lost the use of his right eye and also two fingers on his left hand.
He was discharged in the autumn and had been unable to find employment.
MINISTRY REPLY
A responsible officer of the Ministry of Labour at Coventry was interviewed and said Young's records showed that he was seen in hospital by an officer of the Ministry, who gave him the usual card and directed him to report to his local replacement officer as soon as he got home. As nothing further was heard of him he was written to on December 5 and asked why he had not reported. He replied that he would do so as soon as he was fit.
On February 22 he called at the Employment Exchange and was sent to his former employers. the Standard Motor Co., but did not report there. It was not until April 6 that he again called at the Exchange and told the officials there that he did not go to the Standard because he was sick. He was then sent to the Humber works, but four days later returned to the Exchange and said he had been told that he was unsuitable for the work.
He was then sent to the Morris Bodies Works but again did not report. This job was still open to him and he could start there at once. Subsequently a Ministry of Labour official stated that Young also had the opportunity of accepting several situations in London.
ARCHIVE: May 16th, 1945
Chindits
The Chindits, known officially as the Long Range Penetration Groups, were special operations units of the British and Indian armies, which saw action in 1943–1944, during the Burma Campaign of World War II.
The creation of British Army Brigadier Orde Charles Wingate, the Chindits were formed for raiding operations against the Imperial Japanese Army, especially long-range penetration: attacking Japanese troops, facilities and lines of communication, deep behind Japanese lines.
Their operations were marked by prolonged marches through extremely difficult terrain, by underfed troops often weakened by diseases such as malaria and dysentery.