My name is Andrew Cook and I live in California. My dad, Mike Cook died at the age of 85 on November 27 of 2018. Dad started with Standard Triumph in NYC in 1958 as Assistant Advertising Manager and Secretary of the Triumph Sports Owners Association (TSOA).
Dad was the editor of the TSOA magazine until it joined the Vintage Triumph Register around 1980. He then edited the VTR until his death. He promoted Triumph Cars for 60 years.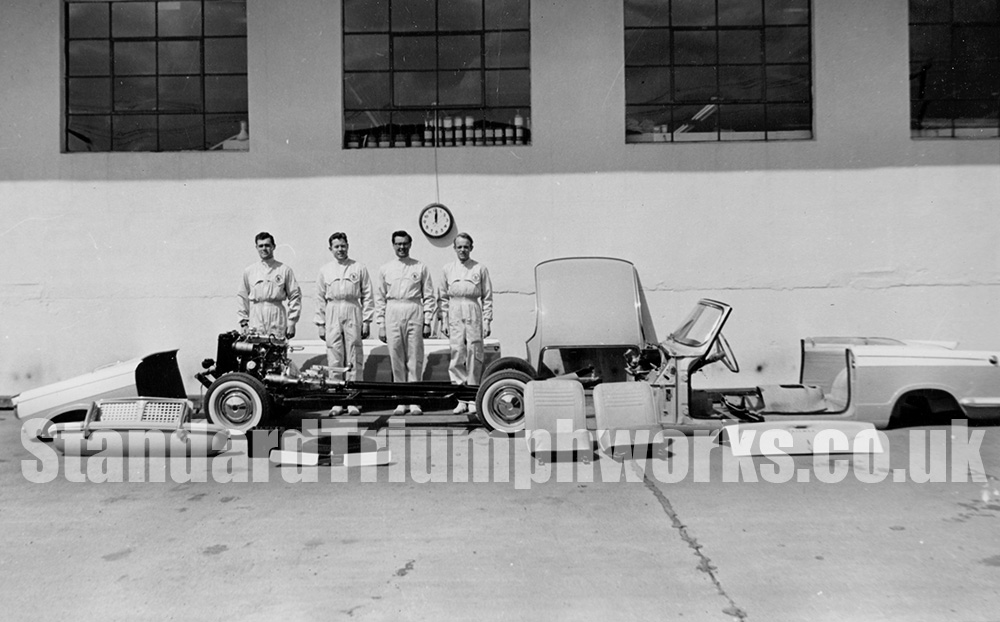 Dad was on the original US Triumph Build Team and the Herald was his first new car introduction. He talks about this quite a bit in his book, Triumph Cars in America, which is now out of print. I am working on a presentation for the Triumphfest 2019 in Santa Maria CA, called, "Mike Cook and the history of Triumph" and am focusing on the introduction of the Herald. When British Leyland closed down around 1980, Dad rescued the entire Triumph and Rover history from a dumpster and took it home. It became the Plain English Archives and has now been donated to the Vintage Triumph Register and is housed at Moss Motors
In a youtube talk Dad stated that someone filmed the original Herald Build Team in Palm Springs CA, and that they did it on the Jack Paar Show. He didn't know what happened to the film. Dad was not on the Jack Paar show, as he was on the Triumph Rally of Europe in 1960.
I am really enjoying learning about my Dad's life, and would like to have a 1960 Triumph Herald Convertible. In the photo of the Herald Build Team, Dad is 2nd from left.
Drew Cook,
Paso Robles, California