Sid James was a regular at Triumph, Western Avenue. He would bring his cars to be serviced.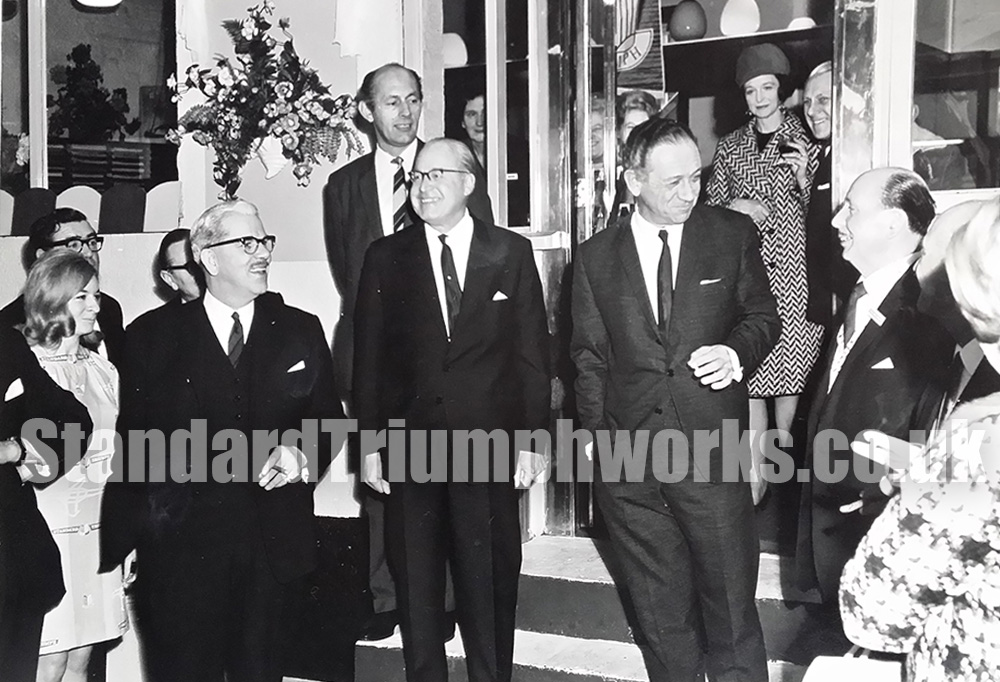 Jock Brown and Sid were big friends they would often go to cocktail nights together.
Jock's wife would sometimes go as well and one time, they all went along to a filming of Bless This House. After a few minutes of filming Sid stopped the show and shouted out… "Is that ok for you Jock?"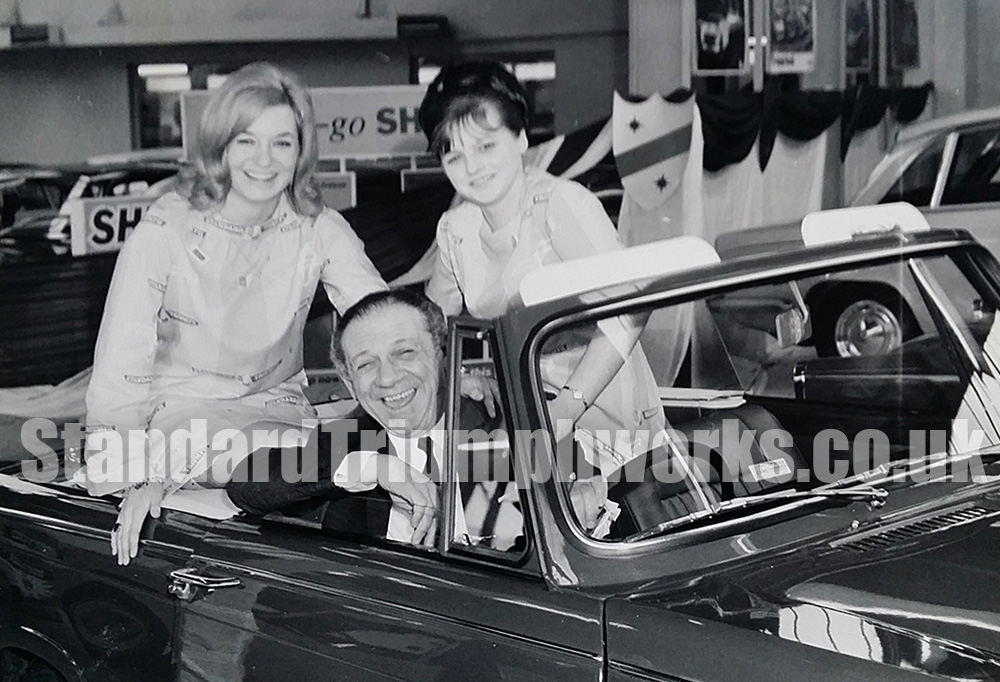 Jock and Sid would be having banter together. The audience were in fits of laughter – after the show they all went to the bar with the rest of the cast.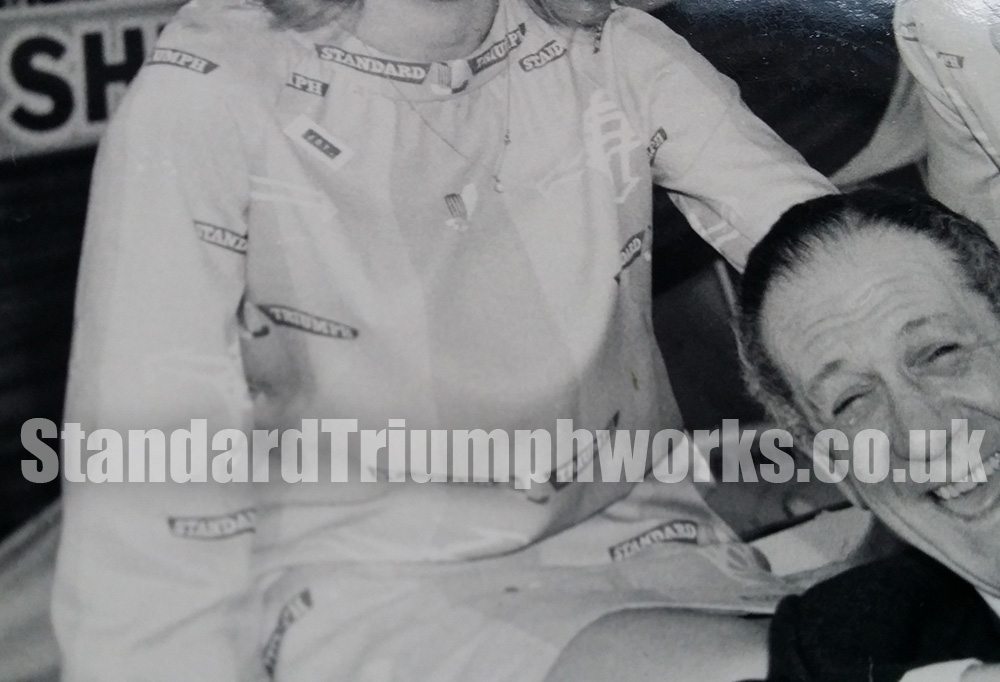 Here's a close up so you can see the ladies dresses featuring Standard Triumph fabric. This lady can be also be seen on the left of the first photo.
Sidney "Sid" James (born Solomon Joel Cohen; 8 May 1913 – 26 April 1976).