It's Boxing Day – the presents are unwrapped and you'd like to avoid the sales? Can you help with any old copies of Standard Triumph News or Triumph News?

They are a rich resource of period information and if you have any newpapers or cuttings we'd love to hear from you. You can take a photo of your newspaper and email it through. (We also greatfully accept secured loans of material or donations, of course).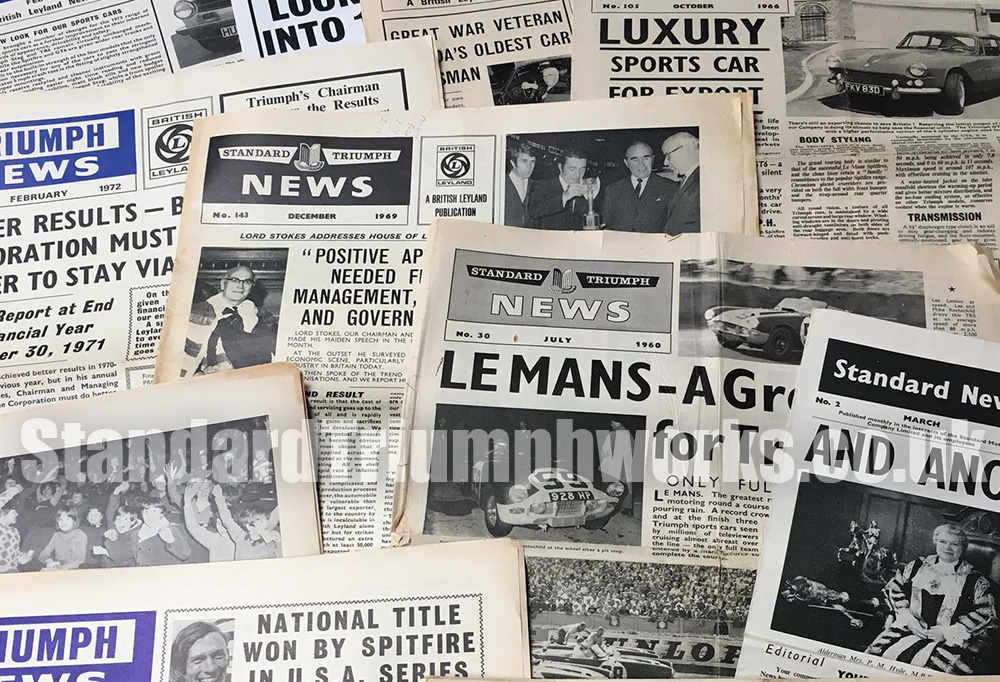 With the Christmas holidays, there is no better time to get in touch with us for the first time, or again!
You can email iwas@standardtriumphworks.co.uk – over the festive period, or anytime. Thank you.