The band has its origins amongst migrant coal miners from Ayrshire, who came to work in the mines around Coventry in the early 1930's. By 1936, they had formed the Binley Colliery Pipe Band under Pipe Major Jock Gray, wearing white tunics and the MacCrae tartan.
The band was very popular with Coventrians and played at numerous public engagements up until the outbreak of war in 1939, when Pipe Major Gray and other band members volunteered for service in the armed forces and Jimmy Cosgrove took over as Pipe Major. In 1940 the remaining band members were invited by Charlie Farquarson to practice at the premises of the Standard Motor Company in Banner Lane, Coventry. It was at this time that the band changed its name to The Standard Motor Company Home Guard Pipe Band. In 1942 the band played a whole pantomime season at the Coventry Theatre in "Goody Two Shoes" with principal boy Joy Hayden. Whilst the band enjoyed their part in the show we can only wonder what they thought of the finale as they stood to attention on stage with the cast and the audience singing "There'll Always Be An England" with gusto.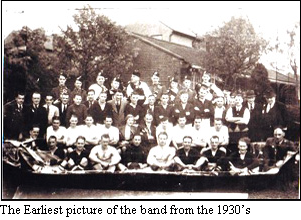 At the end of the war the band were invited by Sir John Black, Chairman of The Standard Motor Company, to join the Royal British Legion. The band accepted and changed its name to the Standard Motors Royal British Legion Pipe Band. Sir John bought the band a complete set of uniforms including Royal Stewart kilts. By 1947 the band had embarked on its first tour of Commonwealth War Grave Ceremonies in Europe, playing in front of Queen Juliana of the Netherlands. It was around this time that the band came to its present home in the grounds of the Standard Triumph Recreation Club, Tile Hill Lane, Coventry. Throughout the 1950's the band remained a firm favourite with Coventrians and by the early 1960's was taking part in competitions all over England. By the 1970's the band was competing successfully and consistently to a high standard.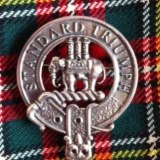 At this time, in line with the Standard Motor Company who changed its name to the Triumph Motor Company, the band changed its name to The "Triumph Motors Royal British Legion Pipe Band", only dropping the word Motors when the company finally went out of business. In the 1980's the band began competing further afield, both in Scotland and Europe, taking prizes in Belgium and the Junior Band took 3rd place in the World Championships held in Scotland. The band continues to compete and in 2004 won the All England Championship in grade 4.