A superb photo from Steve Nicholas leaving presentation in Fletch North, Ray Henderson making presentation.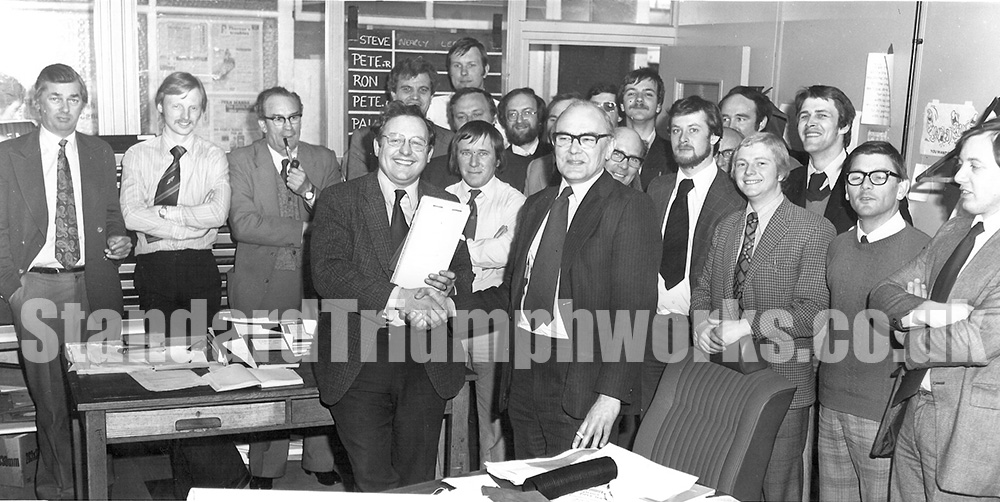 Steve worked in the development office for Tony Lee and initially worked on TR7 development for Brian Anderson before becoming principal engineer on prototype build .
He left the company to work for Llanelli Radiators.