(My grandad) Started in March 1941 and retired on 24th March 1979 (38 years).
When he started they were making the DeHavilland Mosquito fighter/bomber – then he worked on sequencing the track – Vanguard / Mayflower / Renown / Standard 8 & 10. Also spent time at Banner Lane (Standard were there for a while).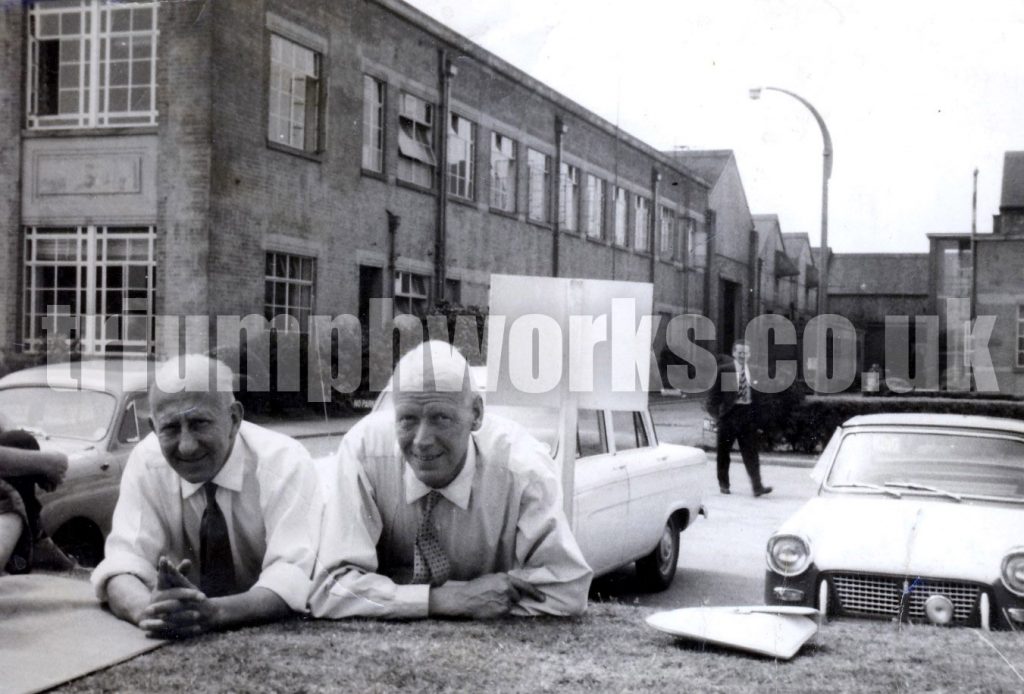 Tom was working in the Specifications Dept at Banner Lane, in the building behind and to the right of the Triumph Herald coupeæ. The Spec Dept moved there but the Eng Drawing Office stayed at Fletch North, opposite the
Standard Cinema, except for the Experimental Workshop which also at Banner Lane.
The Spec Dept and Experimental moved to Fletch North after Standard M C sold Banner Lane to Massey Ferguson 31st August 1959.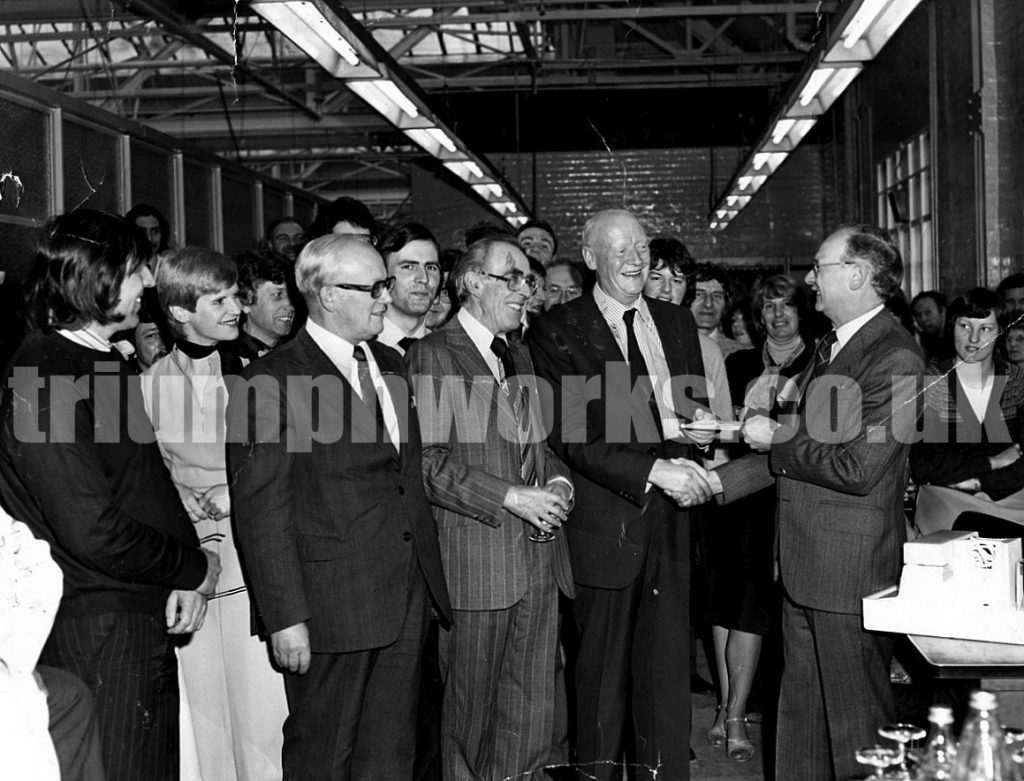 This is my grandad (Tom Kirkham) the day he retired from DOS (Drawing Office Services) and 38 years in total (23rd March 1979). He is being presented with something by Noel Fielders (glasses) Specifications Manager and to the left of Tom is Jim Donoghue (his immediate boss)
The lady at far left is Tom's daughter Diane Davies. We think this is the Specification Office, next to the main Drawing Office, Fletch North
Sadly Tom died in July 1984 (aged 66)
Mike Winterton