Wal Wilmott (66) an auto-electrician at Canley retired after 20 years with the Company.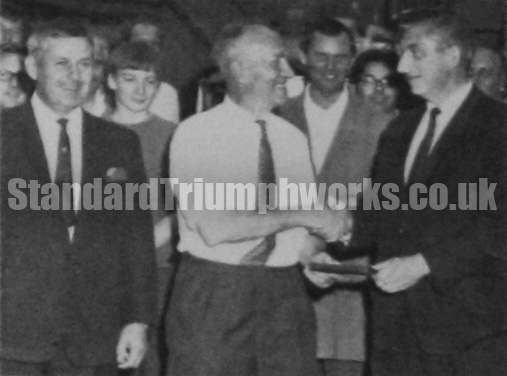 Wal had served at our Coventry factories since 1940, however, working for electrical contractors, and helping to lay out new machine shops on various sites.
Mr Des Stanley, Superintendent, Final Finish presented Wal with a sum of money from workmates and friends.
(January, 1972)