Winifred Goddard (61) retired last month after 32 years of splendid service with our Spares Division.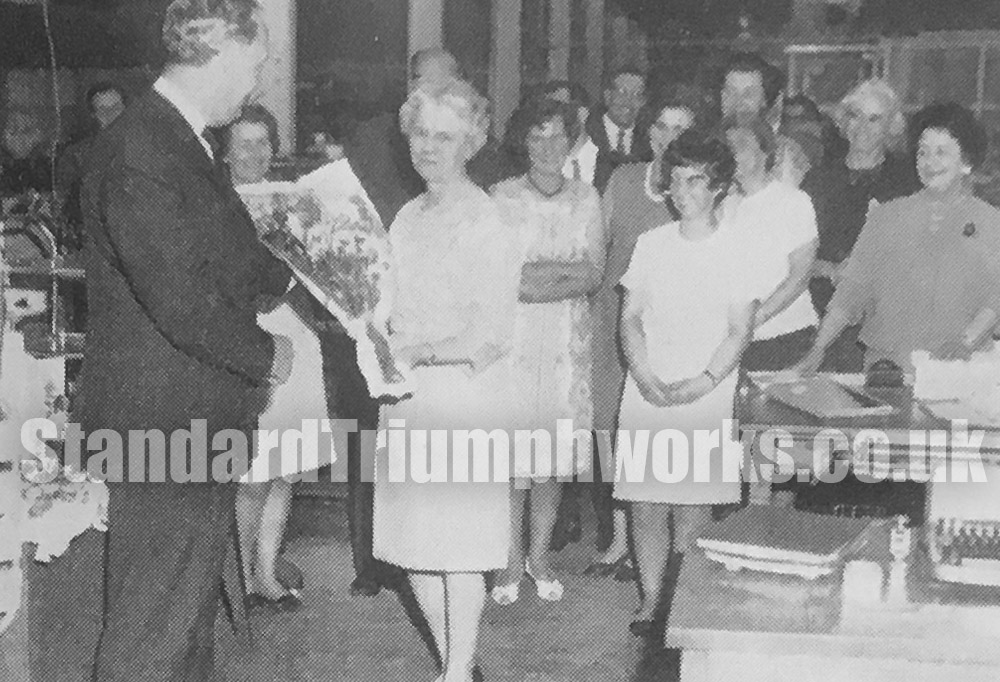 Winnie started in 1936 as a provisioning clerk with the old Service and Spares department when it was at Fletch. North. Her supervisor was Mr Harris. She served for many years under the management of Mr Bert Pugh.
Miss Goddard eventually became a purchase clerk and during the war she did all the buying for her section. After the war, Spares Division moved to Fletch. South.
SPARES PRESENTATION
There was a large gathering of colleagues and friends in Fletch. South offices to see Miss Goddard receive their retirement gifts presented by Mr. George Durand, Spares Divisional Manager. He thanked Winnie for her splendid work and presented her with a tea trolley, garden lounger, bedside clock and lamp, brooch, cosmetics, and several bouquets.
IN RETIREMENT
Winnie said she would miss her colleagues. She will continue to live at 87, Stoney Road, Coventry, with her brother. In her leisure she plans to see more of the big stores, and to visit friends.
ARCHIVE: August, 1968