The team are ready and the clock begins – to build a Triumph Herald Coupe in 5 minutes.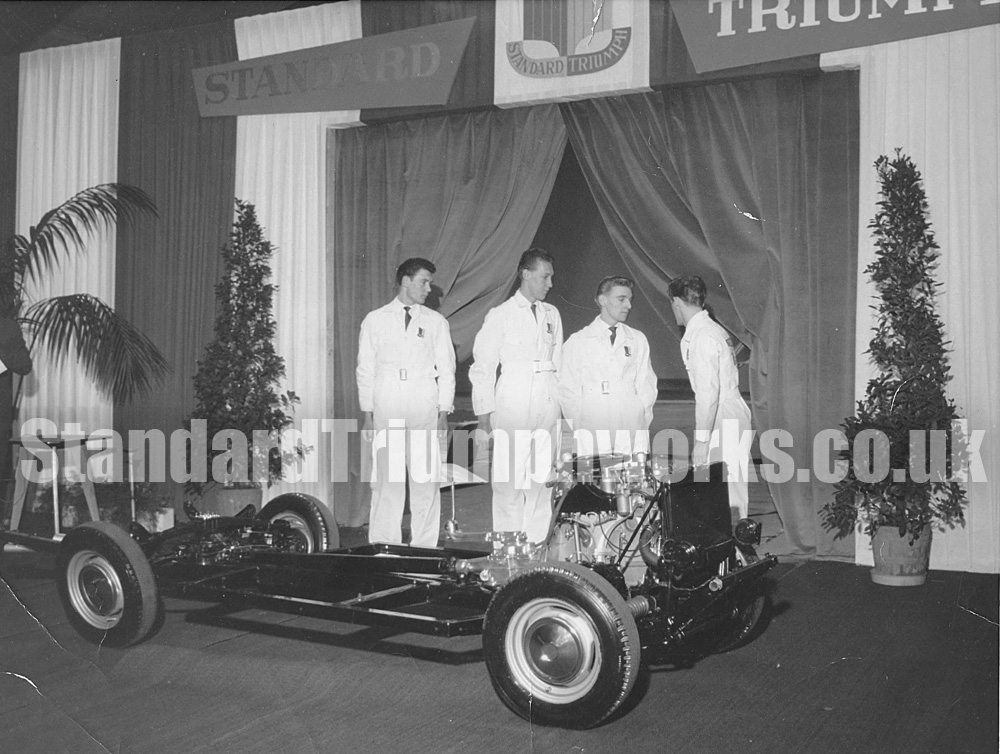 3…2….1 Go!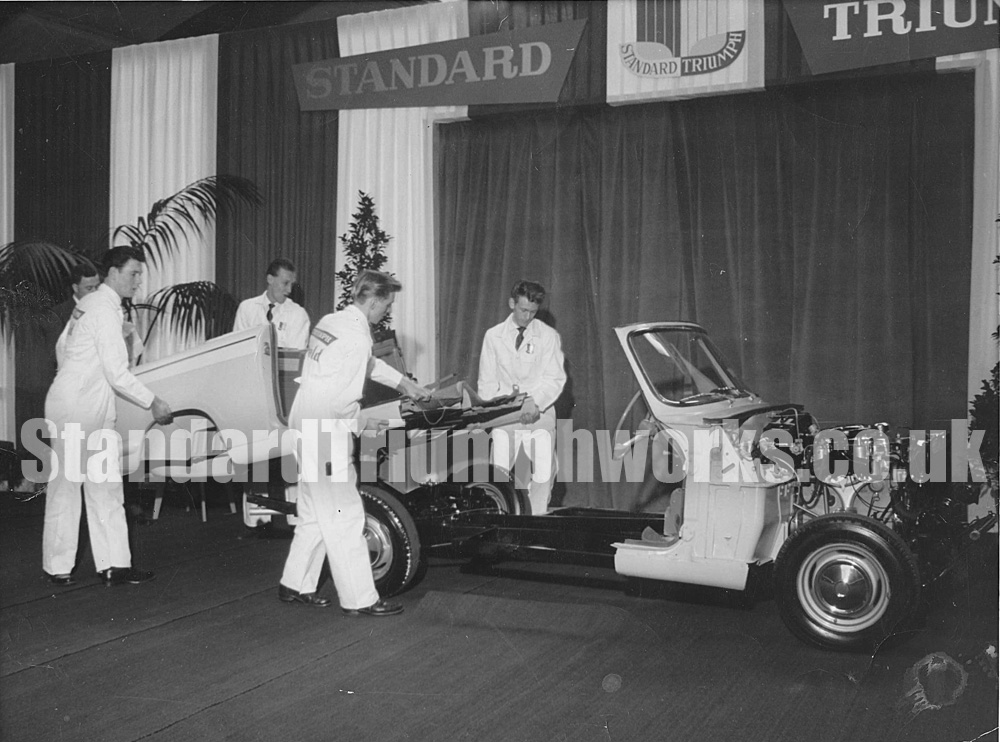 The build is half way through here as the team of four apprentices calmly assemble the Triumph Herald Coupe. We know the name of one apprentice here (we'll add details shortly) but do you recognise anyone?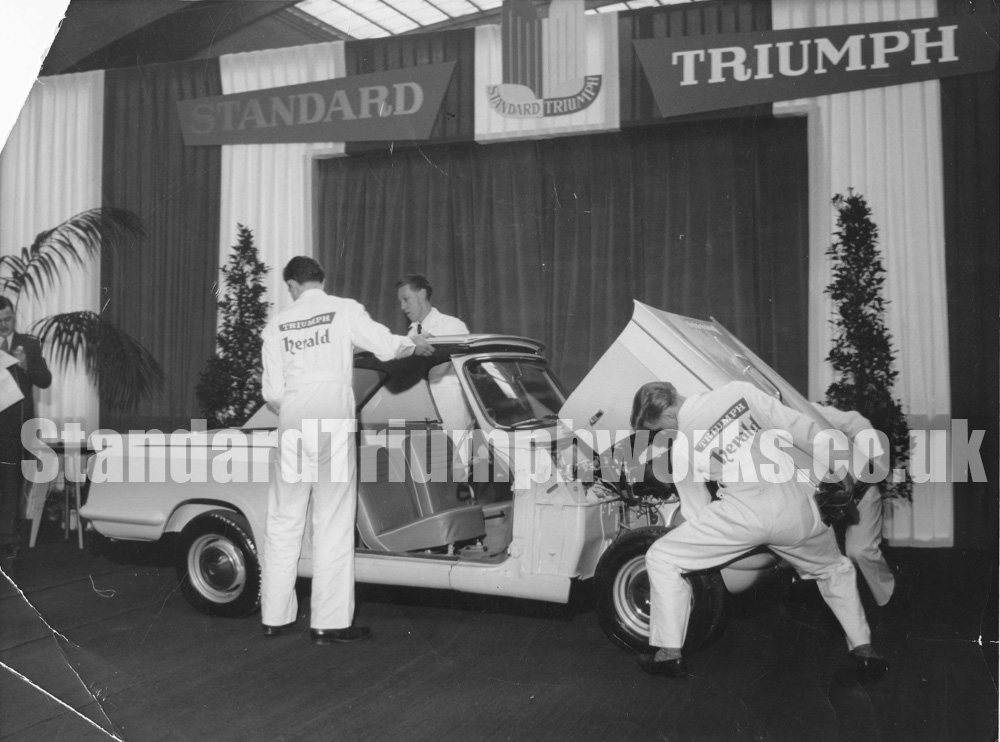 The build is really progressing well now – notice the gent to the left of the photo with a microphone (and no doubt a stopwatch) who is commentating on the event. (We think it looks like PR/Marketing man Keith Hopkins – can anyone confirm?)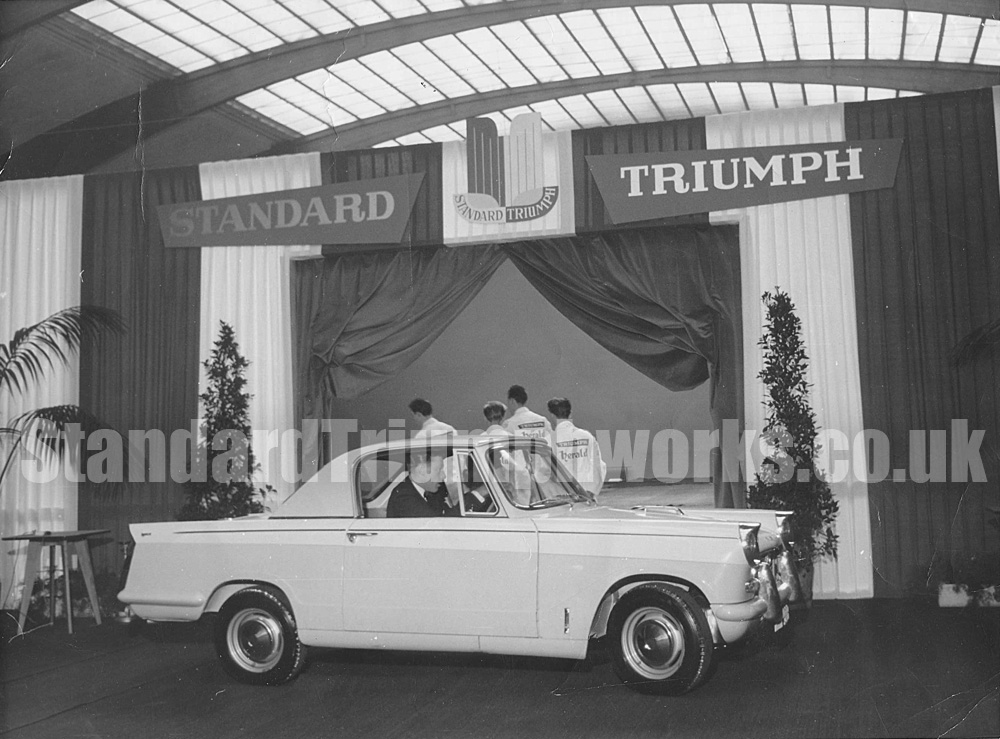 Finished – the apprentices head off back stage whilst the Triumph Herald Coupe is fired up and driven off stage to cheering and applause!
UPDATE: SEE HERE 
(Scheduled – the link may not work yet, please call back soon – ED)