Despite the weather a large number  of spectators were present at the Coundon Road Rugby Ground, Coventry, on Thursday, April 8th, 1948 when the Standard Rugby Football Club kept up their high reputation and retained the Coventry Evening Telegraph Challenge Cup.
It was the the fourth time  the team had won the cup and this occasion was by beating the Sphinx three points to nil in the final of the Coventry Works' Sports Association Competition. A cold, strong wind was blowing which the Standard had to fight against during the first half, but they succeeded in preventing the Sphinx team taking any advantage of this and at half time there was no score.
A penalty goal well kicked by H. Dodd gave Standard their three points. It was a grand clean game through-out and the Sphinx put up a hard fight. The Standard forwards, however, dominated the scrum and G. Millard (Standard scrum-half) kept the backs well served.
Councillor W. H. Edwards (President of the Coventry Football Club) presented the Cup to A. Gale, the Standard captain, who thanked the councillor on behalf of the team and paid tribute to the hard fight put up by Sphinx and called for three cheers for the losing team.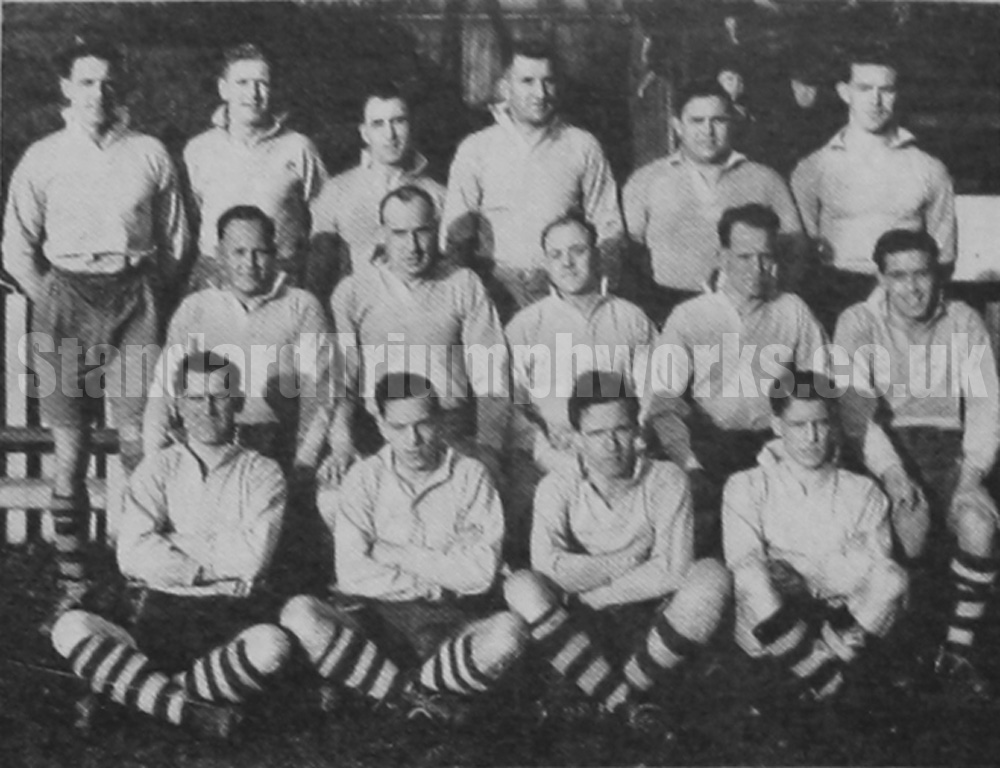 The Standard team was as follows :—R. Jenkins, R. Spencer, F. Castle, G. Buckley, D. Robinson, G. Jenkins, G. Millard, E. Prior, A. Gale, G. Turnbull, H. Dodd, L. Bloxham, F. Davies, J. Carter and C. Musson.