Fabulous photographs (we do realise we use the word fabulous a lot!), this time of the Triumph/Leyland Mobile Service Department.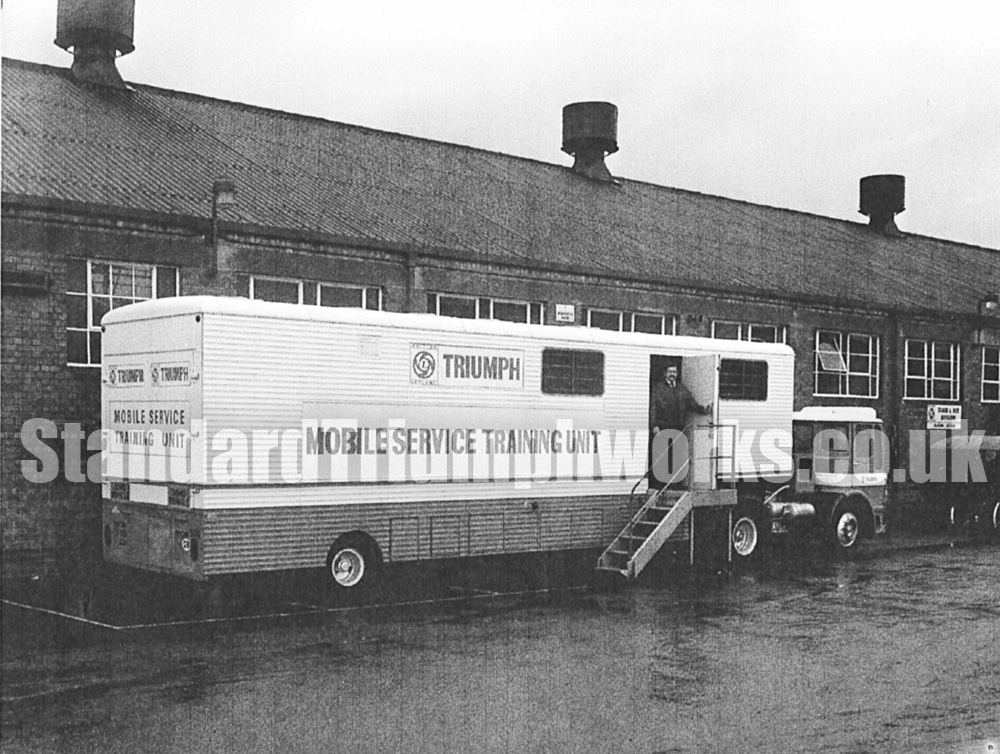 The unit was completely mobile and enabled the department to visit Standard Triumph dealers across the UK and Europe.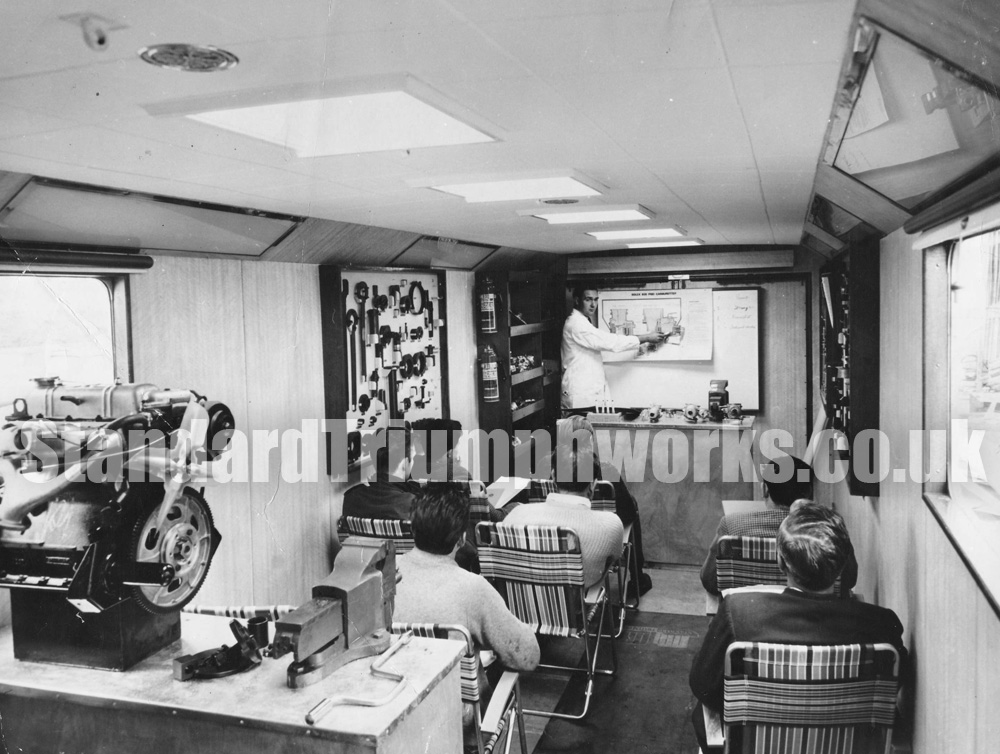 A fabulous (see we've used that word again!) interior photograph with a demonstration on-going. We love the deck chairs the delegates are using and, looking closely, the Standard Triumph logo on the carpet runner.
In part 2 we'll introduce you to some of the staff as ever, we need your help recognising some faces!