Thanks to Colin Waugh for this photo from 1957.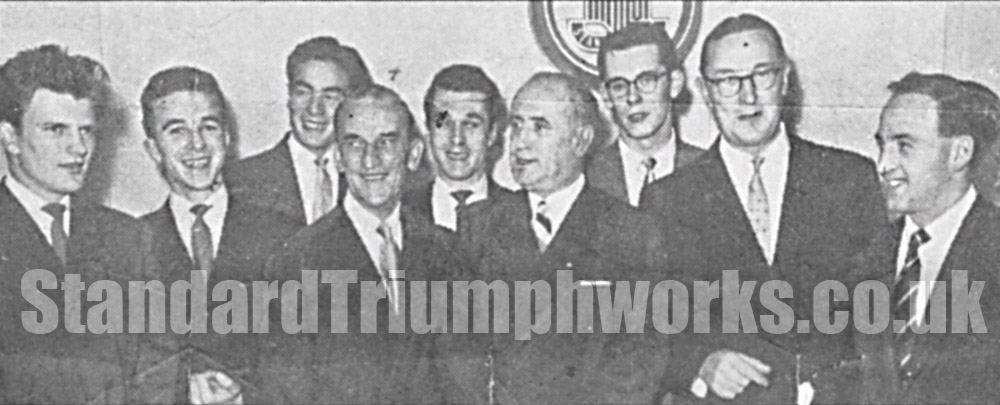 A newspaper cutting dated December 6th, 1957, Colin features in the photograph and is also able to put a few names to faces. Do you recognise the missing two? If so, please let us know.
Left to Right
Unknown, Colin Waugh, Unknown, Bill Gray, Tony Wing, Ernie Knight,
Peter Gale, F.Morris, Gordon Parham.
The photograph was from the Standard Motor Company's Apprentices' Association annual dinner. The chairman of the Association is Ernie Knight, seen in the photo.