Arthur Brooks joined Standard Triumph in 1932. At first he was employed on material handling — the hard way —when built-up axle casings had to be unloaded by hand from railway wagons. Later he supervised internal transport and the powered conveyor loaders.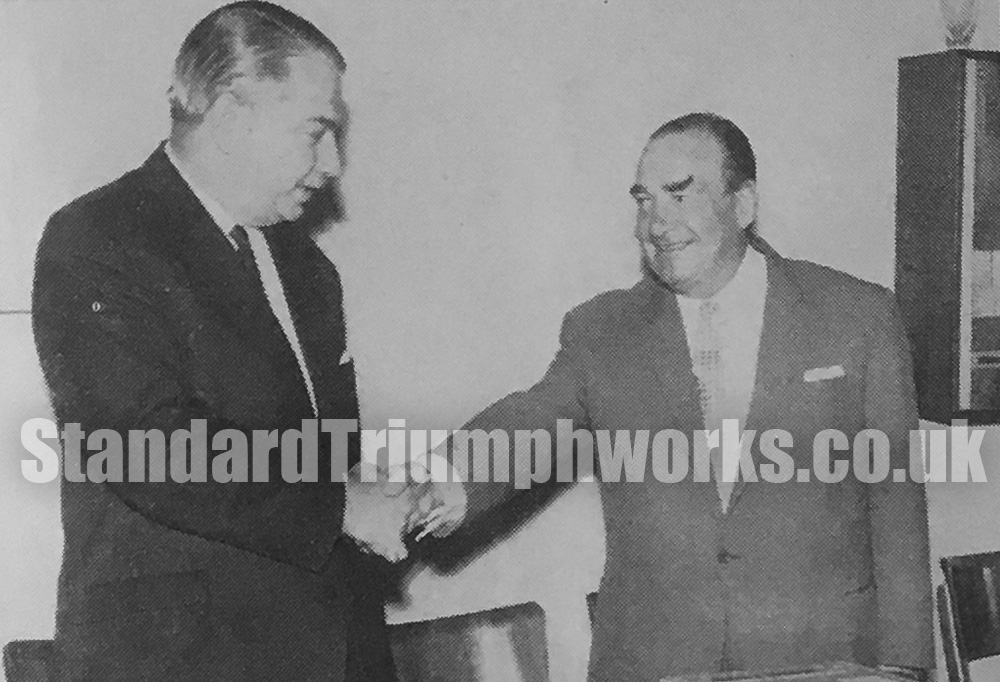 Some time later, he transferred to Staff with the official "tag" of "House-keeper " and was responsible, among other duties, for all labourers and a cleaners. When war broke out he was appointed an A.R.P. Controller. In addition to the more usual duties in this position, he was responsible for all outside con-tractors engaged on shelter construction and factory protection.
AFTER THE WAR
When hostilities ceased, his next job was the clearance of the old Rudge factory where all car parts had been stored. This entailed the sorting of all material suitable for use in the re-sumption of car production and disposal of the rest. At this time he also did valuable work in the moving by road of aero-planes to storage, and the supervision of labour on new plant lay-out.
STARTED SALVAGE DEPT.
In 1946 he started the Salvage Department and was at Banner Lane for some years before returning to Canley, adding road cleaning supervision to his other duties. In 1952, Mr. Brooks was put in charge of the whole of the salvage operations for all Coventry factories of the Company.
1914-18 WAR SERVICE
Arthur Brooks served in the Royal Warwickshire Regiment in the 1st World War. He was gassed in Belgium in 1917, and discharged with wounds in 1918.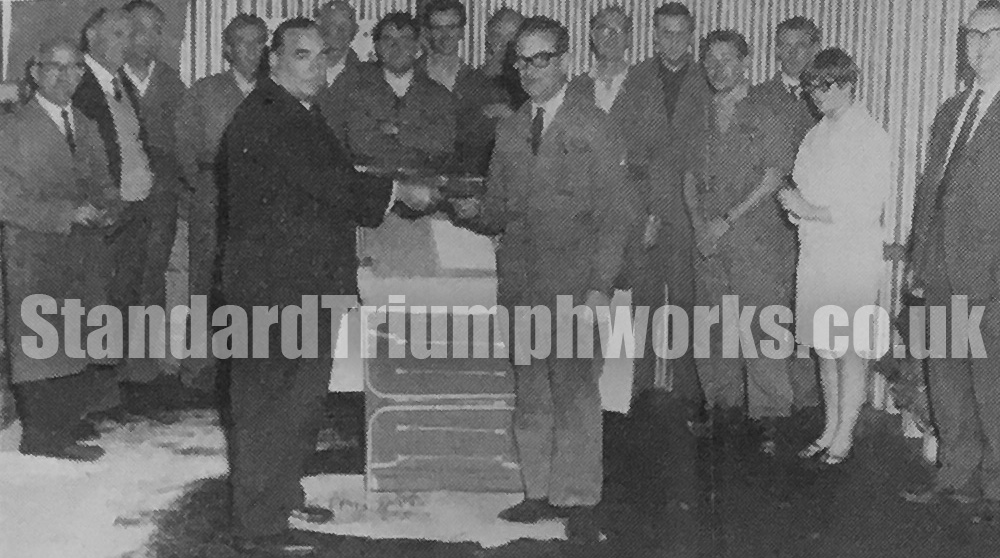 FAMILY SERVICE
Arthur's wife, Mrs. Mollie Brooks, had ten years' service with our Company. She was secretary to Mr. Salter, who was a Works Manager. Mrs. Brooks will be remembered for her more recent work with the vicar and members of St. Oswald's Church, where she helped run the "Silver Threads" Club which did so much for old people's welfare. Mr. Brooks has two sons working with Standard Triumph. Michael, a development engineer, is an ex-apprentice and has 13 years' service, whilst Geoffrey is a fitter on the rectification line and has been here for eight years.
IN RETIREMENT
Mr. & Mrs. Brooks will continue to live at "Cornerways," Red Lane, Burton Green. Arthur has a large garden to tend, a Triumph 1300 to tour in, and many friends to visit.
ARCHIVE: August, 1968