Thanks again to Arthur Oldroyd for more marvellous photos of apprentices.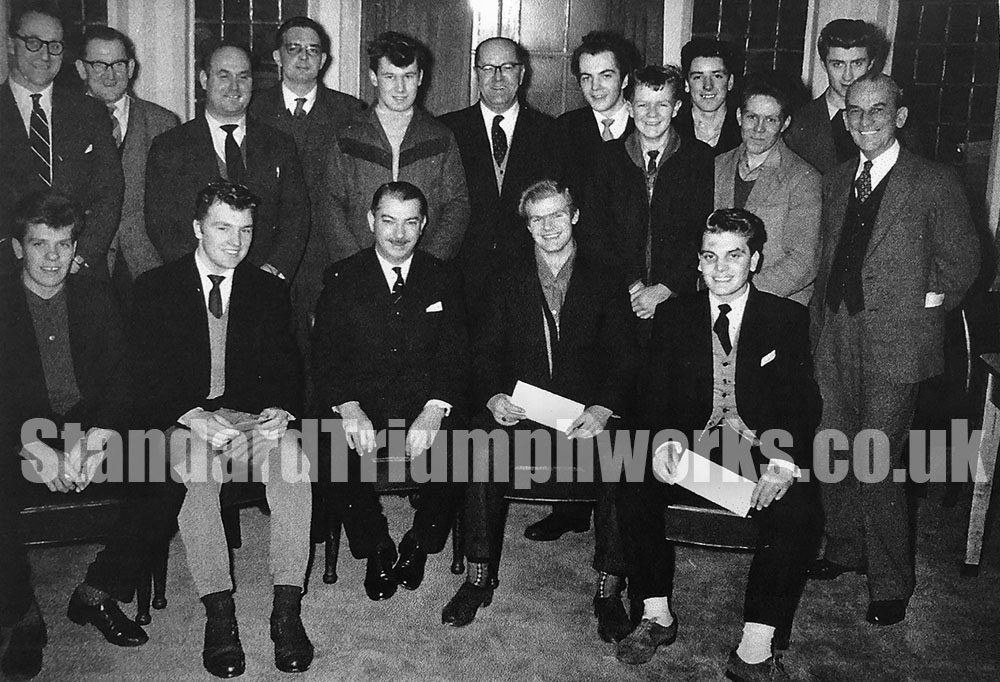 Again Arthur has helped with a couple of names – can you help fill in the blanks?
Back Row, L to R:
? Joe Cappleman, Harry Rawlston, Dave Gibson, Roy Murray, ? Phil Archer, Barry Murray, Mick Hodder, Jeff Roston, Terry Alcock, Mr (William – Bill) Grey.
Front Row, L to R:
Arthur Oldroyd, John Ponting, (Cliff Swindle – Ed) Ted Coates, Dick Gardner.