We can now move inside Standard Triumph's London Service Depot, with these two fabulous photographs.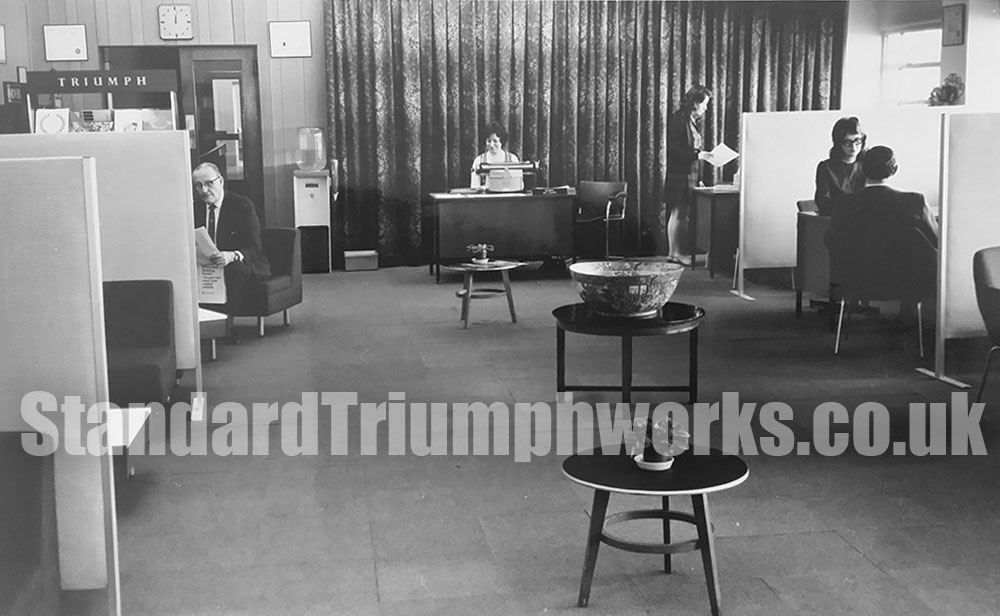 The buildings were the former premises of Hoopers (Coachbuilders) Ltd and were located on the junction of Dukes Road, Western Avenue, Acton.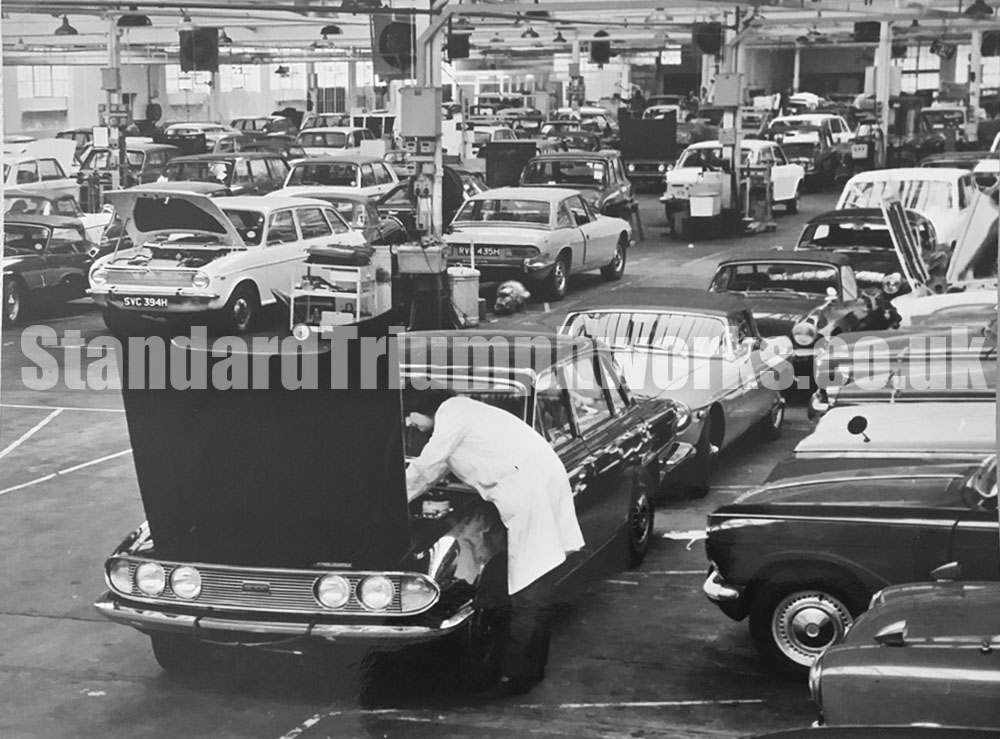 With the mix of cars here, this photo can be dated to the Specialist Car Division era, as part of the Leyland, BLMC.