We can now move inside Standard Triumph's London Service Depot, with these two fabulous photographs.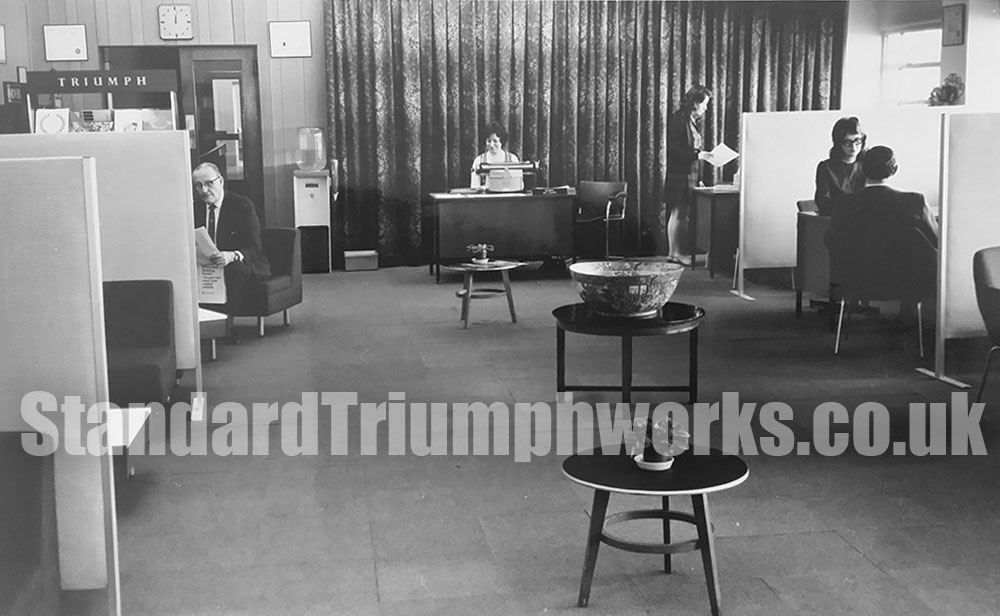 Above (UPDATE) The photo is of the office at Western Avenue was of PED (the Personal Export Department) upstairs. We had a lot of foreigners, mostly Americans, who took delivery of a car, which they drove around the UK, before shipping it to the their country (USA). The sports cars, particularly MGBs, were popular. The more mileage they did, the lower import tax they paid! Although, I recognise the people, I can only remember the name of Sharon, the girl furthest right.
Submitted by Peter Barker
The buildings were the former premises of Hoopers (Coachbuilders) Ltd and were located on the junction of Dukes Road, Western Avenue, Acton.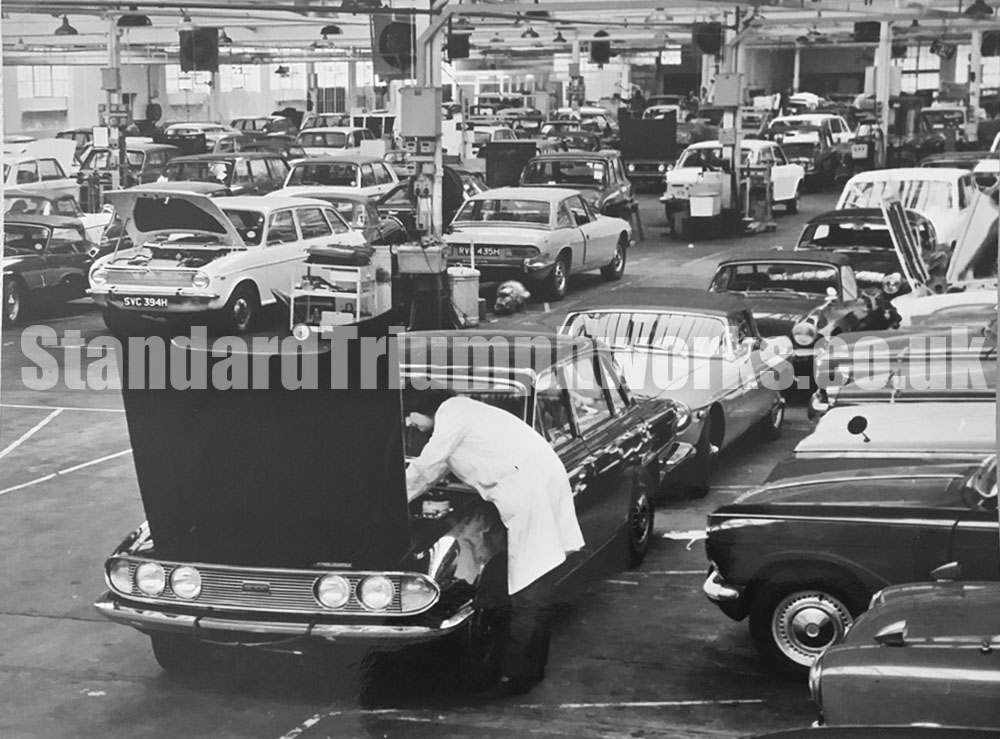 With the mix of cars here, this photo can be dated to the Specialist Car Division era, as part of the Leyland, BLMC.
Update: The person in the foreground is Ray Cowper, who was a Tester and later Chargehand. Just for info: He was a big Milwall fan, and a friend of Gery Francis, England football captain, who visited our depot a few times.  This was when I had moved from assisting Maurice Whitting on Triumphs to look after all the technical questions for BMC cars.
Submitted by Peter Barker