Triumph's Sabrina engine was constructed for motorsport and was used in Le Mans for three consecutive years, first used in the TR3S, Le Mans car of 1959. However, it never finished the race.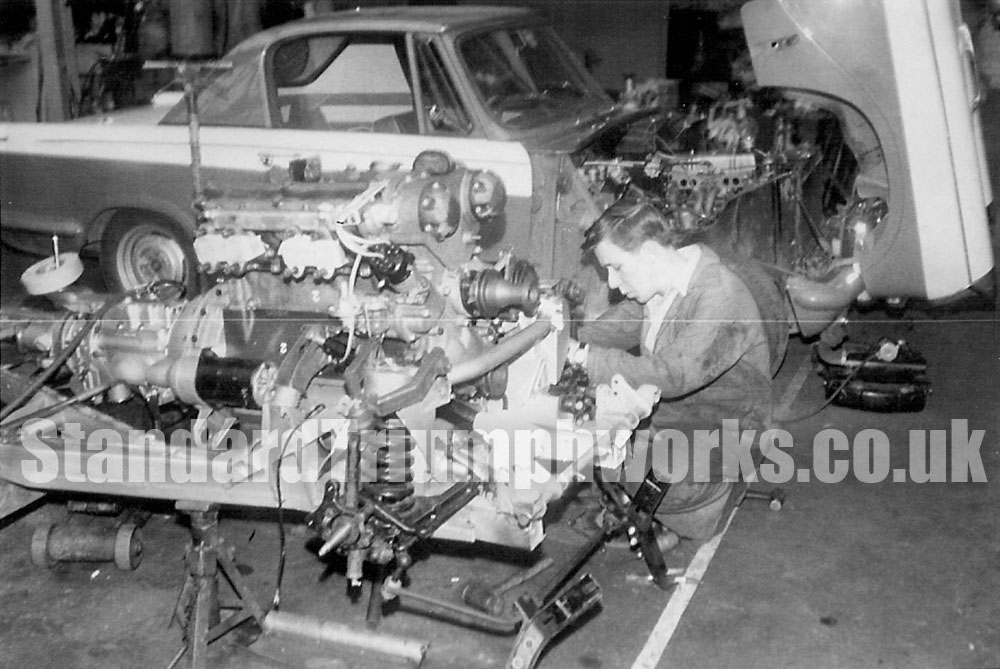 1961 turned out to be Triumph's year as all three cars completed the race and they managed to win the team prize. It wasn't just the engine that was special though. While the car was called the TRS, thus indicating that it was related to the rest of the TR-range, they were in reality pure prototypes engineered purely to compete at Le Mans.
Triumph's twincam prototype was called "Sabrina", and was named after the period glamour star Norma Ann Sykes, or rather her stage name, Sabrina. Her talent measured all of 41 inches, and when equipped with a then so popular torpedo bra, the visual similarity with the front cam covers of the twincam engine is rather obvious. The Triumph engineers clearly had a good sense of humour when they nicknamed their project, and then the name stuck.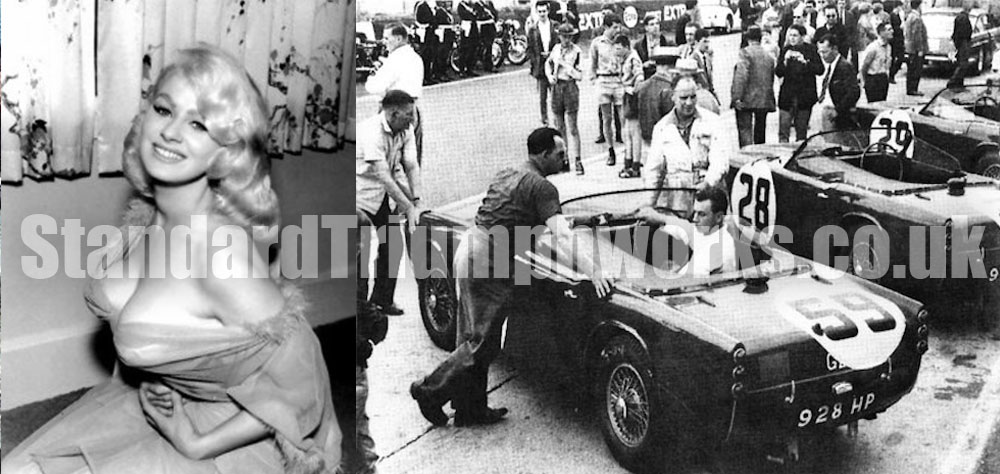 In 1974 the British motoring press gave the name "Sabrinas" to the oversized pairs of protruding rubber bumper blocks added to the MG MGB, Midget and Triumph TR6 sports cars, when U.S. safety regulations mandated sturdier impact protection. The name stuck and is used around the world.
The headline? The popular radio/TV show The Goons often used the expression.