A series of close-up photographs during the 1960 Monte Carlo and Alpine Rally preparations for the Works Triumph Herald Coupés.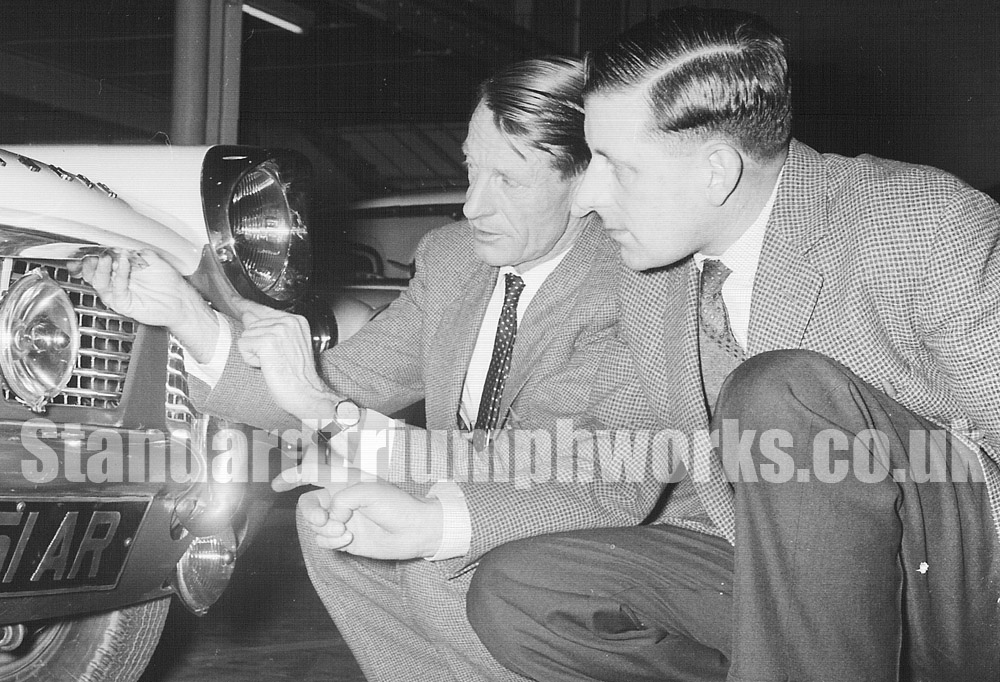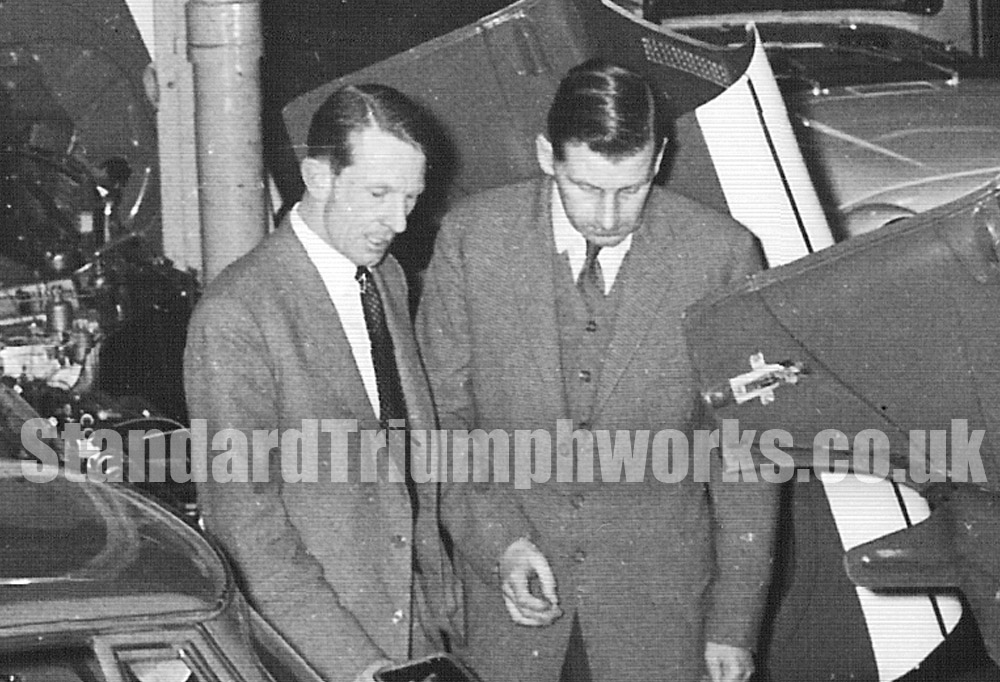 Ken Richardson can been seen in the first three photos – but can you identify anyone else?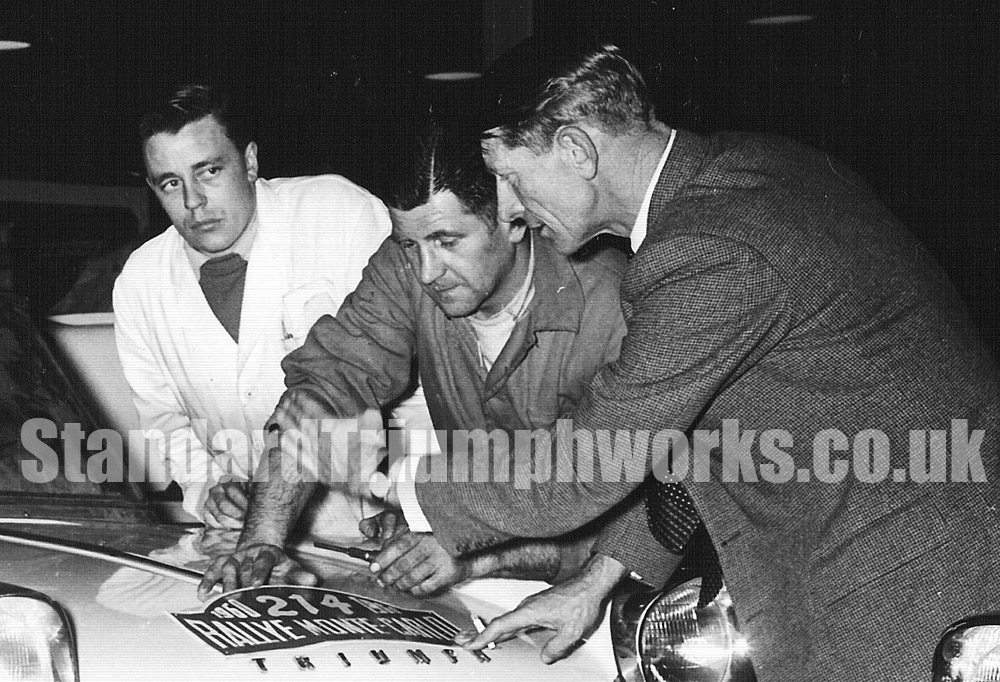 Photo 3. (Ken Richardson on the right)
UPDATE: Center Frank Peterkin, a bodymaker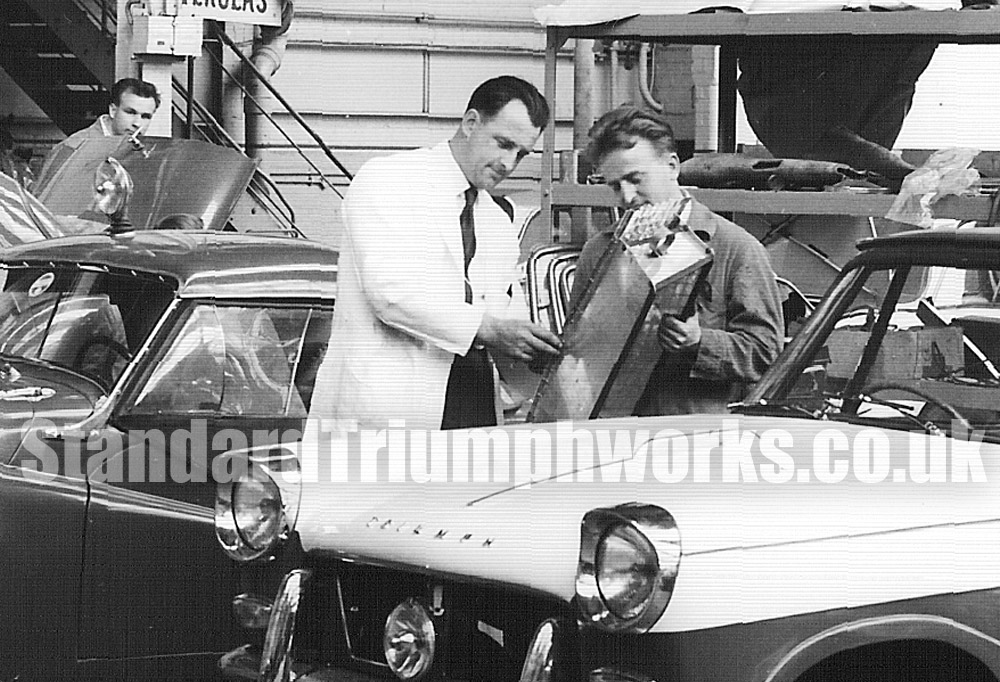 Photo 4.
UPDATE:  Alf Woodier in white coat, the Competitions Foreman, is talking to Pete Griffin, a mechanic.
When the Competitions Department moved briefly to Radford, Pete Griffin went with Ken Richardson. All the pictures were taken at Allesley.
Later Peter returned to Allesley and worked on Service Reception, he married a lady called Isobel from the offices and they eventually moved to Weymouth and bought a hotel.
With thanks to Martin Cox for the info. ED