Charles Hathaway was at Triumph 'from the beginning' and was the Triumph cycle works, Works Engineer. His successor, Col Holbrook described Hathaway as a 'genius.'
Charles Walter Hathaway
1864 September Born in St. Pancras, London
(20 Carlton Rd, St Pancras, London)
1901 Living at 11 Stoke Park, Coventry: Charles Hathaway (age 36 born London), Foreman in Cycle Works. With his wife Kate (age 27 born Coventry) and their children Grace (age 12 born London), Horace (age 6 born Coventry), Vera (age 5 born Coventry) and Sidney (age 4 born Coventry).
1911 Living at Edelweiss, Stoke Park, Coventry: Charles Hathaway (age 46), Cycle Works Manager. With his wife (married 17 years with five children) Kate Hathaway (age 37) and their children Grace Hathaway (age 22), Sidney Hathaway (age 14), Vera Hathaway (age 15), Laure Hathaway (age 5) and Marjorie Hathaway (age 3)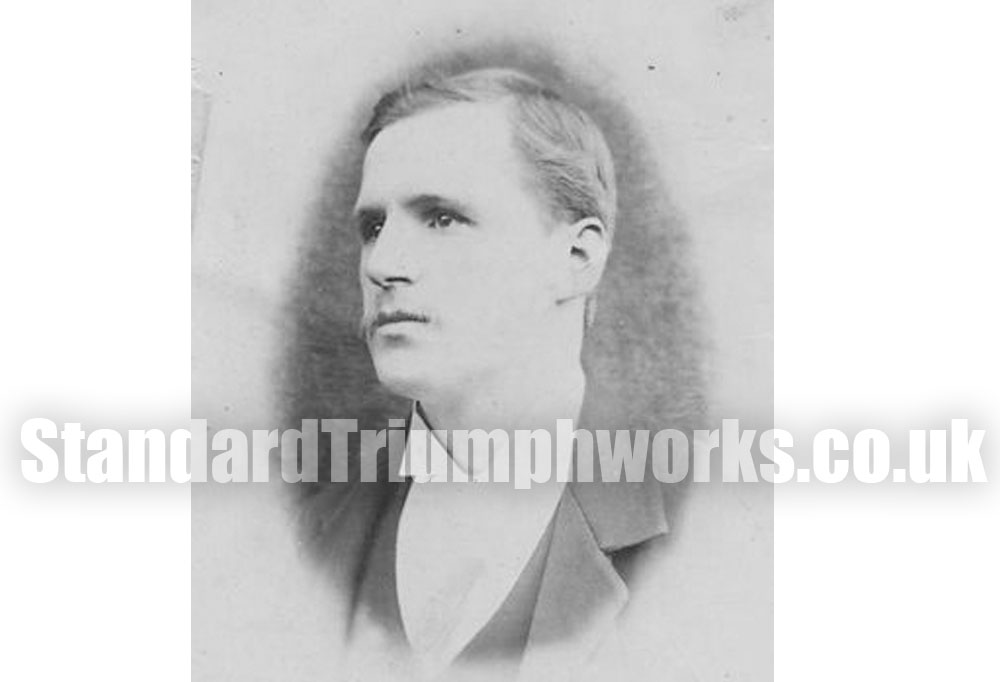 The Triumph Cycle Company founded by Siegfried Bettmann in 1886. Investment was by George Sawyer who became Chairman. In 1887 Bettmann was joined by Mauritz Schulte who encouraged Bettmann to transform Triumph into a manufacturing company, and Bettmann purchased a site in Coventry. In 1890, Charles Hathaway joined the company.
1905 First all-Triumph machine produced (previous bikes were made under licence – ED) also the first all-British motorcycle, designed by Schulte and Works manager Charles Hathaway. Sells for £45. Uses 3bhp, 300cc side-valve engine. Cruising speed was 30-40 mph, with a top speed 40-50 mph. Production up to 250 per annum (five per week). Engine is the first to have ball bearings on main shaft.
1907 Company moves main production to larger premises on Priory Street and doubles production to 1,000 vehicles. Much Park address still used for service and to produce line of lower-value Gloria cycles and sidecars. Bettmann elected to Coventry City Council.
1914 By 1914, the company was producing 4,000 singles annually. Hathaway is now Triumph's chief designer. The main vehicle is the 550c Type A Roadster, which produced 4 hp and used the reliable Bosch high-tension magneto.
1915 tragedy was to strike the company, with the death of the works manager Charles Hathaway. Hathaway had held this post from the beginning and was held in much esteem by Bettmann, the workforce and the local community alike. His death at the age of fifty-one, after an operation, was a sad loss to all concerned.
***
Sidney Cornelious Hathaway (references also as Sydney) Son
Following in his fathers footsteps, Sidney had been employed at the factory as a pupil engineer. He was killed in action on the Western Front. In October 1915, just three months after the death of his father, he enlisted as a private in the Motor Machine Gun Corps. By the end of the year he had transferred to the Royal Flying Corps and in January 1916 was serving as an observer with 11 Squadron on the Somme.
On the 12th of January he set off on a reconnaissance mission in an FB5 aircraft piloted by Lt H.T. Kemp. Some time into their mission they had the misfortune to be attacked by the German ace Max Immellman and the aircraft was brought down near Beaumetz. Lt Kemp survived the action and was captured, but a local newspaper, The Coventry and Warwickshire Graphic, reported that Mrs Hathaway, had received news that her son too was a prisoner of war. Sidney in fact had been killed in the attack, but how the confusion arose is not clear. Presumably his unit, on hearing of the pilot's capture, had assumed that the same fate had befallen young Hathaway.
Lawrence Hathaway (Son)
Pupil engineer (Apprentice – Ed) with Triumph Motor Co., 1921-24; then joined Hotchkiss et Cie, Paris; returned to England and worked in Experimental Department of Standard Motor Co., until becoming a draughtsman with Bristol Aeroplane Co. in 1930; joined experimental staff of Humber-Hillman 1931, Coventry Climax Engines, Ltd., as experimental engineer, 1933, and S.S. Cars, Ltd., as experimental engineer in 1935; became Chief Engineer, Coventry Climax, in 1938, and served on the Board of Directors, 1942-46.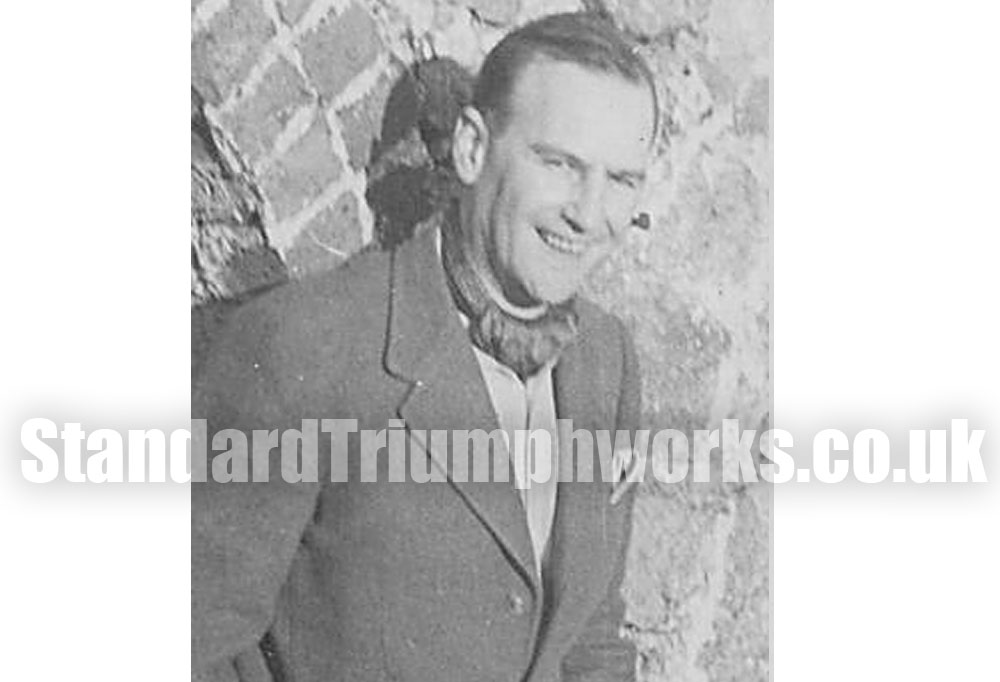 1905 Birthplace: Coventry, West Midlands, England, United Kingdom
Death: 1959
ED Ref. The Triumph build records were lost on the night of 14th November 1940 when the Triumph Works were destroyed in one of the heaviest World War 2 air attacks on Coventry.