Two photos featuring Dennis Pettipher, sent in by son Dave. 
"I came across these couple of photos which would have been taken in the drawing office at Canley, my father (Dennis Pettipher) is in both photos.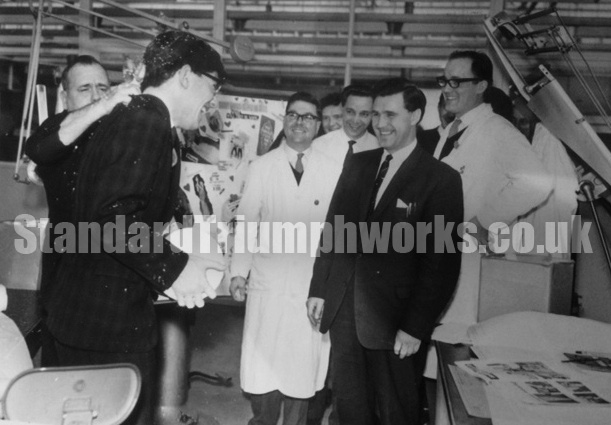 In photo one (above) he is the guy with the white coat and glasses in the centre and photo two (below) he is behind the guy thats being presented to, also in the photo is a guy called Brian Sidoli, he is the one with the beard behind my father, they used to car share as they both lived in Leamington Spa."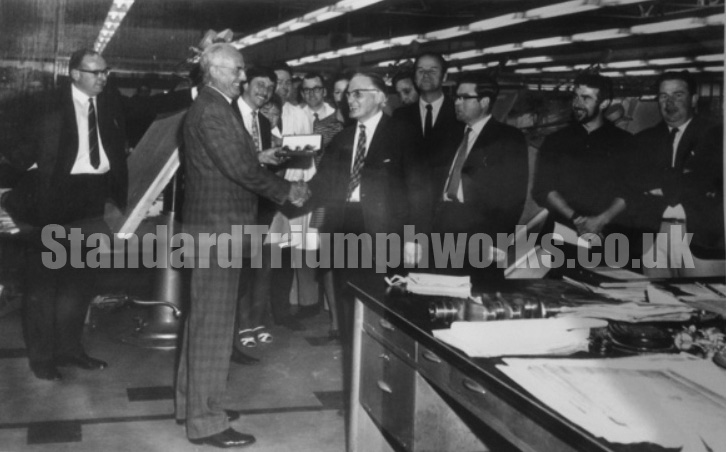 If you can help identify any others in the photos, please get in touch.