In appreciation of his 12 years valuable and useful service as Chairman of the Standard Apprentice Association, Mr E. Knight who retired last March was presented with a suitably inscribed Silver Cigarette Case at a recent Committee Meeting.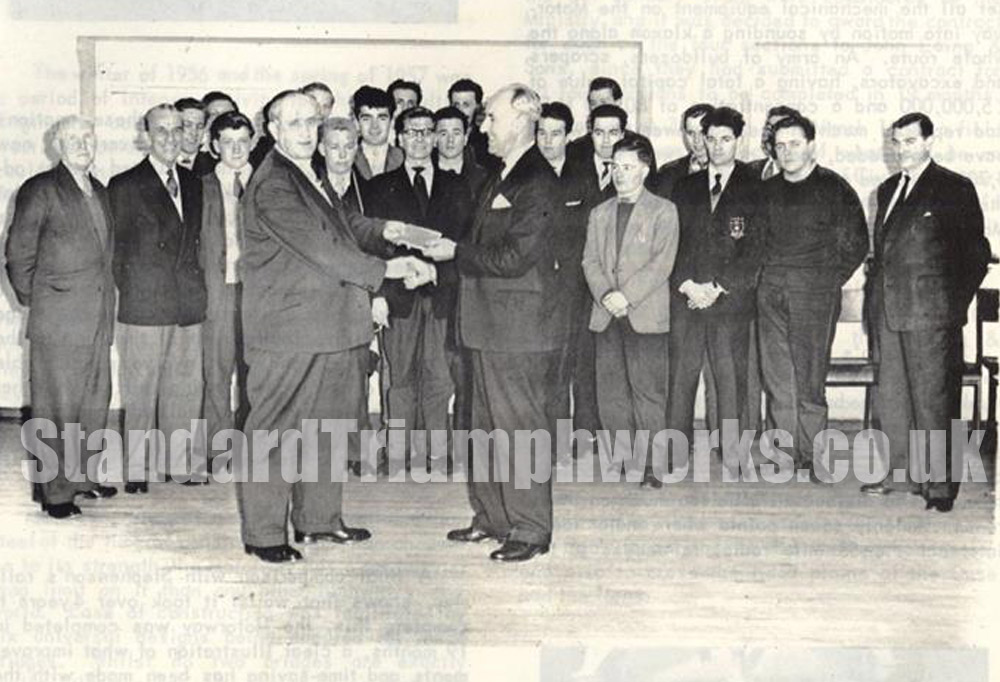 The picture shows Mr E. Knight receiving the gift from Mr. W. Wanley who has been appointed Chairman of the Association.
On the left of the picture is Mr Halford., Honorary Life Member and next to him is Mr W. Grey Apprentice Supervisor and Honorary Secretary of the Association. On the extreme right is Mr G. Key, Vice Chairman with members of the committee.
UPDATE: (Names added, with thanks to David Mileham) David suggests the occasion was 1961.