Eddie Robinson retired from Basement Stores, N.A.H., after 27 years' Company service.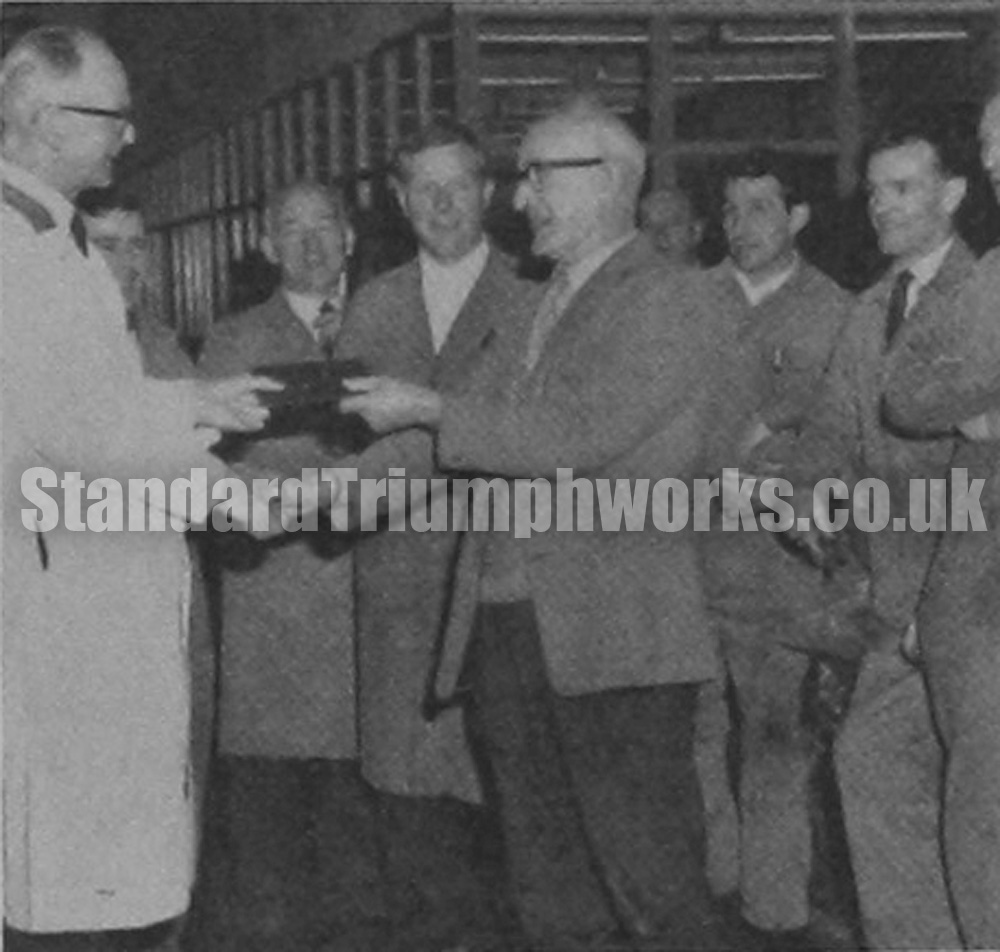 Eddie was a Tyneside miner for 17 years. He started in Coventry as a fitter in 1941 and worked on aircraft in No. 15 and No. 21 shops. Later, he transferred to being a storeman.
On behalf of Eddie's workmates, foreman Harold Roberts presented him with a wallet of money and thanked him for his work. Mr and Mrs Robinson live at 20 Willis Grove, Bedworth. George has a garden to look after and runs a car.
ARCHIVE: December, 1968