A photo we have been sent through, with a snippet of information confirming this lineup is a group of Standard Triumph Foremen. Can you help identify anyone or the location?

Sadly, there is no date either on the photo or any clue to the reason for the group photograph.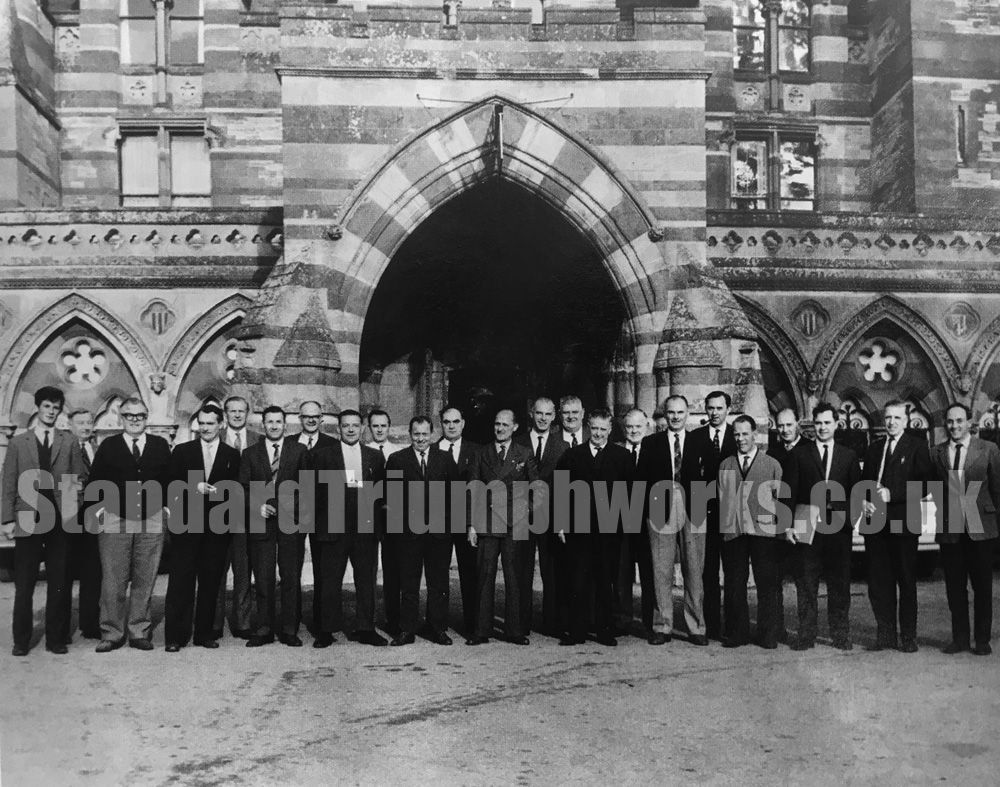 The whole image, then we have split into two; left and right sections so you can see the faces better.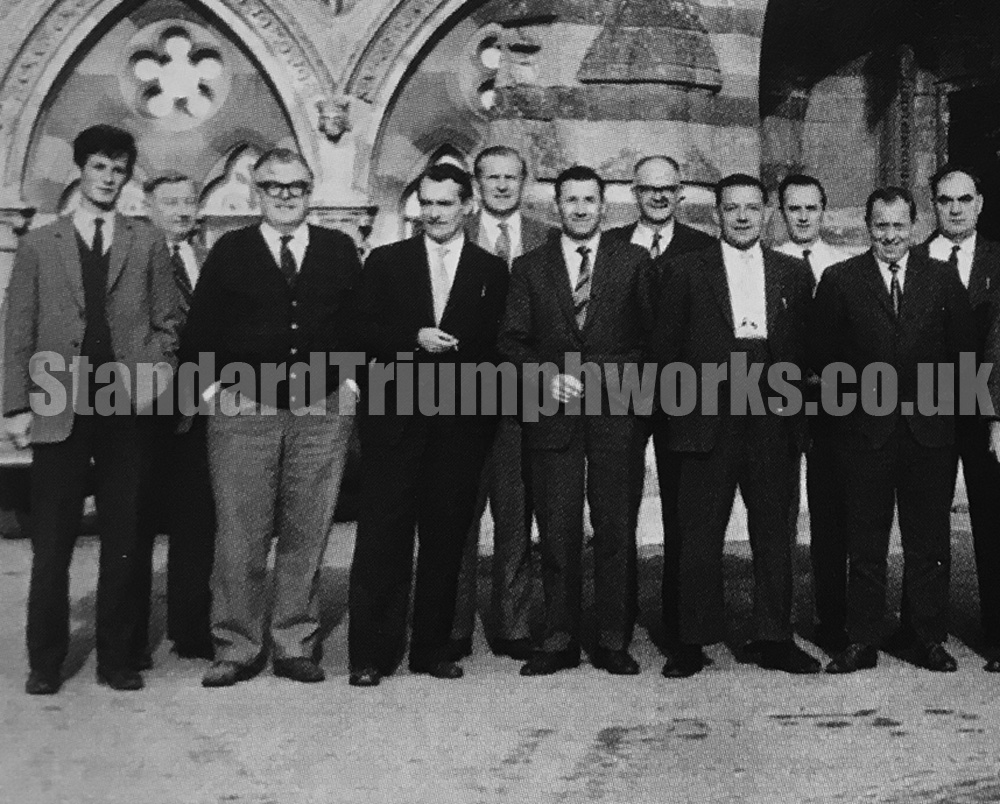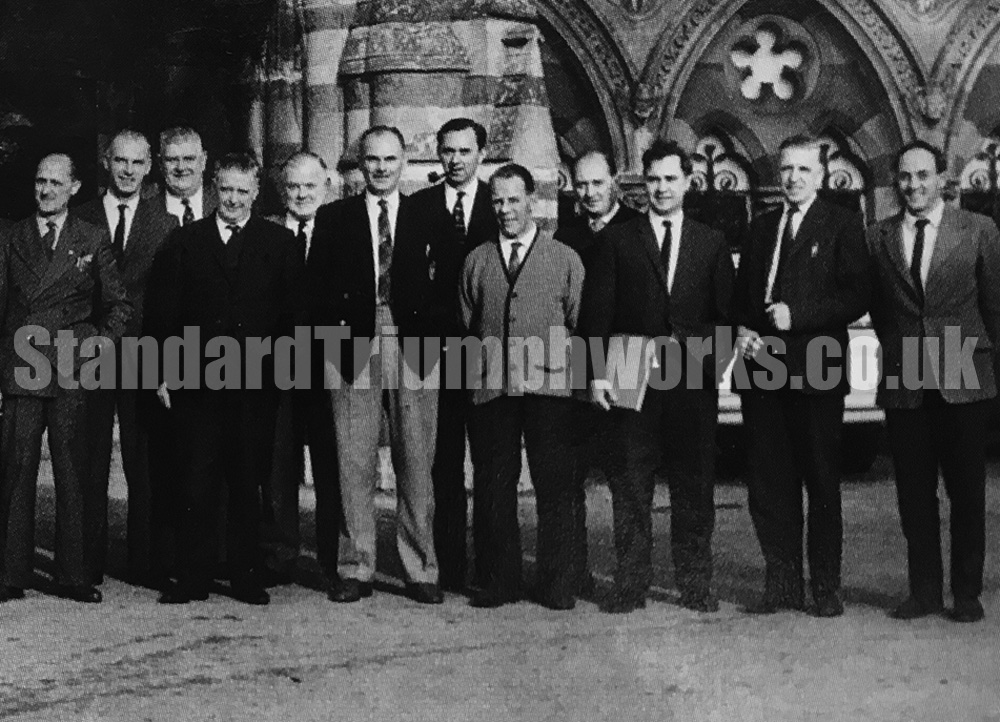 Here 6th from the left, with the pipe looks like Peter Lilly.
Do you recognise anyone?
UPDATES: The only person I recognise is on the far right: Gordon Parham Physical Training Instructor. Ex Apprentices School. Banner Lane then Canley.
Colin Waugh
Thanks Colin (Ed)
8th from right (main picture and right side of split photo) is Bert Grierson
Terry Donnelly
Left hand section: 2nd from left. John Hedley ? Far right: Fred Picken.
Right hand section: 5th from left. Bert Grierson. 7th from left  (with pipe) Peter Lily. Far right. Gordon Parham.
David Mileham
In the left picture  the first on the left is Simon Saye who worked for Lyndon Mills the sales director at Fletch South. Second from the left is John Hedley the personnel manager.
In the right picture the first on the left is Fred Colby foreman of the body experimental shop in Fletch north. Sixth from the left is Jack Owen foreman at Canley. Eighth is Mr Stan Wiltshire foreman at Canley his son Gordon Wiltshire was an apprentice toolmaker at Canley.
The photograph was taken at the Studley training centre.
Martin Cox