Frank Kennard (65) well known as stock control supervisor for 20 years, retired after a total of 30 years with the Company.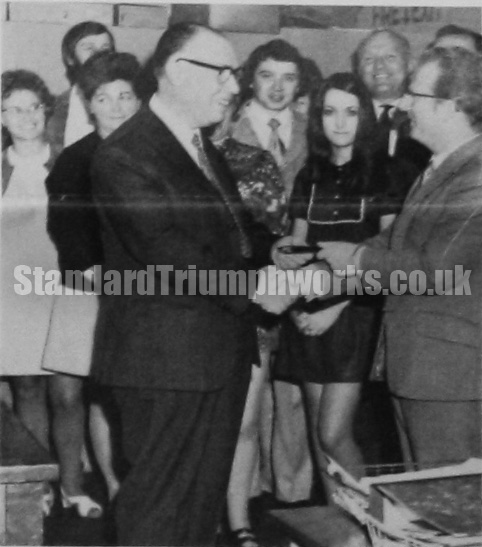 Frank started in Cost Dept. in 1941 under Mr Bill Burslem, working on aircraft costing. After the war, he was still in Cost Dept., but the product had changed.
Afterwards, he worked in Supplies under Mr Graham White before being moved to work under Mr Joe Brown. Mr Joe Brown, Production Control and Materials Manager, presented a sum of money, kitchen clock, etc., from Frank's colleagues and thanked him for his work. Mr and Mrs Kennard live happily at 18 Faseman Avenue, Tile Hill North, where they have many friends. They have a married son and a grandchild.