Thanks to Alison Young for this great photo of her Grandfather Ivor Evans.

Here is my Grandad accepting his retirement gifts 27th May 1971 at Standard Triumph.  Ivor worked in the petrol store where the site vehicles filled up.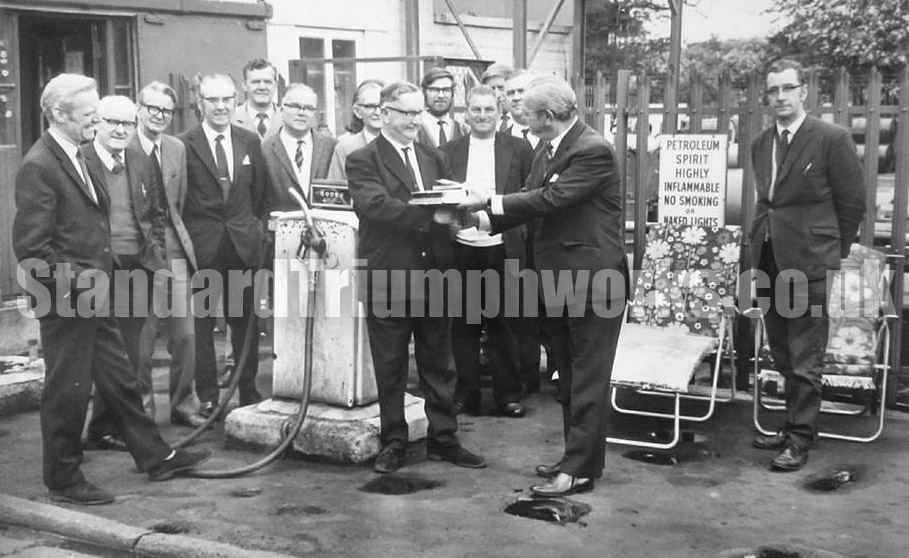 Ivor can be seen on the (centre) left receiving his gifts.
Additional ID's.
Alison Young "My Mum said the man with the beard is Brendan Spain, brother of Jimmy Spain who ran the Standard Club"
Norma Clark "What a shock 50 years in Canada see my Dad Tudor Mathias 2nd from left."