Jack Tarrant, who worked permanent nights in the Main Trim Stores, Canley, retired after 38 years' service with the Company.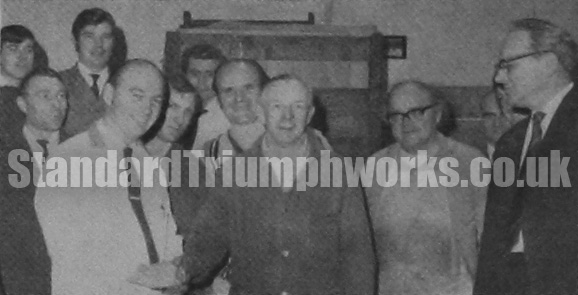 He is one of three brothers who between them have served approximately 124 years with Triumph. Jack started in the Paint Shop under Mr Horton in 1935, and had worked in most shops since. During the war he worked in the Aero plant at Fletchamstead and resumed track work immediately after the war.
 WORKMATES' GIFT
He was presented with a wallet full of money by Mr R S. Dann, Nightshift Superintendent, on behalf of his work-mates in the Trim Stores.
ARCHIVE:  April, 1973