Again a great response for the Fire Station photos. Here we clear up the identity of one of the men.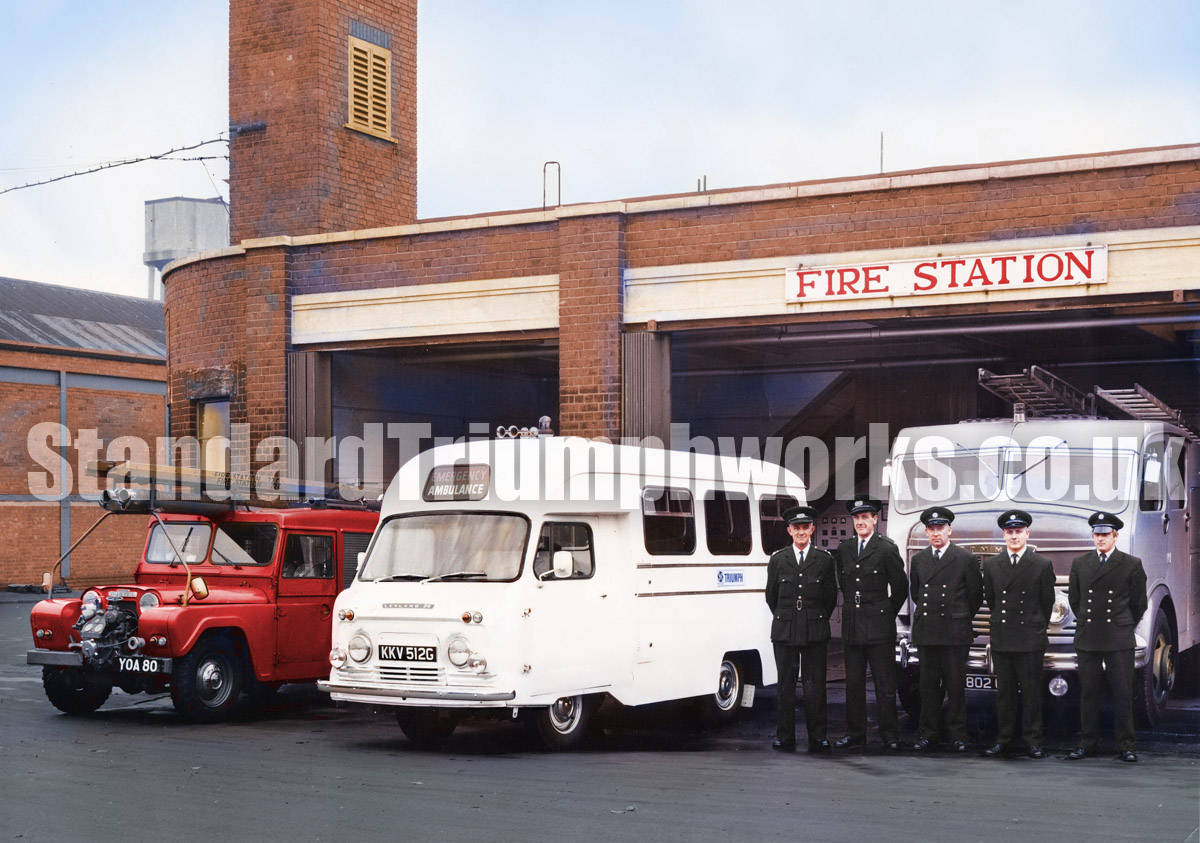 First on the left (above) is Jack Whittall. Son John takes up the story.
"My father was in the town fire brigade in Oswestry, Shropshire, but was forced to leave due to hypertension. That brought us to Coventry in 1948 when he joined the Standard fire brigade.

Before the fire service he came from a farming background and while at the Standard helped out on his days off at Alick Dick's farm at Hill
Wootton. He lived in a company owned house on Canley Rd backing onto the factory."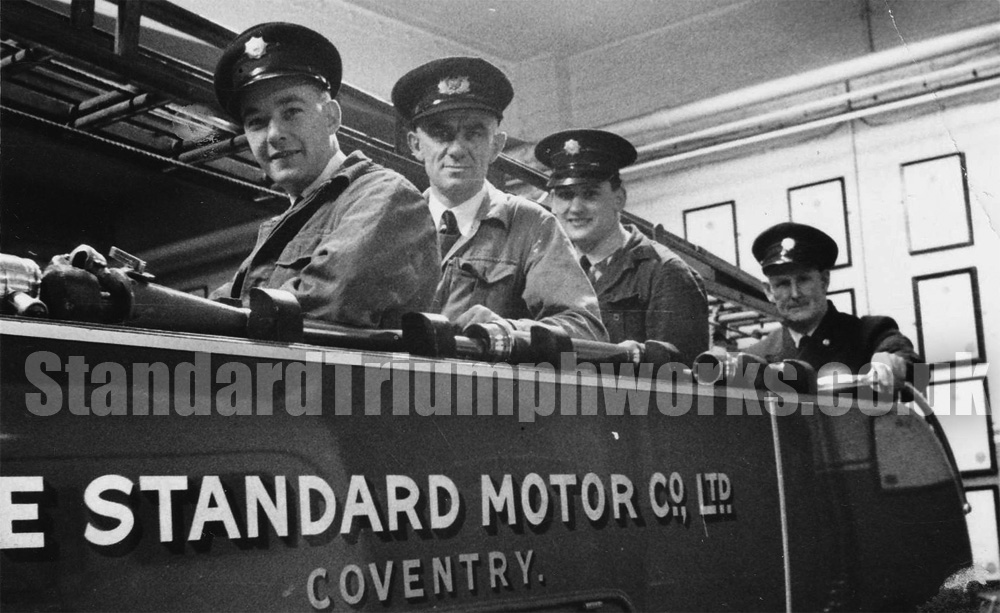 Another brilliant photo (Below) shows Jack second from the right. Here with VIP's, Board members and some of his Fire Service colleagues. We can recognise Mr Swindle, the General Works Manager in the centre (8th from left), do you recognise anyone else – and just how tall is the gentleman second left!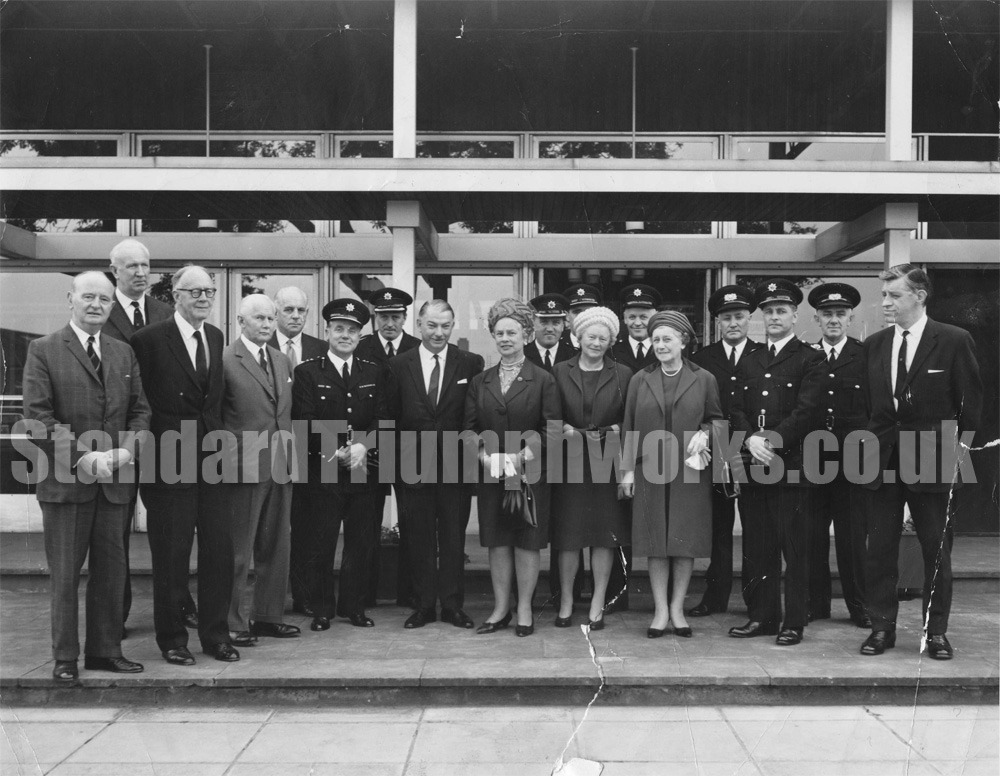 UPDATE: The man standing on the far right is John Chatham, he was in charge of the Publicity Department.
Submitted by Martin Cox
UPDATE:  Thanks to Lorraine Maud we now have names for the group photo (top of page).
Left to Right.
John Whittall
Station Officer, Ron Everton
Ivor Griffiths
Keith Daffern
Keith Etheridge
She also dates the photo as 1968.