My dad worked at Canley Standard Triumph , Coventry 1964 – 1979.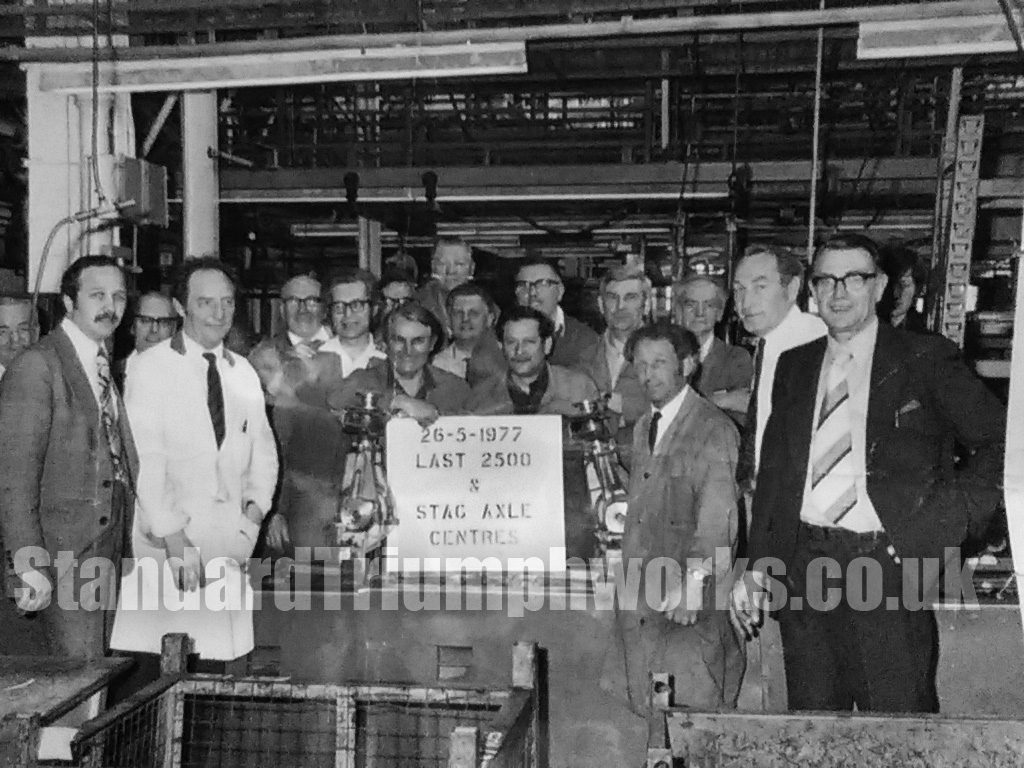 Josephine Ward, the daughter of Joseph Rice, has been in touch:
"This is a photo I've got.  Does anyone know these people he worked with?"
Thanks to Josephine and now it's over to you to see if we can get any name suggestions. We have labelled the same photo below so we can associate a number with a name. The date, of the photograph may help too, 26th May 1977.
The card is marked (the) Last 2500 & Stag Axle Centres.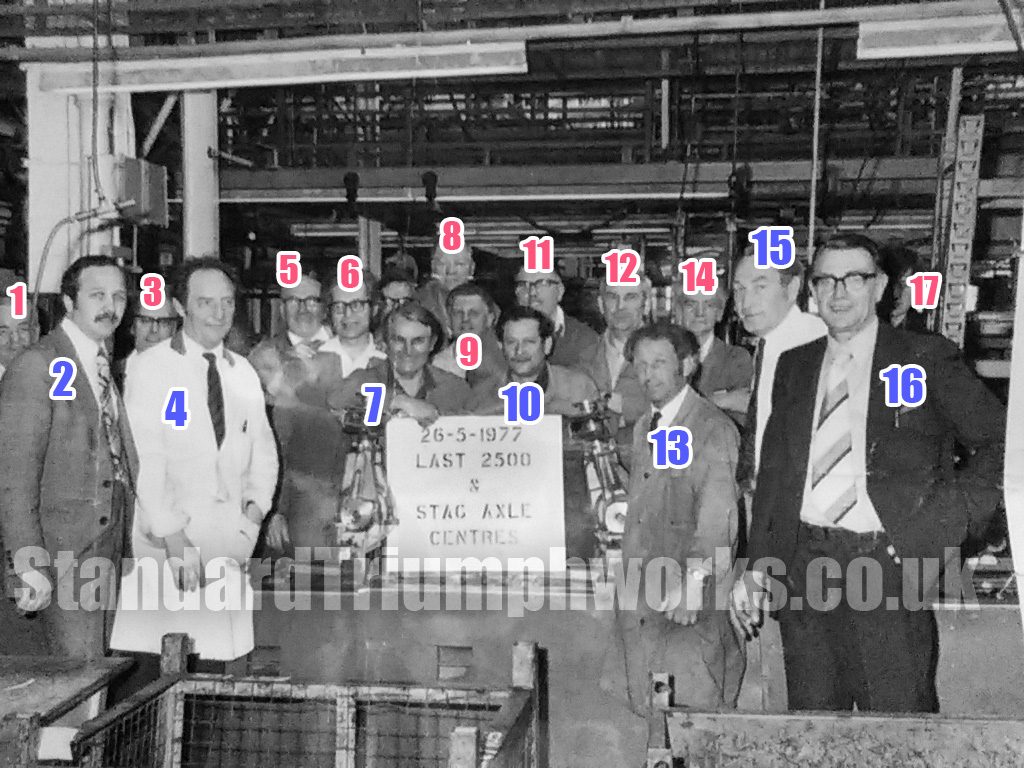 UPDATE:
So we are now getting some feedback for this photo.
A minor correction, this photo was taken at Radford not Canley
No 4 is my dad Derek Downs, Foreman
No 15 is Stan Curtis, Superintendent
Submitted by Malcolm Downs
No 6 is My Dad (Joseph Rice)
Submitted by Josephine Ward
No 13 could be my Dad, Cliff Hill
Submitted by Annette Adams
No 4 I think is Derek Downs
Submitted by Alan Woodier