Love certainly was in the air at Christmas 1969 as all these workers at Standard Triumph were married. There are lot's – this is just part one!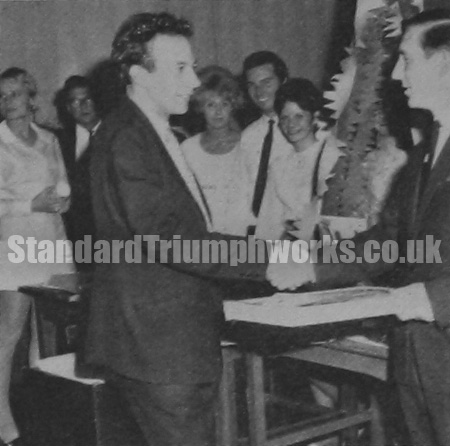 Leslie Duke was married at St. John's Church, Sparkhill, Birmingham. Mr F. Stenton, Shipping Supervisor, presented him with a food mixer, scales, towels, and a meat dish, on behalf of friends in the Shipping Department, Fletch South.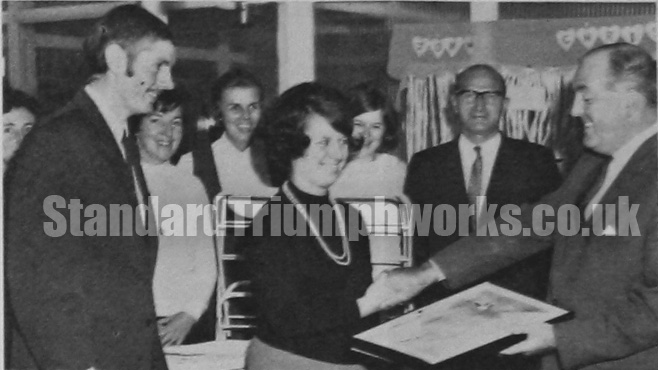 Miss Christine Cooke, a clerk in Salaries Office with six years' service, married John Randle, a buyer in Supplies Dept, with eight years' service. For their friends Mr. W. M. Hartley presented the happy couple with lawn mower, ironing table, linen, and many household items.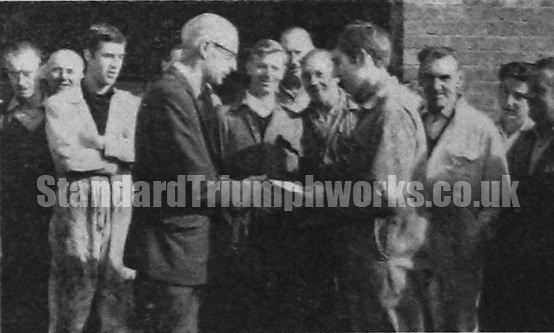 Malcolm Clarke (right), who has worked on the car wash at Allesley for over two years, was married at St. Luke's Church, Coventry. Mr Jack Male, superintendent, presented him with a sum of money on behalf of his workmates. Malcolm plays professional football for Rugby Town.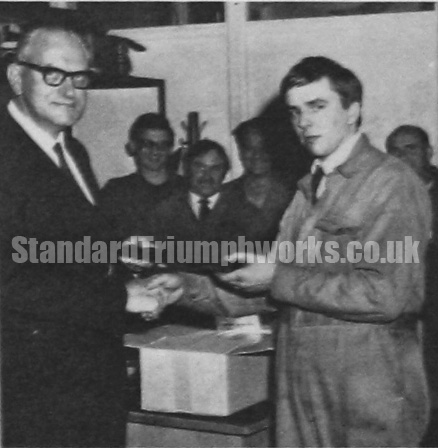 Steve Proctor was married at St James's Church, Tile Hill. Mr. G. K Drewry, Deputy Chief Inspector, presented him with a carving set, bread bin. etc from his workmates in Inspection at Basement Stores, Fletch-South. Steve thanked everyone.