Kate Sharp, cleaner in the surgery, Canley for over 21 years retired a few months ago.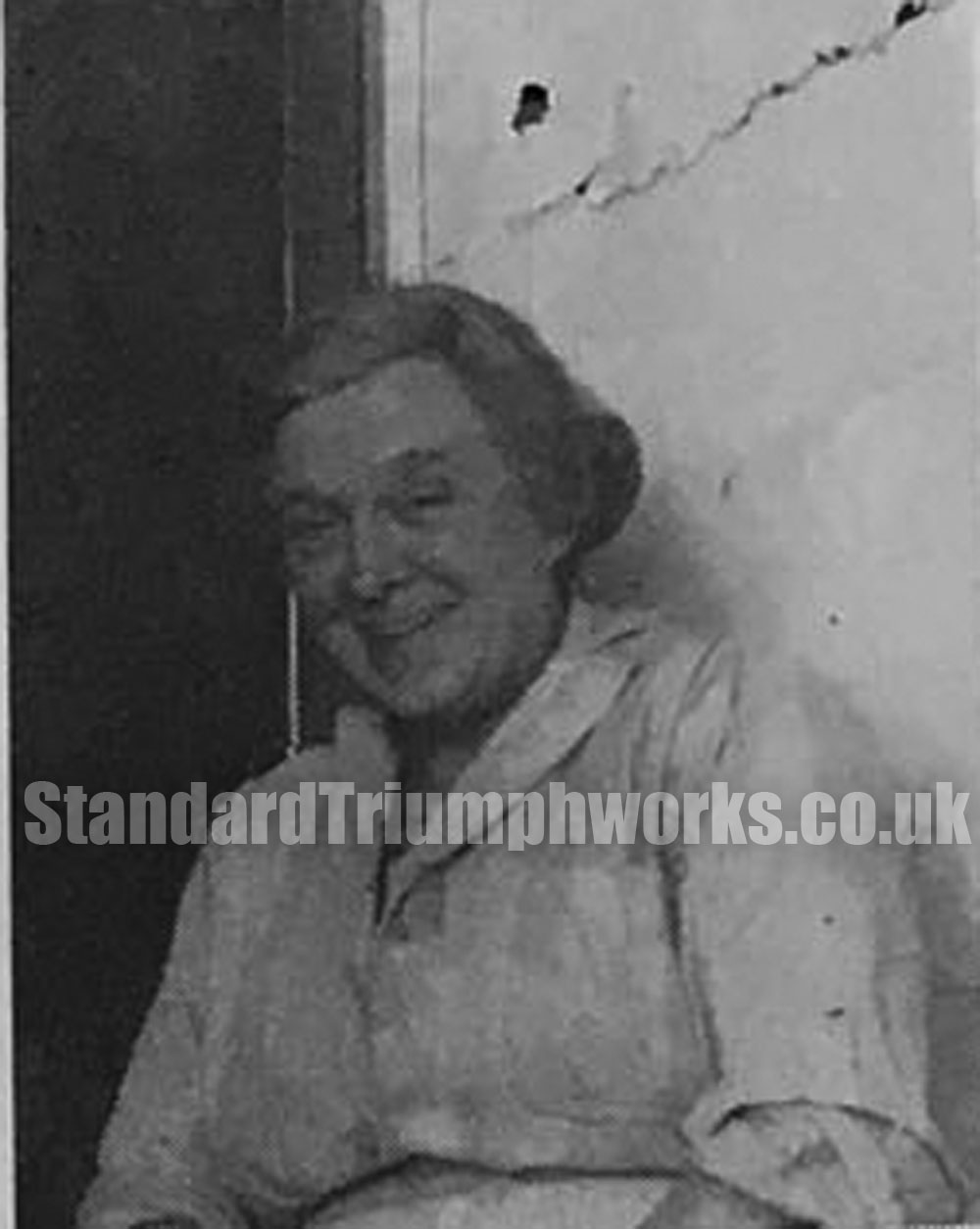 Kate, 71, has been ill. Her illness prevented her from attending the works to receive a retirement present from her friends and colleagues.
Now, Sister E. Durham, sister-in-charge, Surgeries, has visited Kate and presented her with a gold wrist-watch and a beautiful bouquet.
These gifts were subscribed to by Surgery staff, and Maintenance Dept. personnel. All sent their good wishes to Kate, with hopes for her health to improve.
ARCHIVE: December, 1963