The Kremlin, the new Directors Block was constructed in 1959.
The interior was no expense spared and the square footage, at the time of opening, was reputed to be the most expensive real-estate in the UK.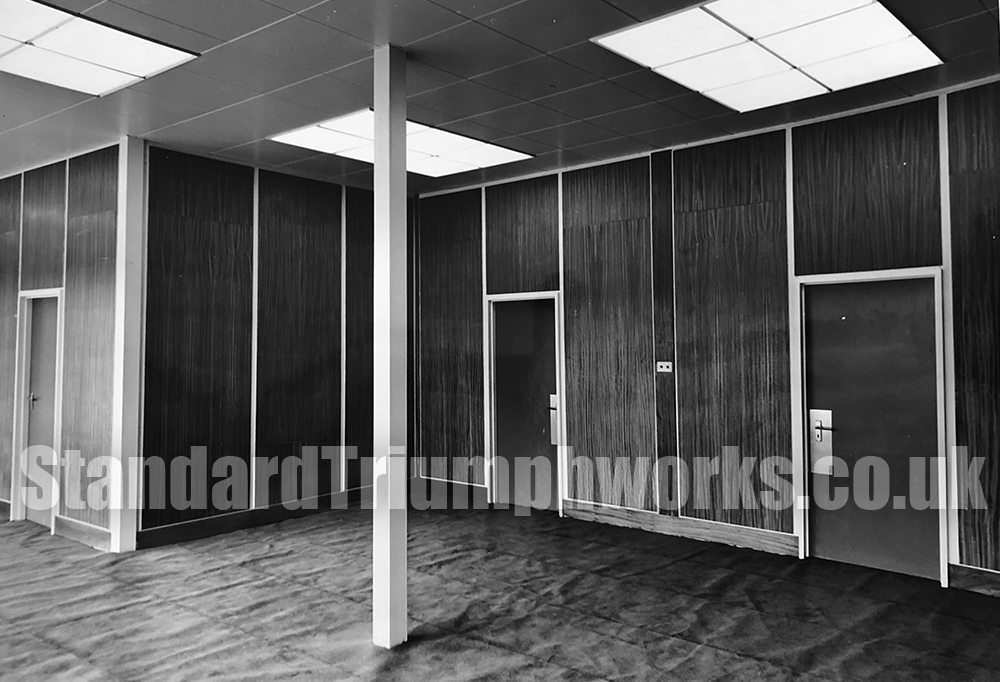 Albeit it looks like they ran out of money for the carpet!!
The Kremlin was built following the sale of the Banner Lane plant to Massey Ferguson and a new Directors Block was deemed necessary instead of the aged and cramped Ivy Cottage.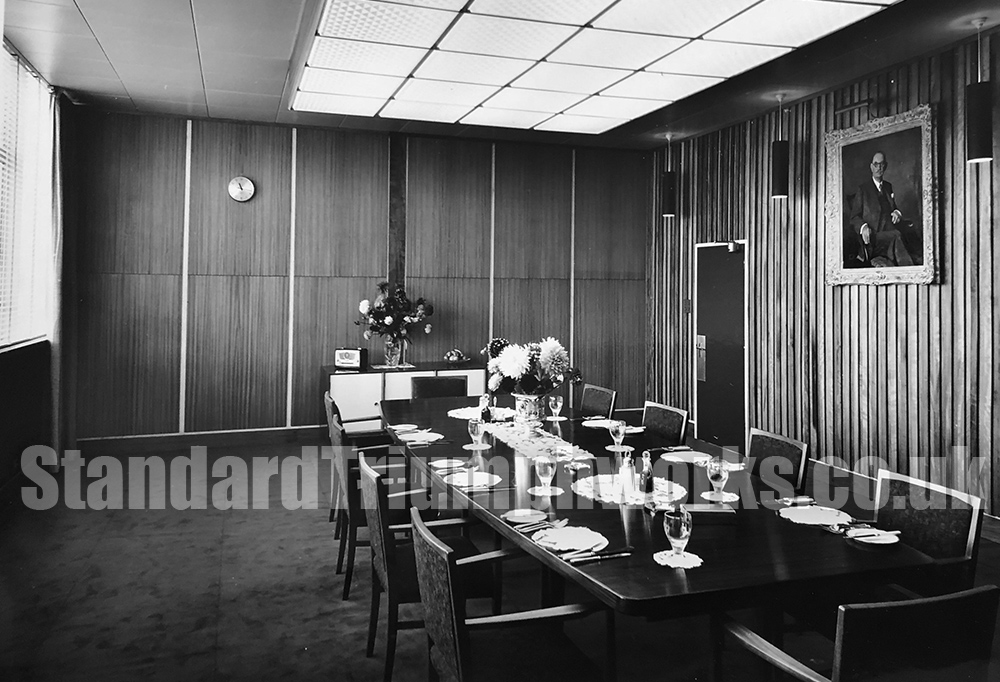 The Kremlin itself was a timber building and the wood theme continued throughout the interior.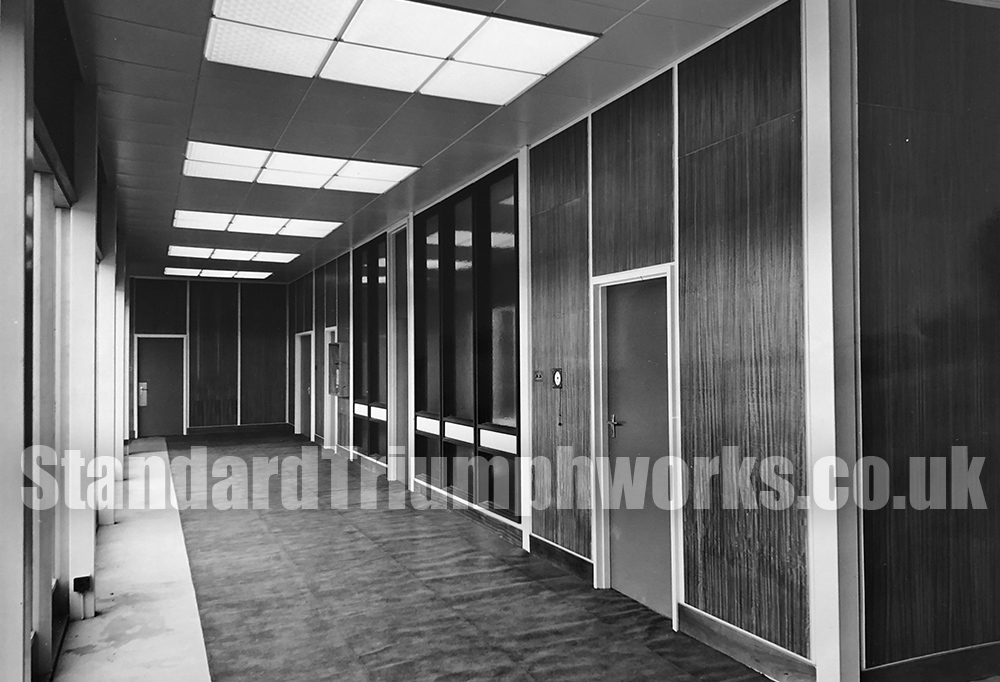 The Kremlin also boasted a Snooker/Billiards room!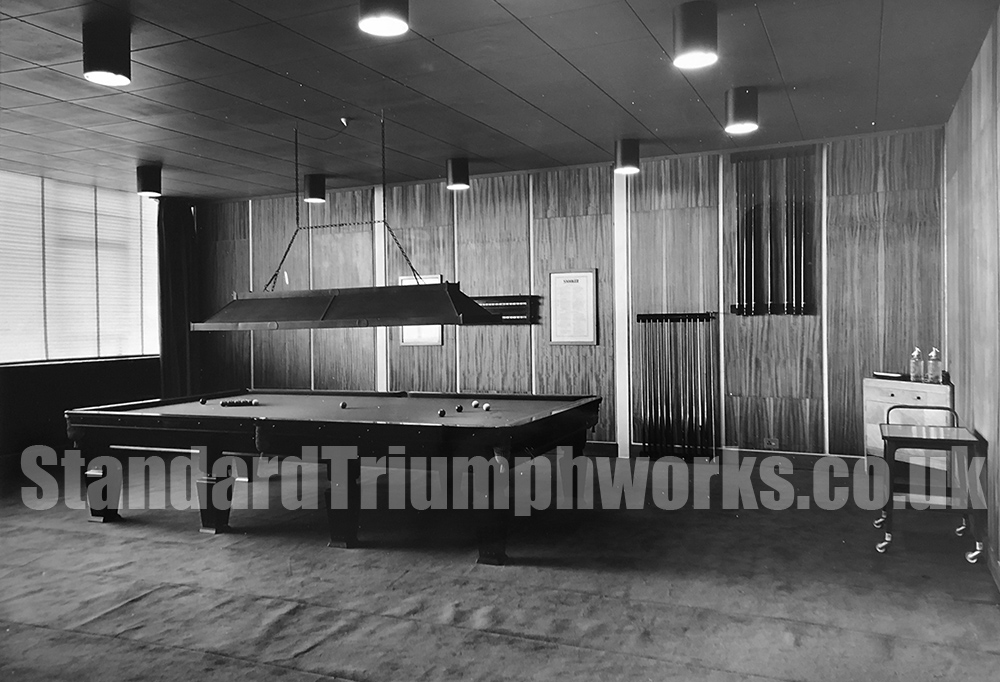 The extravagance was short lived however, with the Leyland takeover, the current directors were ousted, and the offices would be the base for a new group of personnel.