The new directors block was nicknamed The Kremlin.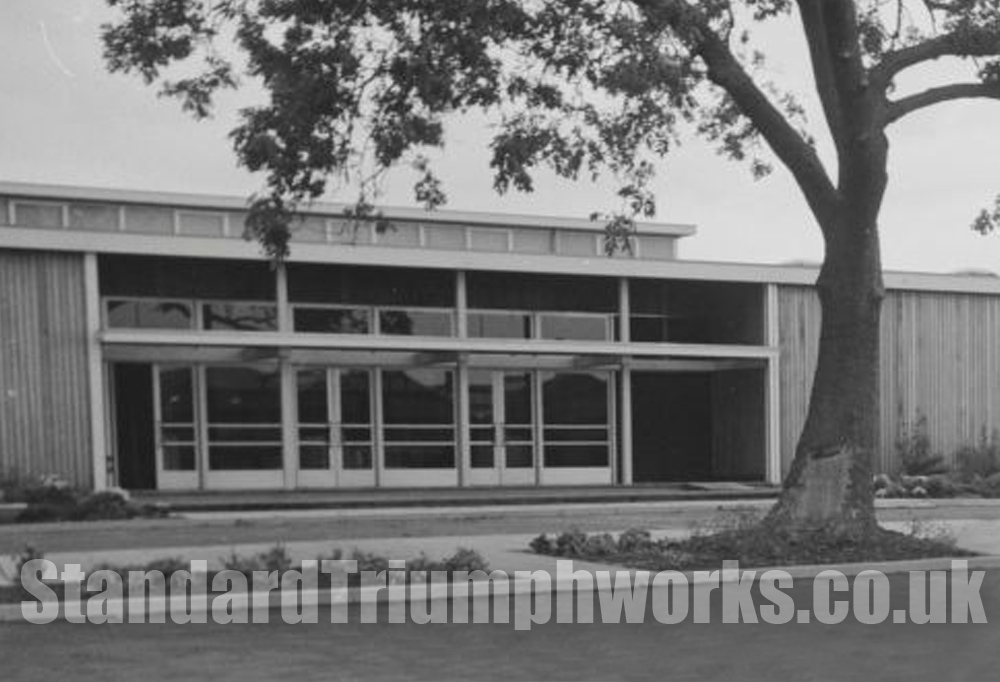 This photo, taken in 1961, shows the entrance with the distinctive tree outside a  parking area. This area overlooked the sports field and featured in a number of new car publicity photographs.
Do you have any memories of The Kremlin? If you do please get in touch.