The new directors block was nicknamed The Kremlin.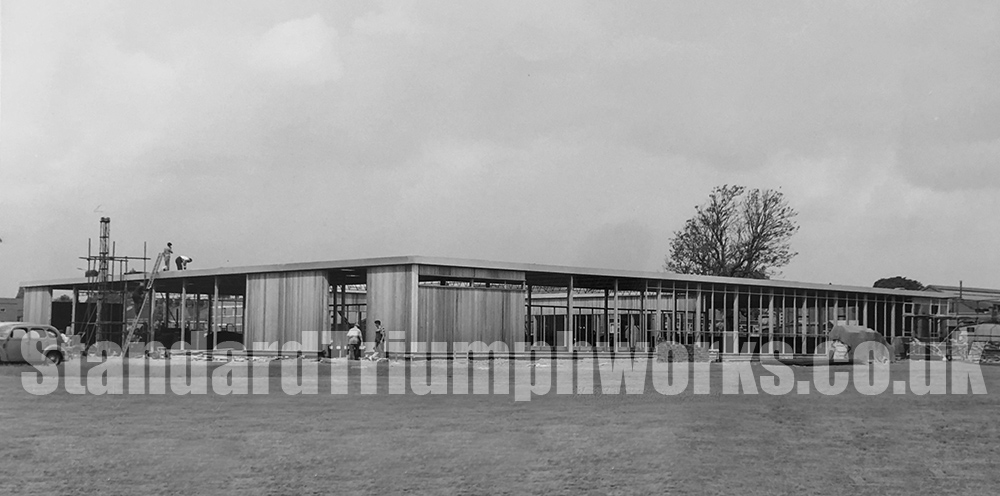 This first image by Leonard Mann (see below) is dated 20th July, 1959. The new Directors Office is being built. The building (designed by Mann) was entirely of timber construction.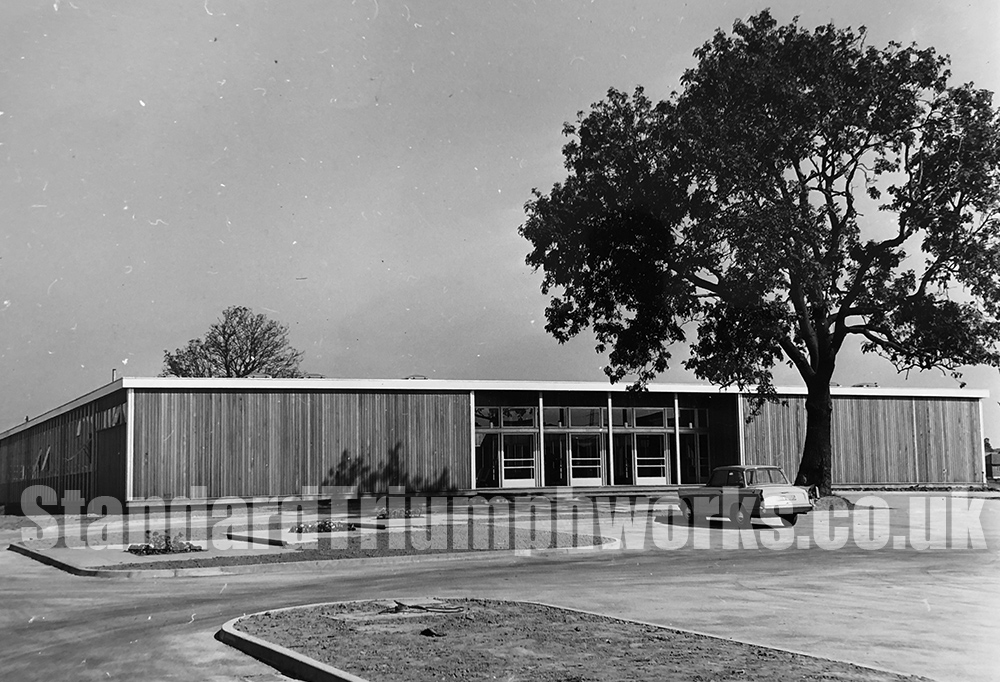 The construction took approximately 4 months and and employed 41 carpenters. This second photo is the building exterior complete.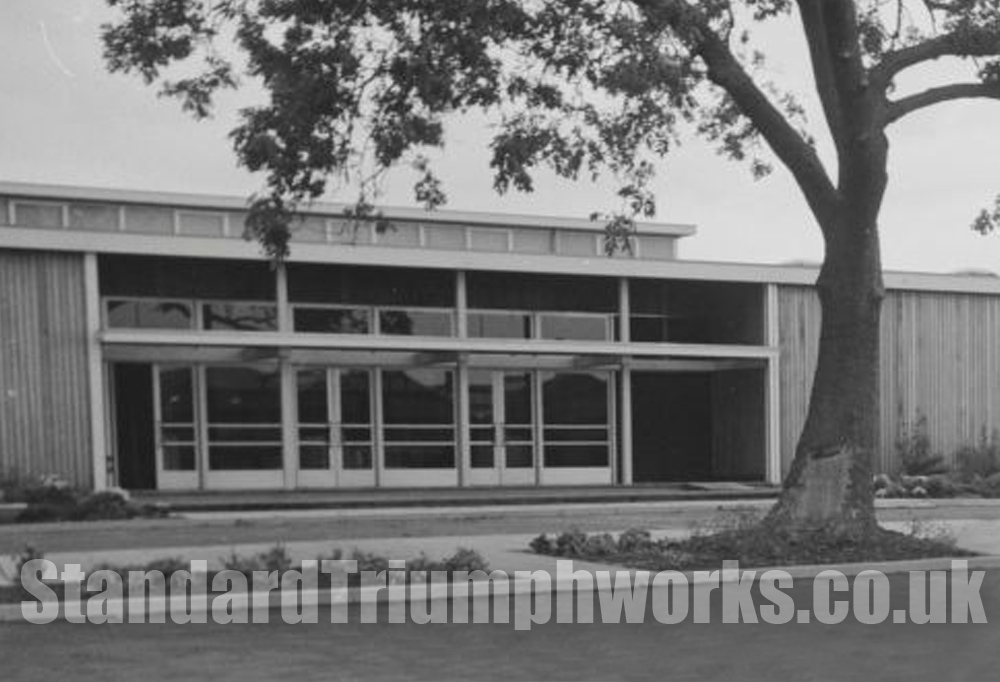 This photo, taken in 1961, shows the entrance with the distinctive tree outside a  parking area. This area overlooked the sports field and featured in a number of new car publicity photographs.
Part 2 we head inside…
Do you have any memories of The Kremlin? If you do please get in touch.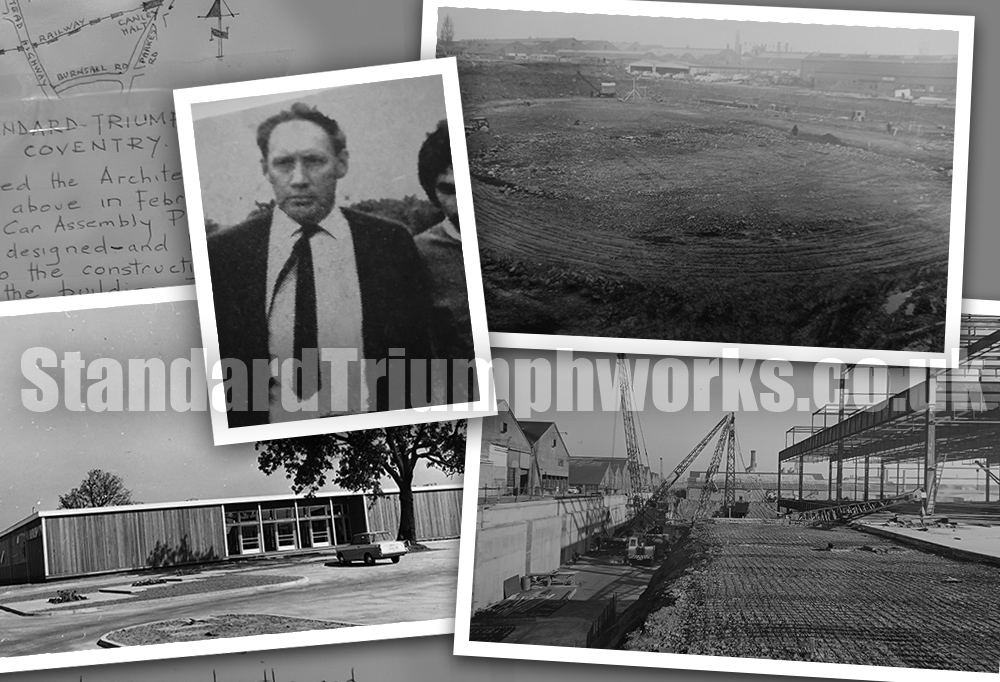 The family of architect Leonard Mann have very kindly donated, to the Standard Triumph Archive, his collection of work dating from 1959-1961.

This important period saw the building of the NAH (New Assembly Hall/Rocket Range) plus the Directors Office (nicknamed The Kremlin) which was built from timber.
The collection of photographs and information include unseen photos from these builds, both interior and exterior, plus details such as the Paint Spray Booths and Engine Test Beds.