Len Farren, of the Tool Room, Fletch. South, retired last month after 25 years' service with the Company.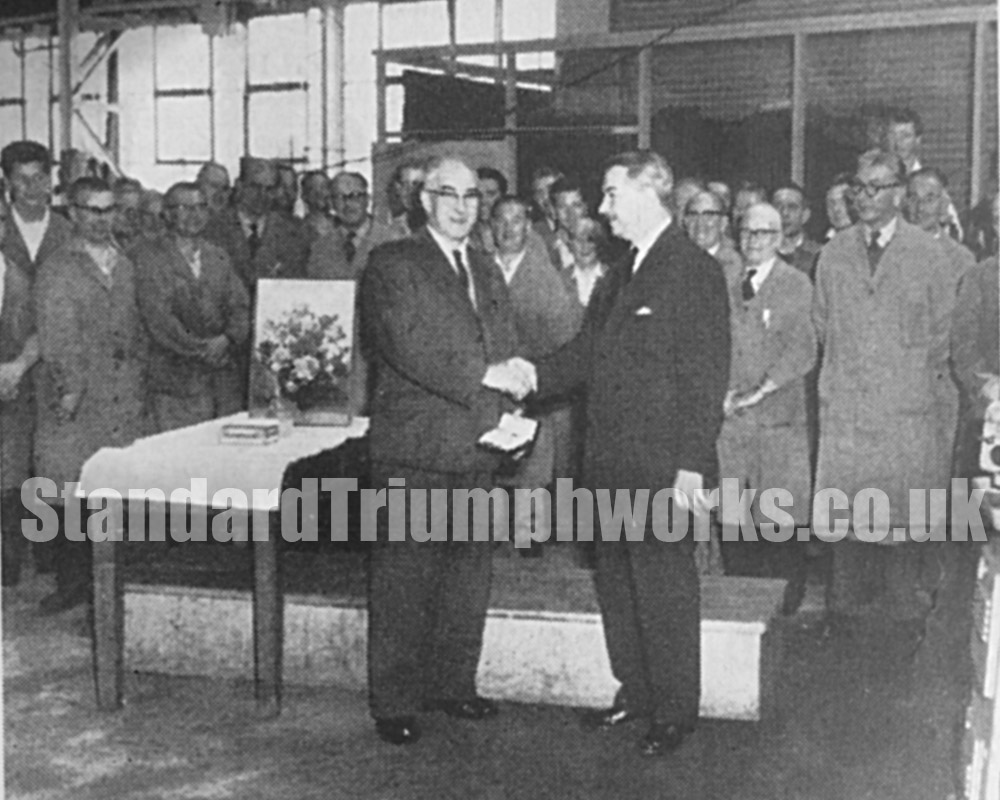 He was presented with a luxury electric razor by Mr. A. C. Swindle, Works Manager, on behalf of colleagues. Len's colleagues also gave a huge box of chocolates for Mrs. Farren.
Len was very well-known and popular. He started as a chargehand on production of the Bristol Mercury engine in 1937. In 1940 he had become a Tool Room Superintendent, which position he held until the end of the war. He then went to work in the Experimental Shop at Banner Lane, until 1952. Then he became senior chargehand and later a staff senior in the Tool Room, at Fletch.
ARCHIVE: September, 1962