BILL CLARKE (65), retired from Inspection in Spares Stores at Fletch. South after 32 years' broken service with the Company.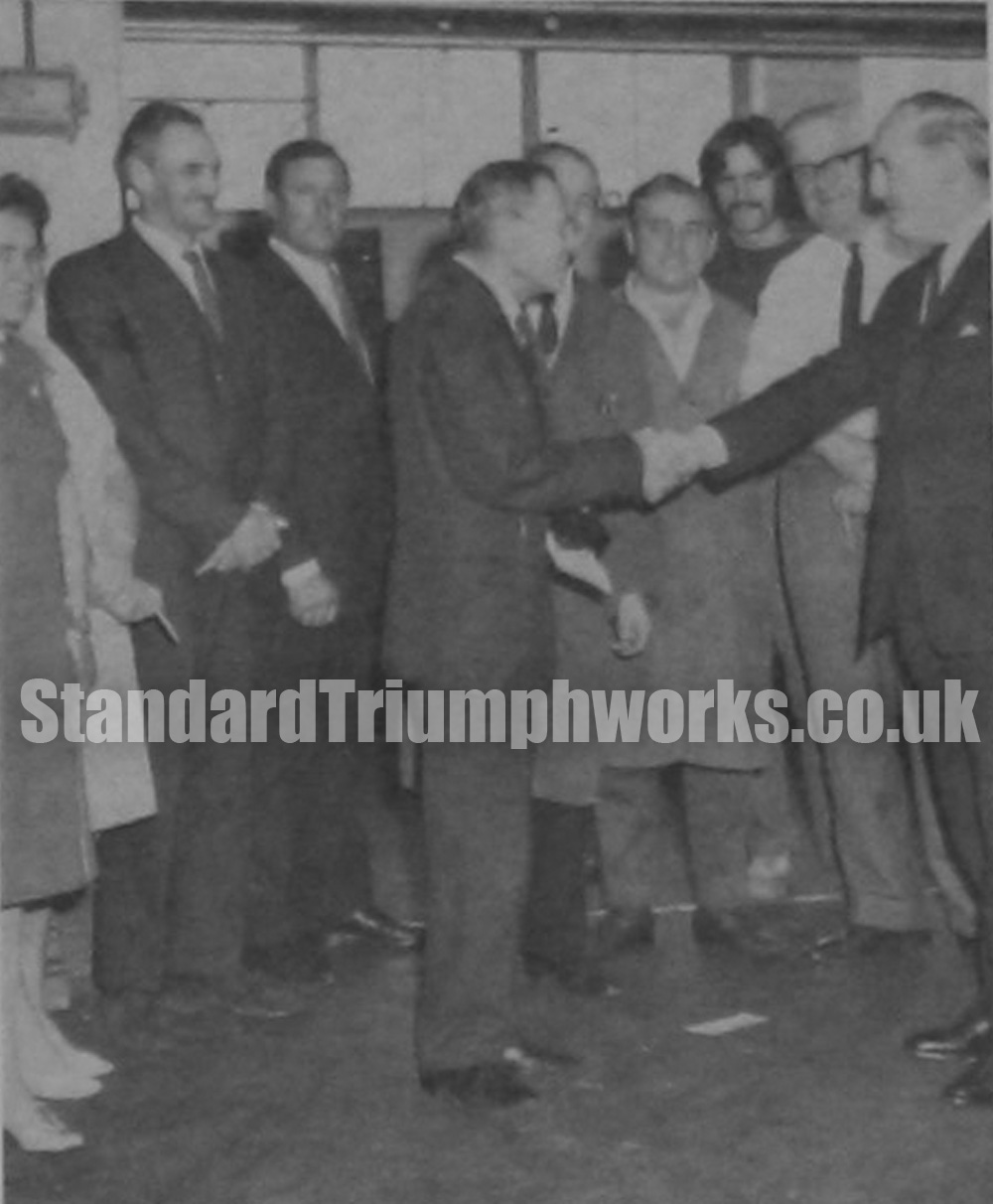 Bill started at Cash's Lane in 1910 and served an unindentured apprenticeship. After seven years' service he went to work for Daimler Company, which is now in the B.L.M.C-Group. He rejoined the Standard Triumph Company in 1946 in the Machine Shop at Banner Lane and became a chargehand. He transferred to Fletch. South when the tractor work moved there in 1956 and became an inspector. Later he moved to Inspection in Spares Stores where he stayed until retirement.
RETIREMENT PRESENTATION
Mr George Durand presented Bill with a sum of money from Spares personnel, and a wristlet watch from his Inspection colleagues. Mr and Mrs Clarke will remain at 56 The Scotch Hill, Keresley, where they have many friends. Their son and two daughters are all married and there are three grandchildren.
ARCHIVE: February, 1972