Leo Taylor, of Tinsmiths' Dept., retired last month after 27 years' service • He had a record of social work and sporting activities throughout his career with Standard Triumph.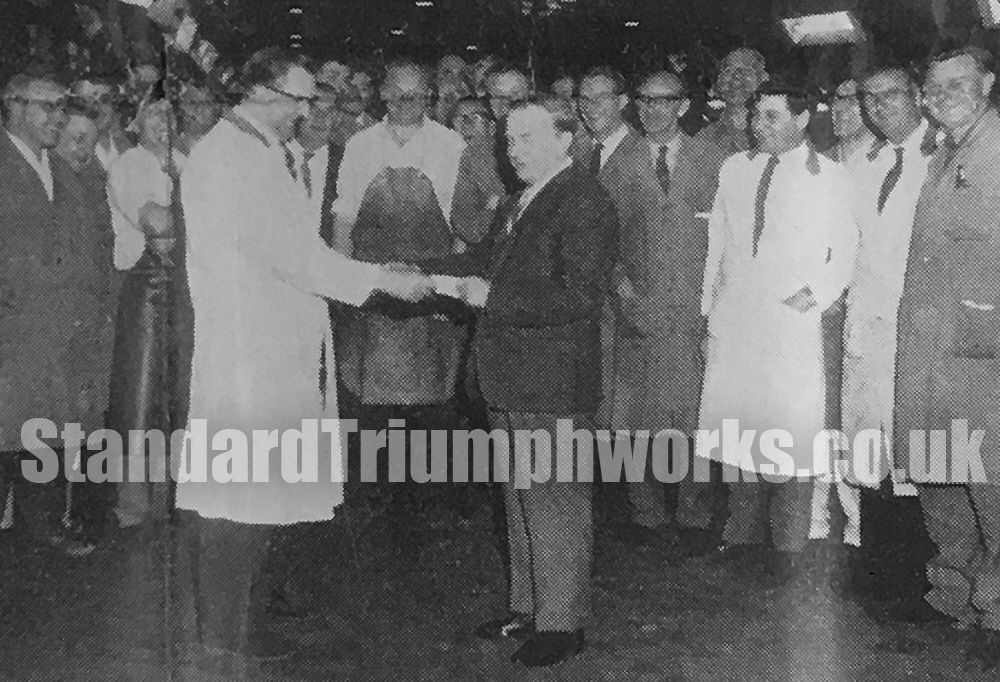 Leo was presented with a sum of money from his friends and workmates by Tinsmith foreman Joe Cappleman. Mr. Cappleman praised him for his excellent record.
DID SOCIAL WORK Leo's social and sporting interests can be seen from the fact that he was elected chairman of the first Works' Social Committee which organised the annual visits to pantomime, and also the children's summer sports and gala. The sports were later superseded by the British Legion Gala. Leo chaired the meeting to reform Angling Society over 20 years ago, when Ike Johnson was elected to honorary secretaryship.
SPORTING MEMORIES
Leo was a member of Standard Amateur Boxing Club, a member of Midland Counties A.B.A., and an official timekeeper at Midland championships. He was timekeeper on one occasion when Randolph Turpin won a championship. He was for some years a playing member of Standard Bowling Club, and Chess Club, and he represented his department at bowls and angling.
ARCHIVE: August 1968