A previous entry sees a photo taken at Allesley with Dennis Skyrme leaving the company and receiving gifts from his fellow employees.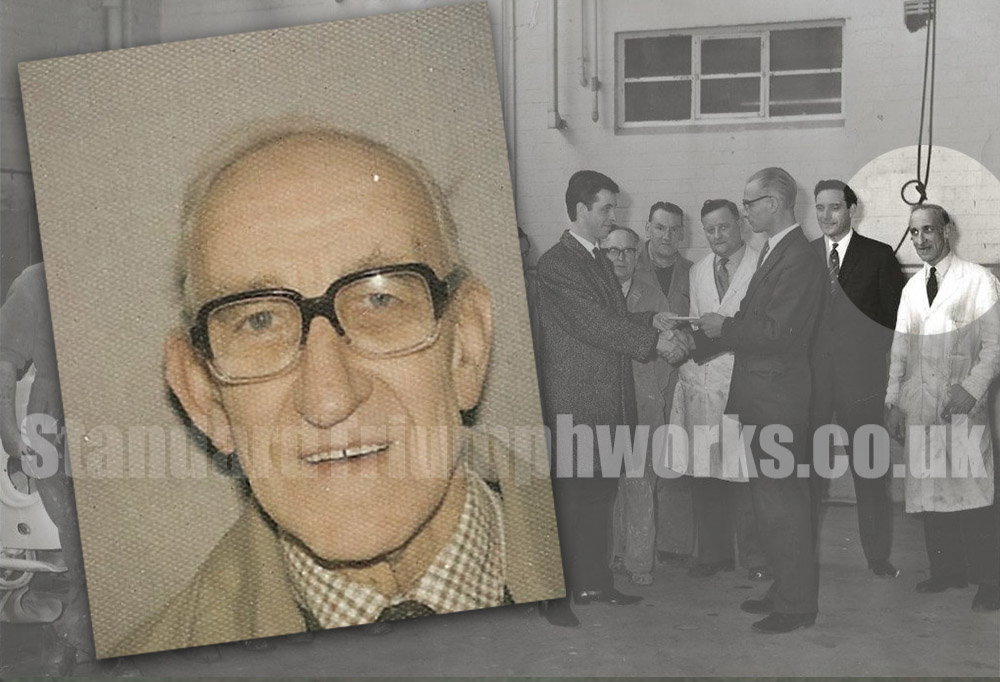 Named in the original photo is Lew Davies – Lew's son, Glyn has been in touch and sent through this image of Lew. Glyn say's Lew was in the Standard Tennis Club and worked at Allesley Service Department.
"Just to say that he loved his work at Allesley and was well liked by his colleagues. If he had to go in on a Saturday I always went with him."
The details were sent through on 16th July, 2019 on what would have been Lew's 112th birthday!