Motoring Scholarship for Apprentice.
A yearly driving scholarship is being awarded to the Standard-Triumph apprentice judged to be the best qualified to take advantage of a high performance course. The award consists of a specialised course by the British School of Motoring, on fast cars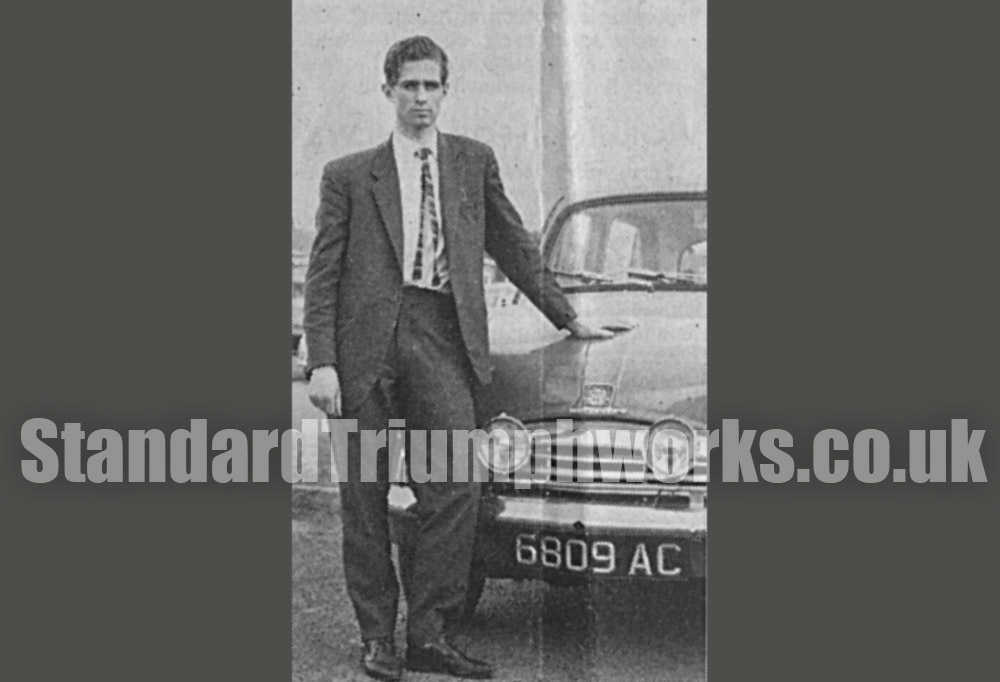 Malcolm Warren (20), a planning draughtsman apprentice at Coventry is the first winner of this annual award. He is a committee member of the Apprentices' Association, and is a member of Standard Triumph Apprentices' Motor Club. Malcolm has been responsible for organising many of the club rallies and functions.
ARCHIVE: August, 1964