The Standard Motor Co. Ltd. announce that Mr. M. J. Tustin has recently been appointed to the Board as Director and General Manager of the Company.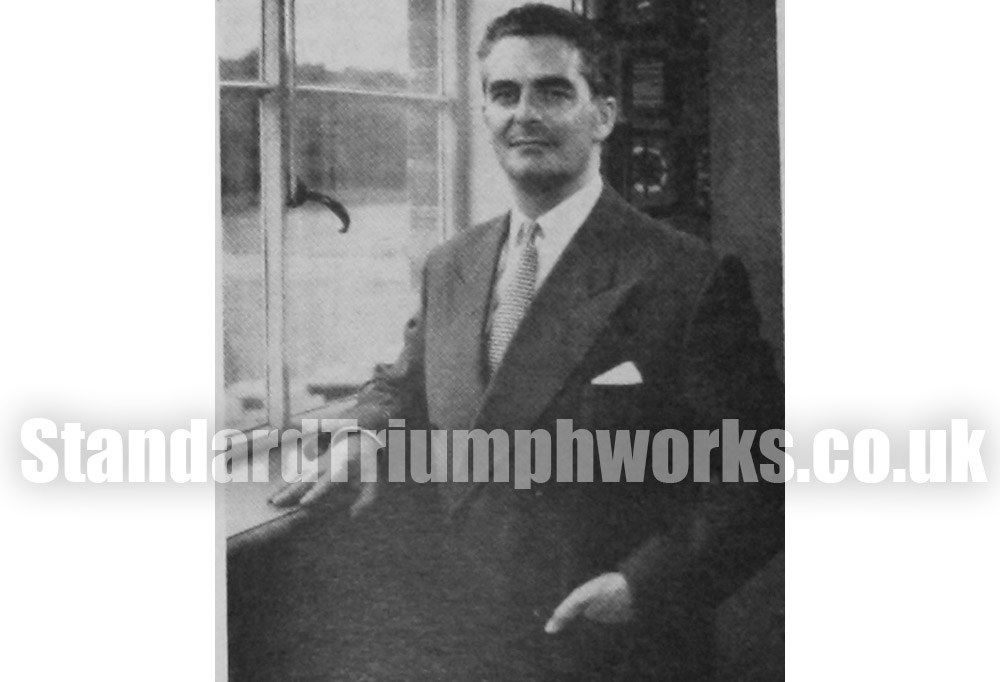 Mr. Tustin, who is 40, started his career in the motor industry 22 years ago, and apart from the war years—when he served as an officer in the R.A.F.—has been actively associated with many important aspects of its development throughout that period. The appointment to The Standard Motor Co. Ltd. follows his resignation from The Ford Motor Co. Ltd. where, as Product Manager, he has been responsible for planning and developing the introduction of all new models.
ARCHIVE: March 1955
Bio.
Born December 4, 1914, Stockwell, London. Joined Ford Motor Co., Ltd., as student, 1933 (three years training in factory); joined purchase division, 1936; appointed Assistant Buyer, 1939; served in R.A.F., 1940-45, attaining rank of Flight Lieutenant; served in U.K., N. Ireland, India and Ceylon; rejoined Ford Motor Co., Ltd., 1946 as assistant to Purchase Manager; appointed Buyer, 1948; Chief Buyer, 1950; Parts Division Manager, 1952; Product Manager responsible for planning and developing new products, 1954; joined Standard Motor Co.. Ltd., 1956; Director of Societe Standard-Hotchkiss, France; Member of the Advisory Council of Standard Motors S.A. Vehicles.
(from a 1959 listing – ED)
Martin Tustin became works director and was involved in the US setup of Standard Triumph.
If you can help with more details for Martin Tustin – including a better quality photograph, we'd love to hear from you.