Mervyn
William James 
Sanders – known as Bill Sanders.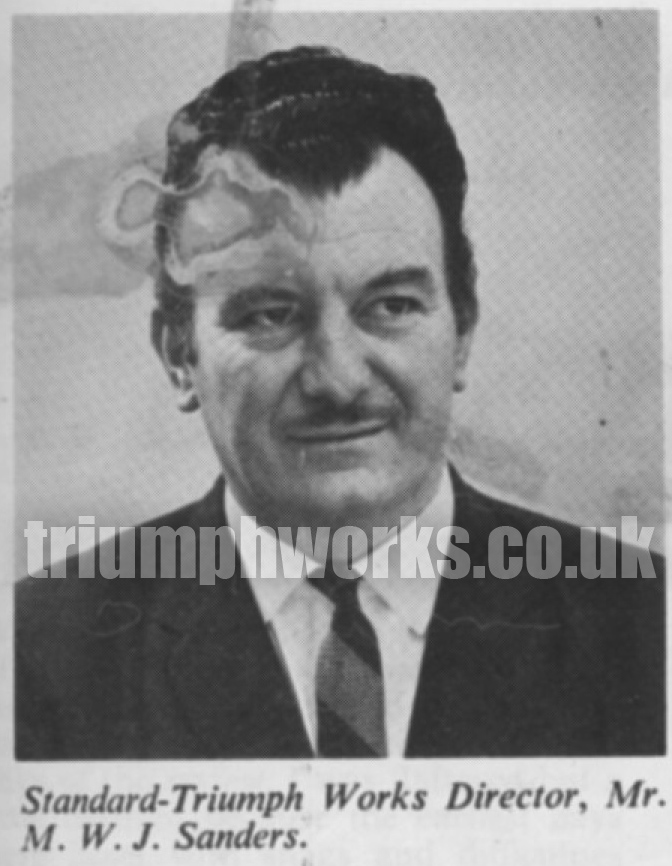 A Standard Triumph apprentice  from 1942-1947, Mr M. W. J. Sanders now becomes Works Director on the Board of Standard Triumph International.
Mr. Sanders, who is 42, was educated at Cottam School, Bristol.
After serving his apprenticeship, he worked as a planning engineer for Standard Triumph. In 1954 he worked at the Standard-Hotchkiss plant in France, and by 1956 he became Overseas Manufacturing Manager, responsible for setting up all overseas plant and developing local manufacture.
In 1961, he became Manager of the Assembly Division at Canley, and in 1963 he was appointed to the position of assistant General Works Manager.
Mr. Sanders is an Associate Member of the Institute of Works Managers. He is married, with four children, and lives at Finham, Coventry. His main hobby is sailing.
ARCHIVE: December, 1968

MORE:
Initially General Works Manager, Sanders was appointed Works Director on 1st November 1968.
General Works Manager: 1970-1973
Operations Director: 1973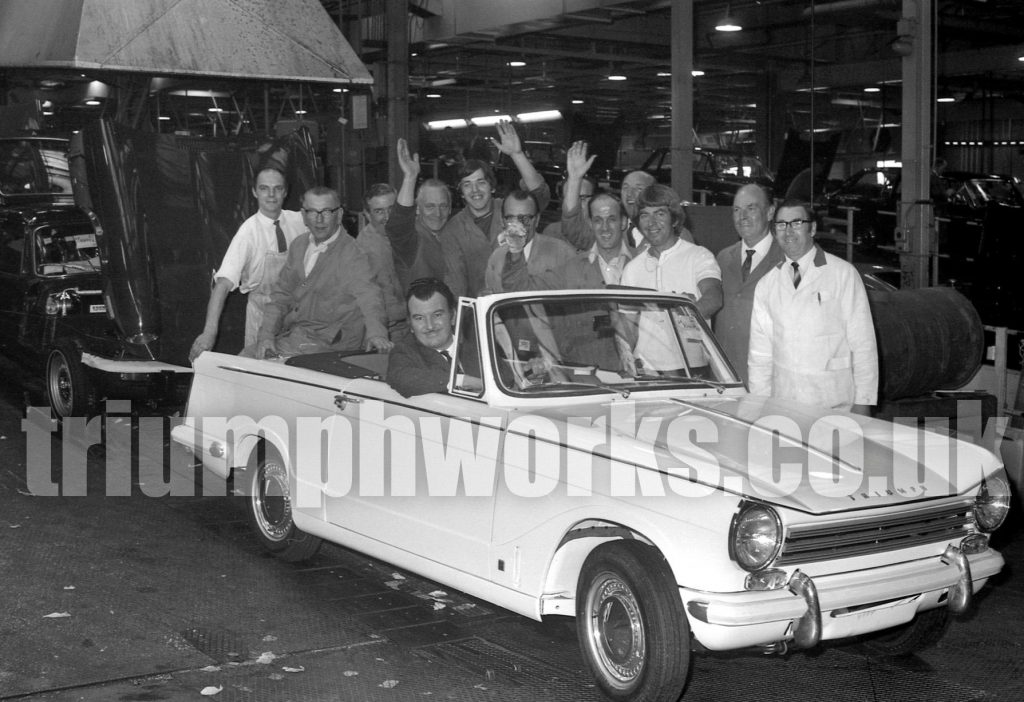 MORE INFO
Mervyn William James Sanders (1926-1974)
He collapsed at his desk having just arrived in the morning. He body is buried in the cemetery at Stoneleigh Church. He died August 8th, 1974. He was 48.
Coventry Evening Telegraph, Thursday 15th August: Funeral, Wednesday 14th August, 1974 "Car industry colleagues of Mr Sanders overflowed Stoneleigh Parish Church."
Front cover news in the Coventry Evening Telegraph, Monday 02 September 1974, for a Memorial Service at Coventry's Holy Trinity Church.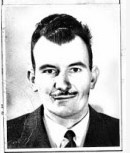 "He passed away  around 71- 72* so not long after that (Triumph Herald) photo. Can't remember the details but if I'm right he had returned from a business trip to Belgium the day before. I believe he served his apprenticeship either at the Standard or the Coventry Gauge and Tool.  I do know he worked his way up from the factory floor on assembly and for a time also did vehicle road testing."
I knew him as Uncle Bill, his wife, my Auntie May, was my Fathers sister.
Silver Fox Beesley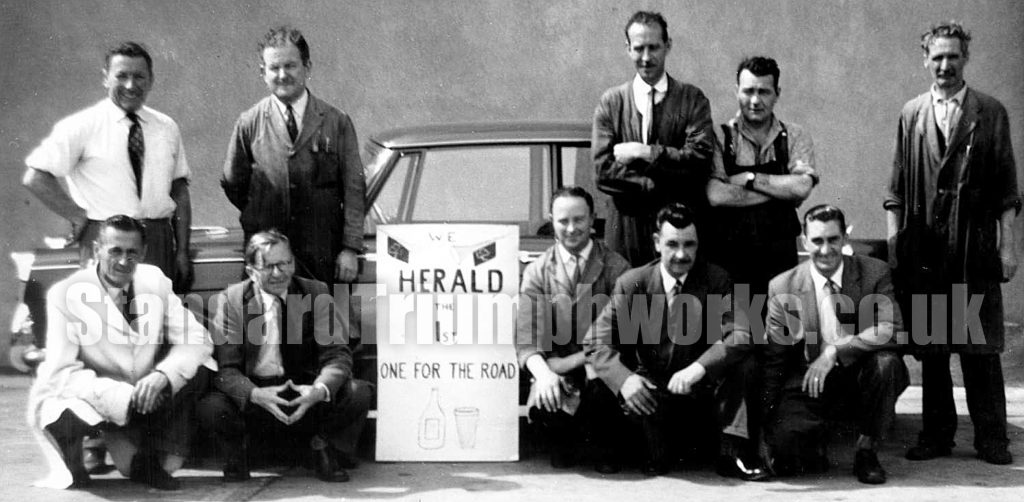 Is this Mervyn Sanders in 1959? Front row, second from right? ED