Here are a couple of excellent photo's from the New Assembly Hall – nicknamed The Rocket Range – due to the increase in production, the new building offered.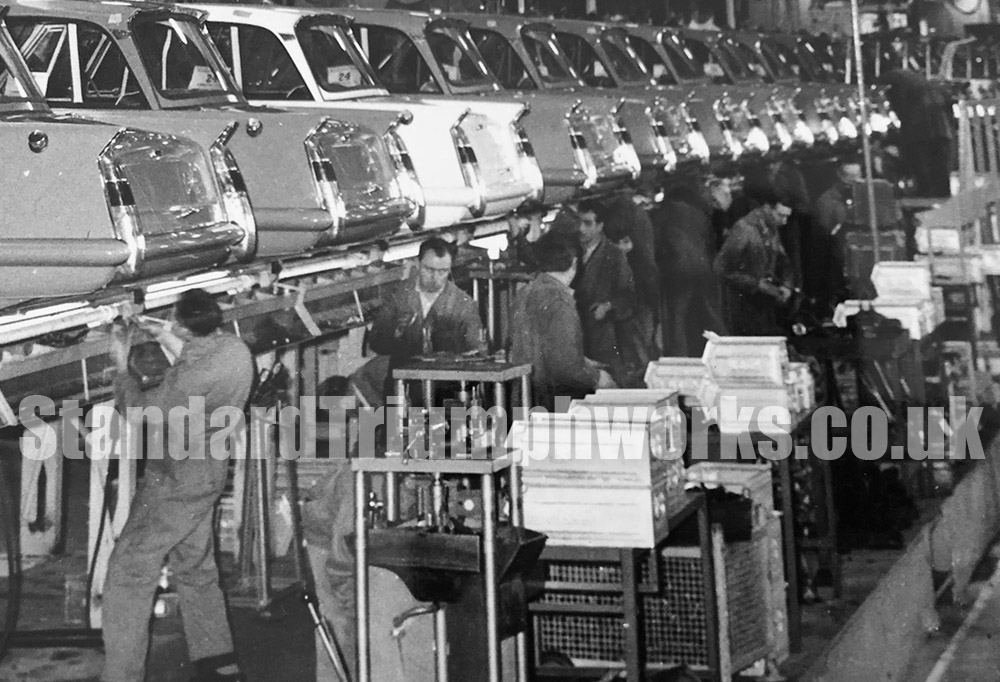 The first two photo's we'd date early 1961 and would coincide with the initial opening of the new building. Here late 948cc Triumph Heralds are being worked on.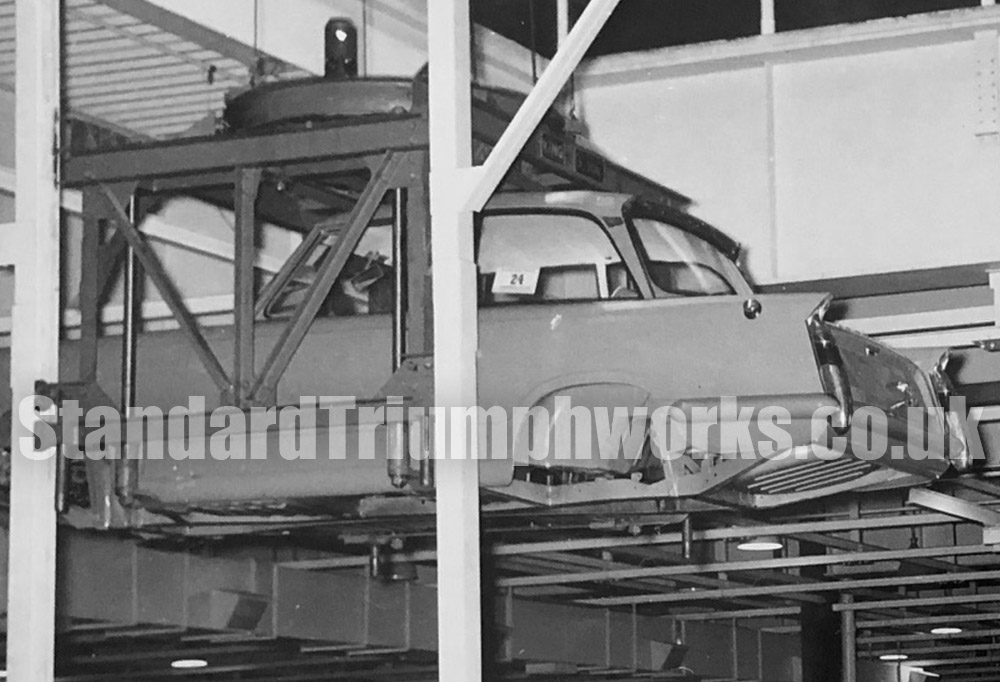 Without the white rubber bumpers, which became optional extras in 1960, the cars are Herald S models – a stripped down/budget version of the Herald with various brightwork removed and the stainless steel side moulding excluded. The Triumph Herald S had a unique numberplate light too on the bootlid, which confirms these cars all as S models.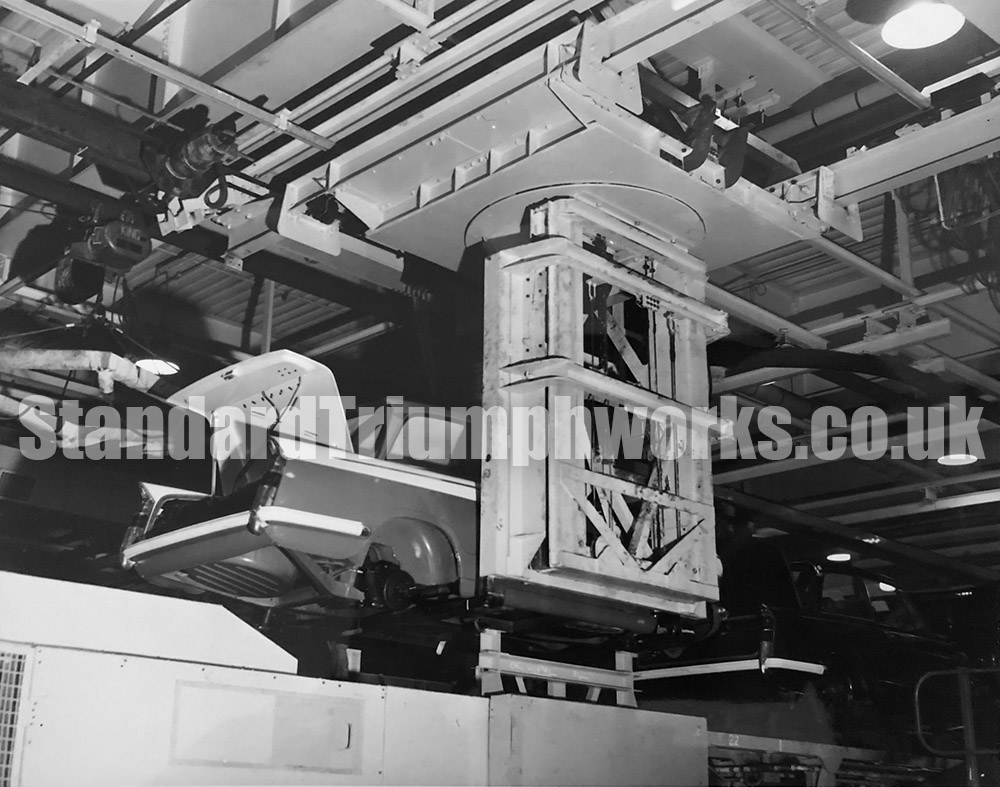 The third photo (they were picked up in a press pack group recently) is later in date. This car is a duo-tone 1200 Triumph Herald. Here the stainless steel side trims can clearly be seen.
If you worked in the New Assembly Hall – The Rocket Range at Canley, we'd love to hear from you.