17 Shop Tinsmith Welders presentation to Pete Davis by Mr Ball, the foreman to Pete Davis on his forthcoming wedding on October 25th 1969.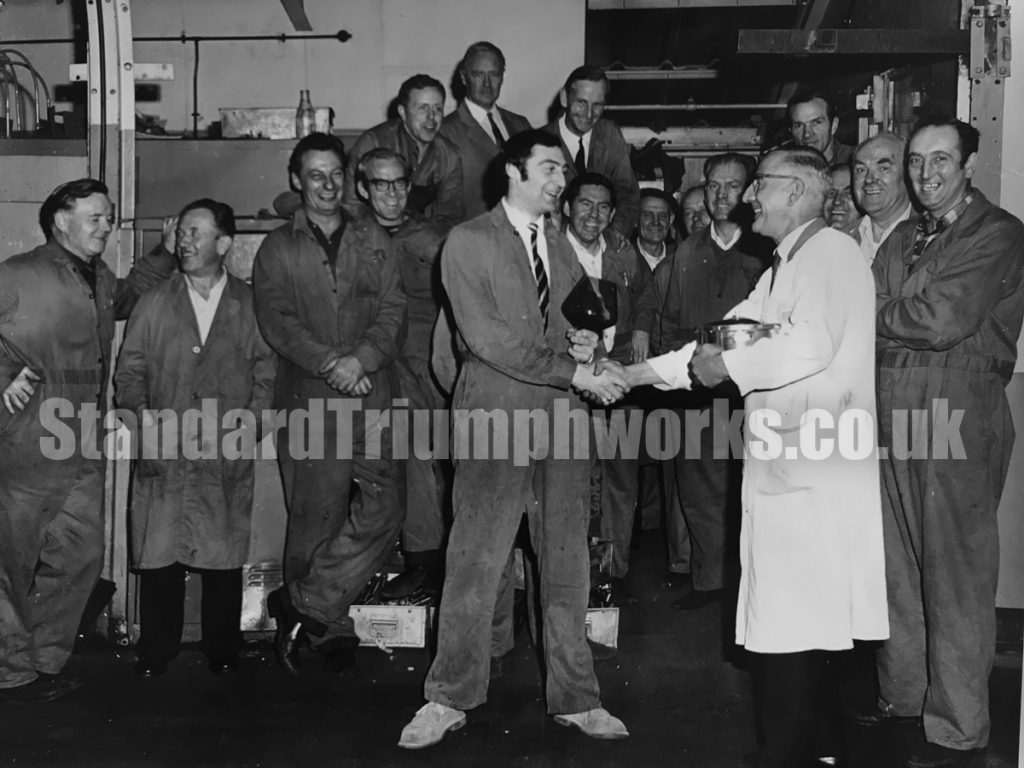 I started at Capmartin Road on the gear box section under Jimmy Hope the chargehand. The foreman was a man named Willdig*, this was in 1965. In 1967 I was transferred to the Tinsmith dept at Canley as a Tinsmith Welder and there I remained until plant closure, these were the best years of our lives, when mates were mates and helped each other, so many tales to tell and so many memories.
Thanks Pete for sending in the photo. (ED)
* Was this Sid Wilday. Foreman, machine shop? (Derek Makepeace)
Does anyone recognise any other faces? If you do, please get in touch.